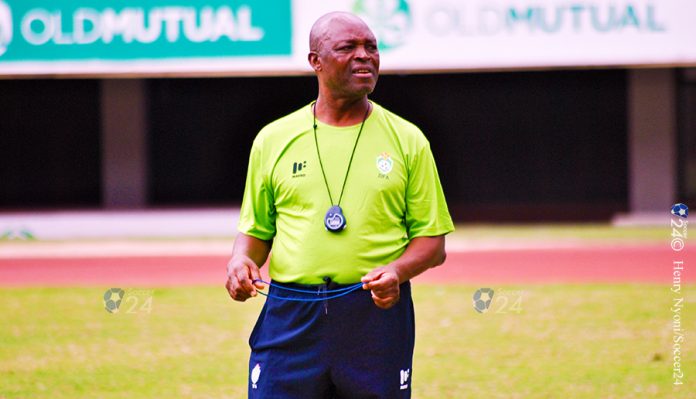 By Saul Gwakuba-Ndlovu
THE coaches of the Zimbabwe senior men national soccer team, the Warriors, should have done the only right thing; which was to resign immediately after the squad was booted out of the Confederation of African Football (CAF) contest in Egypt recently.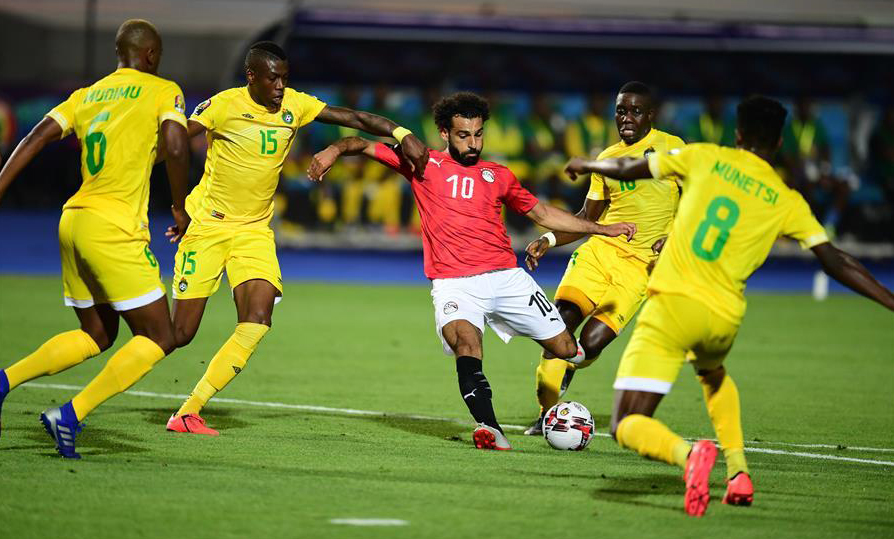 The team lost most ignominiously 4-0 to the DRC, following first a 1-0 loss to Egypt and a 1-1 draw with Uganda.
Many Zimbabweans had been entertaining very serious hopes that the team would do the nation proud by reaching at least the CAF's semi-finals.
A post mortem of the Warrior's dismal performance shows one very basic mistake Zimbabwean national coaches have been repeatedly making.
That error is the obviously poor selection of those who are to represent the nation.
A look at the names of players gives a very erroneous impression that Zimbabwe is, more or less, a mono-racial nation with, in turn, a preponderance for one tribe.
That is the Warriors coaches' first and worst weakness.
The second is the geographically non-representative characteristic of what we call our national soccer team.
A look at the Warriors' list of names and their clubs indicates that they are mostly from Harare and that only a few are from other urban centres.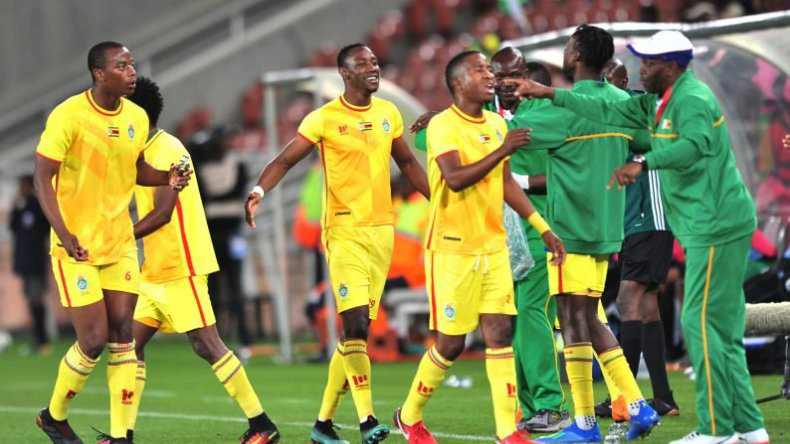 That is certainly a selection weakness which is geographically exclusive and not all-embracing to reflect Zimbabwe's national demographic character.
Zimbabwe is a geographic entity that stretches from Beitbridge in the south to Chirundu in the north; from Nyamapanda-Mutare-Chimanimani in the east, to Plumtree-Phoengs-Bambadzi in the west.
Urban centres are too many to enumerate, and a really all – inclusive national soccer team selection campaign should touch all those places so that nothing but the very best are picked up.
It is somewhat understandable (understandable has a different connotation from the word 'true') that some of us believe that Zimbabwe's best soccer players are with foreign teams.
Those scouting for those foreign teams identified players they saw at PSL matches at stadia in either Harare or Bulawayo or Zvishavane, or at Hwange Colliery or at other urban centres where there are PSL approved soccer stadia.
If those scouts had gone as far as Binga, Darwendale, Gwanda, Chivu, Bindura, Masvingo, Mashava, Plumtree, Tsholotsho, Nyamapanda, Nyanga, Rusape and Odzi, among others, they could have come across much younger, much more exciting and much cheaper soccer talent than they did in larger urban centres.
What this means is, ZIFA needs to be involved in soccer promotion at district administrative level, and Zimbabwe has about 35 such districts.
There is a great deal of untapped soccer talent in Zimbabwe's rural areas.
The Madagascar national soccer team that recently featured in Egypt, and walloped the DRC, was made up of boys from the rural areas where some of them play for village teams!
When selecting a national soccer team, skill matters; not skin colour or the player's surname.
The author of this article has watched quite a few soccer matches involving private high school teams in which players were either European, Indian or Coloured and, of course, African boys.
It is not an exaggeration to say that some of the European, Indian and Coloured boys performed better than some of our boys in the current Warriors team.
They were more skillful, much faster, had more stamina; their minds and reflexes reacted much quicker, their shots were more accurate and, above all, they were more disciplined than some of our PSL players. 
A properly selected professional Zimbabwean soccer team should be rainbow and certainly not uni-coloured.
That brings us to coaches.
We should surely give preference to persons with visible, public records of success, and not be influenced in our choice by a historical or sentimental bias.
Indisputable, current success is what is called merit. That is what ought to guide ZIFA in the selection of its technical group for its various teams, male or female.
For soccer, the PSL team's log standing should surely help ZIFA in its coach selection for the national team.
The ZIFA leadership should always bear in mind, when choosing a national coach, that the most suitable person should not only be a fully qualified soccer professional, but should also be a culturally transformed person with wide national social values rather than narrow tribal interests.
After a national soccer team has been picked with neither racial nor tribal bias, and a coaching group has been settled for on the basis of merit, each player should sign a contract.
It is also important to the player for the organisation to get a life assurance policy for the player; a policy that covers travelling in case of an accident.
Soccer is a highly physical sport and is comparable to horse-racing, car-racing, boxing, rugby and to netball, among others.
Research has established that sportspeople covered by life assurance policies perform much more in terms of energy and commitment, and much better in terms of skills, discipline and sportsmanship, than uninsured ones.
In any case, soccer is a risky sport and it is little wonder that, in its early years, some English and Scottish national authorities banned it.
In 1314, for instance, Edward the Second of England issued a proclamation: "For as much as there is great noise in the city caused by hustling over large balls from which many evils might arise, which God forbid, we forbid such games to be used in the city in the future."
However, the most appropriate condemnation of football as a risky sport should go to King James the First of England.
He said of football: "…to be meter for lameing than making able the users thereof."
He was referring to the soccer risks to players.
After signing the contract, and getting insured, the next stage is practising the multi-faceted objective of which is to toughen the players' bodies, to sharpen their reflexes, to strengthen their motives as individuals as well as their team to win and to mould their personal discipline.
It is also very important that a soccer team should develop stamina; that is to say, staying power or more simply, the ability to endure long periods of physical (or mental) stress or tiring activity.
A soccer, rugby player, boxer or wrestler without stamina collapses as quickly and as easily as a mound of sand at the slightest shaking of the ground.
While some skills can be learnt during practice sessions, the real aim of practising is as stated above since a team is assembled on the basis of each individual player's skills.
A really professional soccer coach will try to put his team on a non-fattening, non-intoxicating, non-habit forming diet and beverages.
A professional dietician is a necessity for a well-administered soccer team, so is an appropriately qualified medical doctor and sports psychologist.
Some teams have spiritual guides but that may not be advisable for a squad composed of players of several religions such as Christianity, Islam, Buddhism, Hinduism, Taoism, animism or any other.
But an acceptable decision can also be reached by the entire team on spiritual matters.
In addition to diet, every athlete must have adequate sleep before a match; whether it is soccer, boxing, swimming, tennis or whatever else.
The athlete's mind and nerves must be rested fully before a match.
A very important factor to all sports people is the financial, moral, administrative, social or even political condition of the organisation, a person or persons handling or sponsoring them shortly before or during an event or match.
It was most demoralising to athletes to hear that there was no money to pay them immediately after a contest, but that they would be paid at some unspecified date!
Some of Zimbabwe's print media carried that story while the Warriors were still in Egypt.
It did not matter that the challenge was soon resolved because it had a negative effect on the players, albeit of a temporary duration.
A couple of days later, the team drew with Uganda and later dismally lost to the DRC; only for that to be followed by a rumour that a member of the team had been bribed to 'give away' the match.
Although those matters ended up as false rumours, that had had some temporary adverse effect on the Warriors' publics; that is to say those people or organisations whose opinion on the Warriors, if publicly expressed, could either harm or help the team.
Saul Gwakuba-Ndlovu is a retired, Bulawayo-based journalist. He can be contacted on cell 0734 328 136 or through email: sgwakuba@gmail.com