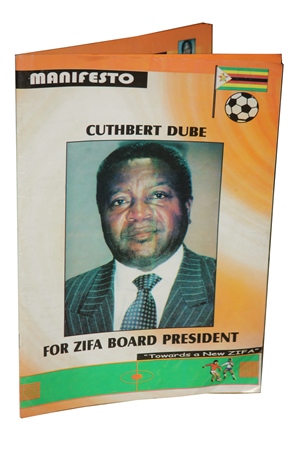 ZIMBABWE'S soccer has gone through a lot of transformations – most of them not effective – while the goings on at Number 55 Livingstone Avenue, Harare, never cease to amaze.
The latest being the delay in paying the match fees and winning bonuses for the team who did the nation proud.
We are our own enemies when it comes to football administration in the country.
The boys did the nation proud by reaching the semi-finals of a continental tournament.
Although making history, the script is not changing on remuneration. The Warriors once boycotted training during this CHAN mission citing non payment of their dues.
Football is one of the most loved sports in the country and with thousands rallying behind the team in the just-ended African Nations Championships, it is disheartening to learn that for their effort, nothing has come the Warriors way in terms of remuneration.
ZIFA have to pay the Warriors, but as the norm, it is bankrupt.
With the incumbent ZIFA president Cuthbert Dube in the spotlight for the wrong reasons , the organisation he leads again is under criticism.
Presenting his manifesto before he was elected president of ZIFA, a number of promises were made including sponsorship.
However, no meaningful sponsorship deals are in place as promised.
"Our game lacks corporate partners who have not hidden their lack of confidence in our game," read Dube's manifesto.
"Traditional partners of football, the world over are conspicuous by their absence in our game."
Now the ZIFA elections are coming this year and there were rumours that the incumbent will throw his hat in the ring.
However, the latest developments at PSMAS has thrown a lot of doubt about Dube's acumen.
With the gains made at CHAN, the task is now to make sure the gains are not eroded.
If the players are not remunerated, it will be tough to recall the players while the issue of match-fixing will continue haunting ZIFA.
However, a closer look at the past four years will show our football has not improved as we have for long periods failed to be in the top 100 in the world.
The issue of national teams failing to get paid their dues should be a thing of the past, especially if good administration is established at ZIFA.