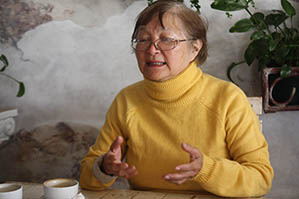 The story of Cde Fay Chung
I WAS in my flat when a man I didn't know, in the company of two freedom fighters I was familiar with, knocked at my door.
They informed me president Ndabaningi Sithole (the then ZANU president) had instructed them to fetch my car.
It was on a Thursday in August 1975 when these visitors came.
I was a lecturer at the University of Zambia.
I was reluctant to part with my car, so I kept asking why it was needed and they kept on repeating that they had no time for explanation, suffice to say the president required its services.
It was the new face that made me wary.
There was something about this character that was just not right.
The two comrades told me he was a brother to one of the university students.
Since they insisted they had been sent by the president, I gave them my car.
They promised to return it the following day (Friday).
It was a white Mazda sedan.
Friday came and my car was not returned.
On Saturday the car had not been returned, but some students whom I knew very well visited me.
The students were in the ZANU branch and they informed me Sithole had sent the men who had come for my car to use it as a getaway vehicle on a mission to kill the wives of the ZANU leaders who were in prison.
I quickly dismissed this as hogwash.
How could a president send comrades to kill fellow ZANU members?
This was a typical Rhodesian story meant to cause confusion, I did not believe it.
It was when the students said the comrades had been given a new white car to carry out their mission.
That white new vehicle was my car!
Again, I dismissed what the students said.
In fact, I did not want to believe it.
The students were convinced to the extent they directed me to the wives of the leaders who had gone into hiding.
Since I had no car, I borrowed one from my American neighbour.
I had to return the car by 6pm.
I hurriedly went to the different hide-outs which were in different townships in Lusaka.
One-by-one, the women expressed their fear, telling me they had been informed that there were three men who were after their lives.
Still I did not want to believe this information.
I then went to a township called Mutero at a supermarket owned by a Zimbabwean businessman, Cde Muzhandu.
I told him what I had been told and to my surprise, he confirmed what all the people I had talked to were saying.
He even told me they wanted to kill Patrick Kombayi who was one of the key members of ZANU in Zambia.
Cde Muzhandu explained that initially there were two groups who were on the same assignment, but the other group eventually refused to carry out the mission; they couldn't bring themselves to kill their own.
Cde Muzhandu said he had housed the group that refused to carry out the mission.
I could not believe it.
But I knew Cde Mazhandu would not lie to me.
As I drove back home, I saw my car with the three guys and I followed it to a house in the low density areas.
I confronted them about trying to kill fellow comrades and they reacted violently.
They threatened to kill Cde Kombayi, saying he was the one peddling rumours.
I went back home and dropped the car I had borrowed before asking a neighbour to take me to the hotel where Cdes Simon Muzenda, Eddison Zvobgo and Cde John Nkomo, who had just arrived in Zambia, were.
From there, I went to the house where my car was and I cautioned the two young freedom fighters to be careful of the man they were moving around with.
I took the car and I realised it had developed a fault.
When I took it to the mechanic, we found some white powder in the boot and bullets in the car doors.
I did not know, until that time, that car doors could easily be dismantled.
The white powder was some explosive substance.
And some wires had been removed from the car.
I became very nervous.
I had a chilly idea that the person would kill me, especially when I was informed by my neighbour that the stranger was a Malawian who was in charge of torture and he was working for the Rhodesian Intelligence.
I immediately decided to flee Zambia for Mozambique where another chapter of my life began.
Compiled by Chiratidzo Moyo