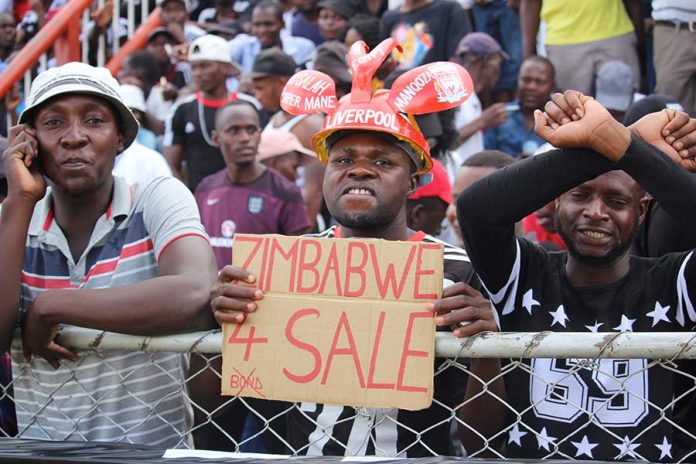 By Sheldon Hakata
AS major European soccer leagues resumed last week, it was a given that the ripple effect of its popularity, locally, would be immensely felt.
In a world where television and image rights are becoming increasingly dominant, it is difficult to understand why the local Premier Soccer League is failing to latch on to the same.
The PSL has failed to come up with new ideas that can develop the game so that it can generate revenue for clubs.
Matches should be screened on national television just like what television channels like Supersport are doing.
Most teams play in near empty stadia as fans cannot pay to watch the games.
With a few knockout tournaments, the game has become less interesting, although football in the country is as good as in other African countries.
Obviously, more tournaments would bring back the interest of the old days.
However, others are of the opinion that the standard of football has deteriorated.
Foreign football has touched the hearts of many local fans for a reason — it is well marketed.
People prefer to discuss foreign football compared to local soccer because they cannot connect with the now near pathetic standards of the local game.
Transfers in Europe, the sublime goals, tackles and controversies are the subject of heated debate and discussion on streets and in offices across the country.
By contrast, the local league does not attract similar interest.
African soccer fans can name almost all players from most of Europe's elite clubs, even giving finer details on their careers, but, asked about the line-up of their country's top clubs, they stutter barely knowing the players' ages or backgrounds.
According to football pundit, James Dahwa: "The local game is underdeveloped. It's not attractive, it has not developed over the years and teams have not grown. Teams like Dynamos, CAPS United and Highlanders should by now be boasting a huge asset base with players being celebrities.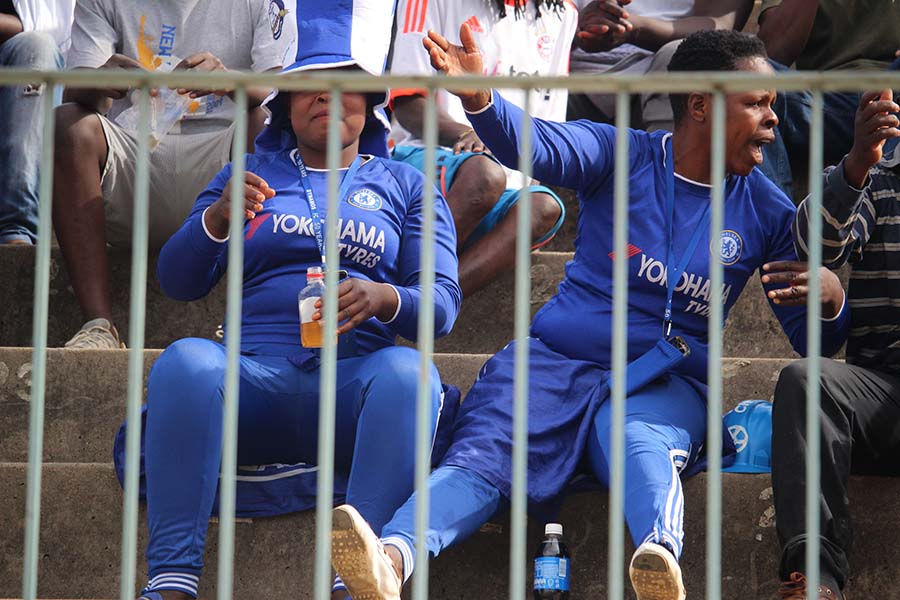 "The European game has grown phenomenally and the digital age has guaranteed access. Why should people be forced to consume a sub-par product when they can watch thrilling leagues in the comfort of their homes?"
Thus, there continues to be a growing attention for the English Premier League, La Liga, Bundesliga, Serie A and French Lique 1.
A walk on the streets, townships, everywhere, be it in the rural areas, Manchester United, Barcelona, Bayern Munich, Real Madrid, Inter Milan, Chelsea, Manchester City, Liverpool replica jerseys are donned.
One rarely comes across people donning Dynamos, Highlanders or CAPS United jerseys.
Local teams cannot provide replica jerseys for sale to the public, with fewer jerseys for top teams like Highlanders, Dynamos and CAPS United available.
In neighbouring SA, Mamelodi Sundowns, Kaizer Chief or Orlando Pirates jerseys are worn everywhere.
A large number of locals watch mostly European football on television, shunning Castle Lager PSL games.
It seems Zimbabwean soccer fans have fallen in love with foreign clubs where satisfaction is guaranteed.
Pundits opine that local football has lost substance.
Soccer supporters gather at pubs to watch games of their favourite foreign teams on wide screens, forgetting derbies at nearby stadiums.
Clubs have continued to register low attendances at matches that do not involve derbies or cup finals.
The situation has made life difficult for local clubs as it has seen them failing to commercialise their operations to develop them into thriving businesses.
Some league matches are not screened due to lack of sponsorship.
A lot of African players wish to go to Europe and other continents whenever the slightest opportunity arises.
The 'betting syndrome' that has gripped the country might be another reason contributing to loss of interest in local football.
Many now spend their time at betting shops, finding a stronger reason to put on jerseys of their favourite foreign clubs, hoping to score big from the teams' victories.
"Our local clubs have a great history but are suffering and naturally people have lost faith in their ability to deliver value for money and entertainment," said Dahwa.
"Instead of enjoying the game fans spend time wondering what is wrong with the management of the teams.
"After all, as a brand, a club is not only made up of players and managers or coaches, but also of the fans and tradition they carry with them."
The fact is, local soccer clubs are not like regular companies while European clubs are huge businesses competing and surpassing some traditional industries.
Locally, clubs have had to depend on the owners of the teams but sooner the proprietors suffer from donor fatigue and crises creep into the clubs.
Clearly, in modern times, the business of a soccer club is not just to produce a winning team but to also make money while entertaining fans.
Local soccer administrators must concentrate on securing sponsors and marketing the game.
"It is worth noting that there is plenty of entrepreneurial opportunities in the world's most beautiful game; it just has to be well managed to attract money and eventually a huge following," said Dehwa.
"Soccer fever is widespread and the rulebook for business has now become formal,Clubs can cash in by relating every event with their product."
Local teams must begin by building and renovating their stadia to 21st Century standards.
People are ready to follow football, wherever it is, as long as it's beautiful and thrilling.