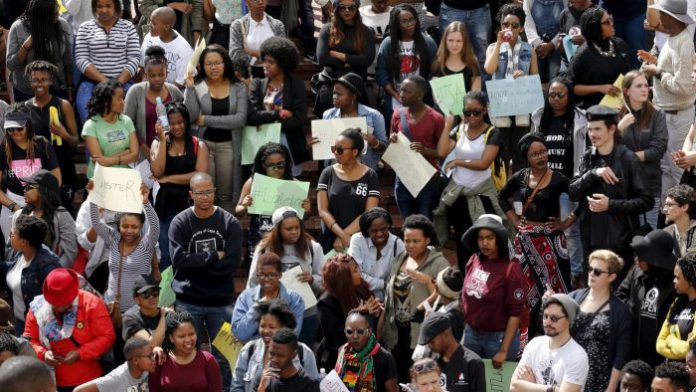 IN October 2014, The Economist reported that the 2010 turnout of people aged 18 to 24 was just 21 percent in the US mid-term elections.
That same year, 44 percent of people aged 18 to 24 voted in Britain's general election, compared to 65 percent of people of all ages. Election Canada (independent agency) estimates about 42 percent of people aged 18-34 voted in the 2011 federal election; by contrast, 73 percent of people aged 55-74 voted.
There is a general consensus that young people have never been that interested in voting.
While many are quick to claim that voter apathy among the youths is a result of laziness and a lack of care for political processes, the truth is more rooted in that young people feel they have no stake in society.
In 2008, Time magazine described Britain's youth as 'unhappy, unloved and out of control'; a nation gripped by an 'epidemic of violence, crime and drunkenness' was scared of its feral youth.
Polling by Barnardo's, a charity, found that 54 percent of people thought that children were 'beginning to behave like animals'—perhaps because, in television programmes such as Skins and films such as Kidulthood, hoodie-wearing teenagers occupied themselves largely with cocaine, wild sex and stabbing one another.
But this tide has turned the world over, there is a new generation of hard-working, straight-laced young people.
This generation is studying more; those in employment do not spend their money on frivolities and when charismatic politicians do appear, they can win over them — Barack Obama would not have been elected in 2008 and 2012 had it not been for remarkably high youth turnout in his favour.
A 2015 Broadbent Institute report on millennial attitudes towards politics stated that the youngest generation of voters does not trust politicians and does not believe political parties address their concerns.
The report, based on an online survey and online interviews with people between the ages of 15 and 34, found that 70 percent of young people feel ignored by politicians.
Another study by the Nottingham Trent University, which was aimed at understanding why fewer than half of 18 to 24-year-olds voted in the 2010 general election revealed that almost two thirds of those surveyed (64 percent) said political parties were not interested in things that mattered to young people.
Young people are civic-minded and their top-ranked issues are healthcare, education and job creation.
Cynicism towards traditional politics means millennials seek to change things through other means, such as starting non-profit organisations or small businesses.
The Arab Spring was a manifestation of the youth discontent.
The protest movement in Zimbabwe is a reaction to the socio-economic situation in the country.
Young people are indeed speaking, but it would seem political parties are not listening.
Interestingly, the move to do a quick patch job in terms of articulating and attracting the youth vote by political parties has further distanced them from that demographic.
Look at a Zimbabwean typical politician; middle-aged, low educational qualifications, poor communication with the constituency and more engrossed in party politics than serving their constituencies.
It then should come as no surprise that young people are now more than ever determined to take matters into their own hands and represent themselves.
Young people have been denied space in the political arena; they are relegated to the peripheries and more often viewed as a threat to career politicians, whose main source of income is their legislative post.
In frustration, young people have become the backbone of civil society; they run NGOs, pressure groups, further their studies and use alternative media (social media) to voice their concerns.
Young people across the political divide have realised that despite the different political affiliations, the challenges they face are similar and as such, a common solution has to be sought.
Social media has given them a voice; it is a platform where they can vent, debate, seek solutions and articulate a way forward, outside of traditional political structures.
The case of Morocco offers some insight in what matters concerning the youth demographic.
After the constitutional reform introduced in 2011, following the Arab Spring, young people expected a change in the modus operandi of politicians and political parties.
Instead of learning from their mistakes, political parties continued to make unrealistic promises, neglecting the youth and engaging in vote-buying gimmicks.
The end result, a disenfranchised youth demographic which abandons party politics and the threat of another uprising.
The long-term effect of failure by political parties to embrace the youth is the demise of democracy.
Proclamations that sitting legislators are not to be contested, imposition of candidates, failure to include youths in internal decision-making processes will play a determining factor on who receives the majority of youth votes in 2018.