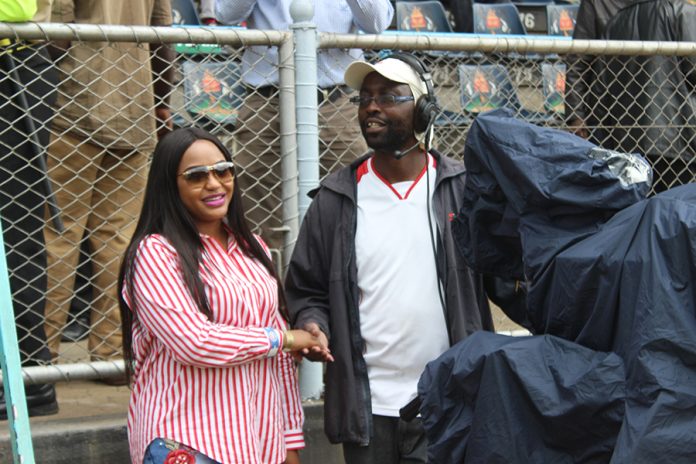 THE popularity of foreign premier soccer leagues continues to grow with each season while that of the local game dips. 
The English Premier League, Spanish La Liga, German Bundesliga and the ABSA Premiership of South Africa continue to hog the limelight among soccer lovers. 
A snap survey by Patriot Sport revealed the EPL was the most popular among soccer lovers.
The Spanish La Liga and the German Bundesliga followed.
The ABSA Premiership has also attracted attention but more focus is on the big teams like Mamelodi Sundowns, Orlando Pirates and Kaizer Chiefs. 
However, several soccer lovers revealed they follow more of the foreign leagues because of the unavailability of live broadcast in the country.
If available, they are forced to watch the match that the broadcaster chooses to beam that weekend.
SuperSport of South Africa had been providing live coverage of the local game until its contract came to an end in December last year and has not been renewed.
They beamed at least two matches a week.
In some instances, some fixtures had to be slated for Fridays to have three matches broadcast.
The local league has nine matches in a week. 
However, soccer fans said the broadcast by SuperSport lacked variety.
Highlights were also not part of the package.
With these negatives in place, many have seen it better to follow the EPL or La Liga where they access a variety of games. 
The domestic league enters Week Five and the tender for broadcast rights is yet to be awarded.
The tender application process was closed on Wednesday, meaning for up to two or three weeks – depending on the quick processing of the tender – fans in other parts of the country will not see live coverage of the matches. 
As a result, local soccer lovers are more acquainted with players in leagues elsewhere.
Even replica jerseys for local teams are hard to come by and when available, ridiculously priced making them unaffordable to the majority. 
The English premier is carried by 80 broadcasters in 212 territories worldwide and an average game is watched by over 12 million people.  
Spain's La Liga draws an average of just over two million fans per game.
That league's top two teams, Real Madrid and Barcelona, negotiate their own TV contracts since they are able to get more money from the global TV audiences than selling La Liga as a whole.
Italy's Serie A draws 4,5 million viewers for an average game and Germany's Bundesliga has roughly two million.
In 2013, the Soweto Derby, pitting Kaizer Chiefs and Orlando Pirates, was estimated to reach over 100 million viewers the world over.
Africa's most popular derby was availed to households in the US, Europe, Caribbean, Latin America, Australia and New Zealand, among others. 
The first deal signed by PSL and SuperSport was for five years and worth US$2 million. Each team received two instalments of US$11 700 each per season.
Though figures of the viewership of the Zimbabwean league could not be ascertained, matches of the league could be watched all over Africa. 
The country's deal was the least paying compared to other countries.
Maybe it was so because the the PSL were desperate to sign a deal as it was the first in years and just took what SuperSport offered.
Is our league not so competitive that it does not attract much payment for TV rights?
Across the Zambezi, the domestic league penned a five-year deal with SuperSport. Each team in the Zambian league is guaranteed US$30 000 per annum. 
In East Africa, the Kenyan league attracted a US$10 million deal (five years) from the pay-per-view broadcaster. 
West Africa's Nigeria have the most lucrative five-year deal with SuperSport. It is worth a whopping US$34 million.
With other countries receiving much-better deals for TV rights, Zimbabwe needs to really negotiate before putting pen to paper. 
Though companies that submitted for tender remain PSL's secret, there is hope that it will be a better deal. 
Several teams in the country are facing operational challenges but with a guarantee of revenue from TV rights, teams would be cushioned.
It is estimated that local premiership teams spend more than US$500 000 each season.
However, teams are sinking in huge debt from service providers.
Most teams still owe players sign on, match appearance fees as well as bonuses from last season.