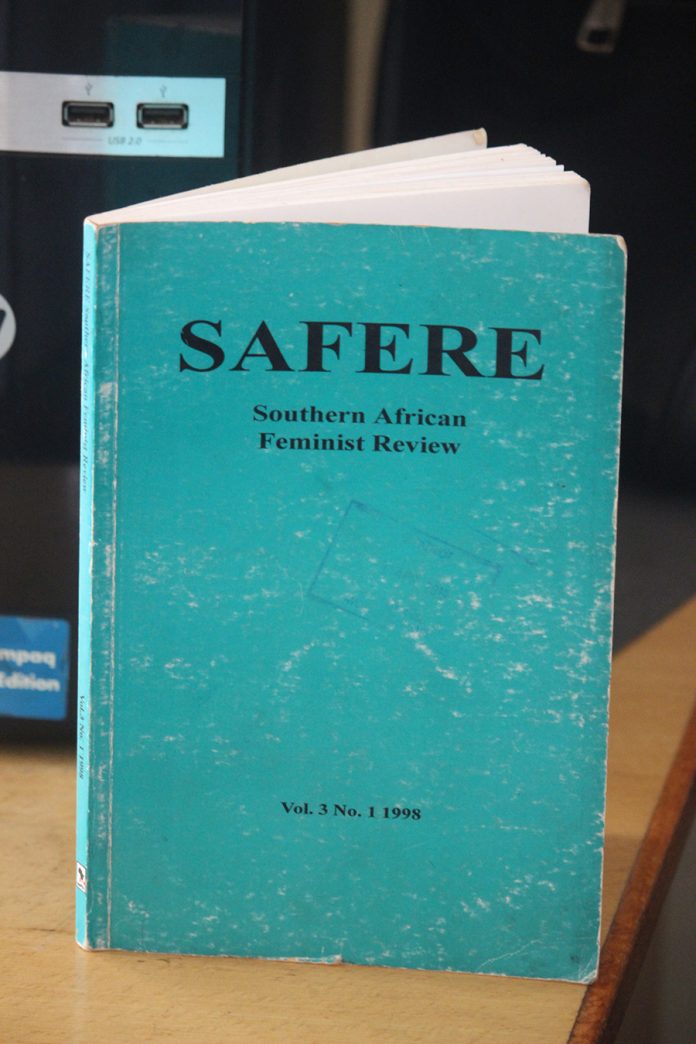 Southern African Feminist Review (Vol. 3 No.1 1998)
Edited by Patricia McFaden
Produced by Southern African Regional Institute for Policy Studies (SARIPS) 1999
ISSN: 1024-9451
IN her book Shemurenga, Zimbabwean women's rights activist Shreen Essof wrote: "Women are not just free because they are surviving, or even economically comfortable.
They are free only when they have power over their own lives."
The women empowerment debate has continued to take centre stage in developmental issues within and outside the country's borders.
Women are claiming their space.
As Essof wrote, women are fighting for their 'freedom' by reclaiming what belongs to them.
It is the issue of women empowerment and development that is interrogated in the journal Southern African Feminist Review (Vol.3 No.1 1998) edited by Patricia McFaden.
The journal has articles speaking on issues affecting women in Africa which include gender-based violence (GBV), war, gender biases and stereotypes.
In the poem War, Women and Children, Moyo Violet Ndonde writes how wars affected women and children.
African history is punctuated with wars, most of which were against white colonial governments.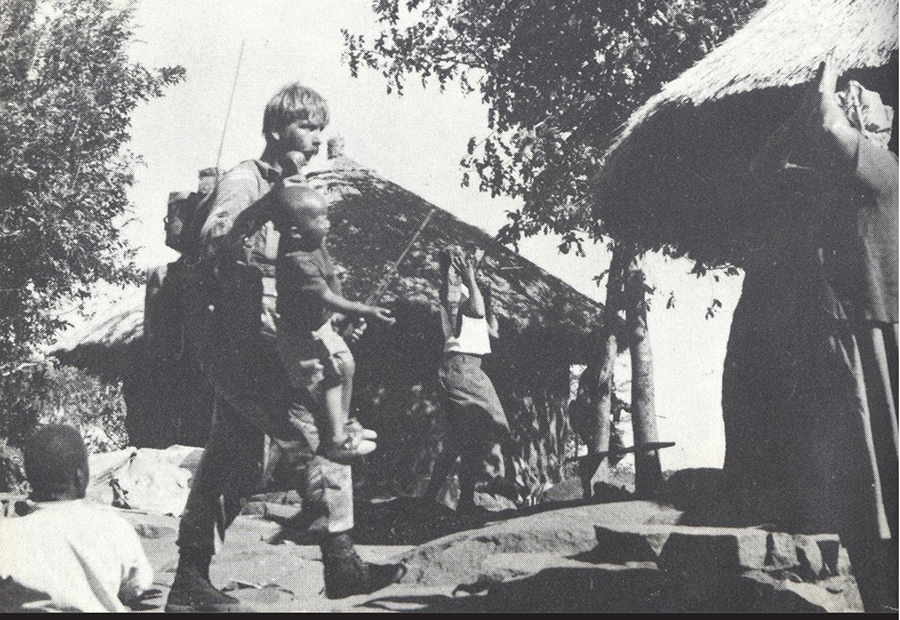 Civil wars, as a result of under-dealings by former colonial masters have been waged.
In all this, women and children have been affected.
During wars, women are raped, tortured and killed.
"The smell of death is everywhere
"A child left without a family
"Blood split here and there
"Look at all this tragedy," writes Ndonde.
Women who are the guardians of the family are left stranded with a burden when their homes and food are destroyed.
"Destruction of those buildings tall
"Women are left homeless
"Killings of those children small
"Look at all the mess," writes Ndonde.
End wars, unite and develop the continent, is Ndonde's solution to the suffering of women.
In an article titled, Tradition, Culture and Ideology: The Problem of Genital Mutilation in the Gambia, Isatau Traoray explores how certain cultures and religions practises oppress women.
Writes Traoray: "Also the type of religious faith is relevant for an understanding of women's position and gender relations, particularly as religion and culture reinforce each other.
"The practices of female genital mutilation as a cultural phenomenon is being backed and reinforced by religion, because of the so-called religious statements uttered some Islamic scholars."
With some African societies patriarchal, Traoray writes that certain cultural practices prejudice women and they are made to think that it is only the rights and wishes of men that have to be protected.
Renowned writer Chimamanda Ngozi Adichie has urged women to never behave as if their lives belong to men.
Practices such as female genital mutilation in Gambia, Traoray writes, is meant to 'prepare' young women for their husbands, even if it is against their will.
However, Adichie speaks against it.
"Female genital mutilation is a practice which is believed to make real women and mothers out of girls, that is, the 'ideal woman," writes Traoray.
In an article titled Gender Insensitivity and Male Bias in Local Advertising, Dr Repokantswe Mate highlights how the media is used to perpetuate gender stereotypes.
"Perhaps the worst case of insensitivity on the part of local media advertising has been reserved for women as a group, regardless of their race and class," writes Dr Mate.
"Advertisers, manufacturers and the local media have colluded, perhaps inadvertently, to denigrate women by portraying them as nothing more than consumers, housekeepers, and care givers, in keeping with male dictated tradition."
Women rights movement in Zimbabwe is on a drive to demystify the gender stereotypes by calling for the inclusion of women in circles previously reserved as a domain for males.
Dr Mate highlights that the media in some instances portrays women as a vulnerable group, and in the process, promoting patriarchal tendencies that oppress women.
"Some of the adverts caricature woman by portraying them as vulnerable group which has to be told what to do by men," writes Dr Mate.
"In some instances, women are portrayed as people who live to please the men in their lives (husbands) through the use of certain products.
"Stereotypes in advertising also reaffirm these social myths.
"However, women activists and social scientists have begun to question these beliefs and to show that they are myths and nothing more."
As the drive to empower and develop women continues in Africa, more still needs to be done because women are indeed priceless.