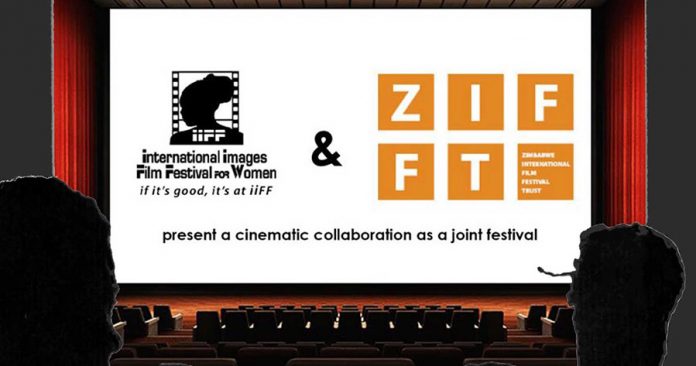 By Farayi Mungoshi
AUGUST 31 marks the end of South Africa Women's Month.
During this time, South Africa celebrates women who have contributed not only to the freedom of the nation but have also excelled in various spheres.
Meanwhile, in Zimbabwe, we don't have such a month. Instead, we celebrate women in March along with the rest of the world on International Women's Day.
That does not mean to say we do not celebrate women; we do, through the many different women's organisations we have.
Just recently, Government opened a Women's Bank directed at assisting women in the highly competitive business world.
A few names come to mind when we talk of influential women in Zimbabwe, such as Mbuya Nehanda, Sally Mugabe and Stella Chiweshe, among many others.
If not reminded, we can easily forget these women or what they did and what makes them relevant to Zimbabwe today.
If asked to name a few women who have been involved in the struggle to free Zimbabwe or those who have played a pivotal role in the development of Zimbabwe, many will struggle to go beyond Mbuya Nehanda and the other two women mentioned above.
Needless to say we still need to be educated a bit more on the roles women have played in the history of our nation.
The International Images Film Festival for Women (IIFF) which held its Opening Ceremony at the National Art Gallery last Friday, August 24, did well in reminding us of the role women have played throughout the years.
They had a number of images of women's faces displayed on the wall, including their contribution to the nation, among them were author Yvonne Vera, Tsitsi Dangarembga (who also happens to run the festival) Hope Masike and Amara Brown, among many others.
What impressed me about this collage of images was that the organisers did not dwell on the past, but also on the present, influential women.
However, the festival itself was badly advertised and, as such, not so many people turned out for the event which ran for two days.
After looking at the wall murals and reading about these women — late and living — I set out to look for familiar faces from the film industry who I knew and could perhaps talk to to pick their brains on the festival which seems completely overshadowed by the Zimbabwe International Film Festival (ZIFF) scheduled to start on September 1.
Last year, ZIFF and IIFF worked together and gave us one film festival unlike this year.
I expected film-makers to rally behind one another and support each other's cause, but given there were approximately not more than 40 to 50 people in attendance at the opening ceremony leaves one wondering!
I thought maybe the bad turnout was because it was a women's event and men weren't allowed, but this was not the case.
It just showed that film-makers are not as united as they ought to be in order to move forward.
Regardless of its ingenious initiative to celebrate women, IIFF could have done better.
The second day of the festival was even worse than the first.
We were approximately 15 people in attendance, including those hosting the festival.
Where were the women!
I had the pleasure of meeting the guest of honour, South African film producer Mpo Ramathuthu and had a delightful chat just before the screening of her film She is King.
She struck me as a very open-minded person, easy to approach and willing to share information on the development of film, in as far as women film-makers in the SADC are concerned.
Most film-makers I know are not even at liberty to discuss the kind of information she was sharing as it also involved funding within the region.
She is King is a musical in which the makers strove to show the relevance of one Mkabayi, Shaka's aunt, who, according to the producers, basically built the Zulu nation along with her brothers and nephews.
Featuring also was music by Grammy winners Ladysmith Black Mambazo, Juluka and Brenda Fassie, among other Zulu musicians. Mkabayi, like most women in the history of nations, was overshadowed by her male counterparts to an extent she is simply forgotten over time.
Even more insightful was Ramathuthu's presentation in which she spoke about her project called 'Breaking Borders'.
The initiative is aimed at bringing together women film-makers from the SADC region and making films together.
"We did not have boarders till colonisation, so I do not see why we should not work together," she said.
She further said co-productions between countries should see the creation of a bigger market for film within the region, something that can match the Nigerian market, with women film-makers telling their own stories and owning their own stories.
Foreign organisations or investors from Europe or the US have a tendency of bending the African story to suit their European styles of story-telling and agendas.
IIFF was founded in 2002.
It is the only women's festival south of the Sahara.
With 15 years of experience, I believe that IIFF can do better, especially now.
We have more films coming out now than at any other time in the history of Zimbabwe, hence the need for film-makers, especially women, to set aside their differences and unite for the good of the nation.