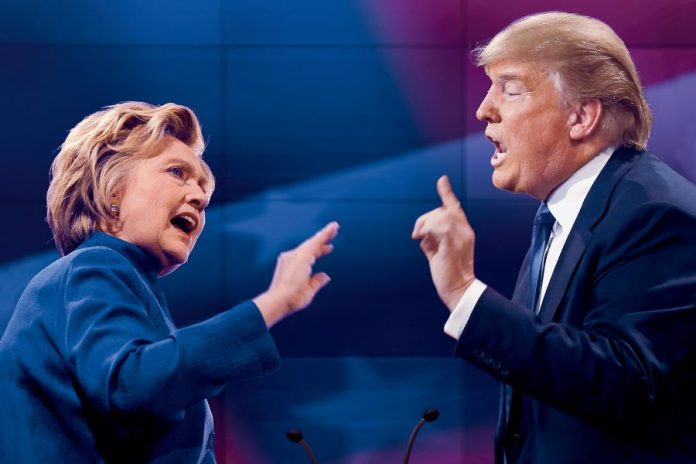 THE ongoing cases of abuse that have rocked the entertainment industry and sporting fields in the US continue to highlight the depravity of a society which is lost in its arrogance, and is failing to realise that for all its fake trappings of modernity, it remains archaic.
As the saying goes: "One can judge the soundness, morality and of course sense of a society by the way it treats its poor and vulnerable."
In the US, forget about how those in power treat the poor, when they cannot even place value on their own flesh and blood.
It is ironic that the rise of reports of abuse by women in various fields has come at a time the 'leader of the free world' President Donald Trump, continues to be surrounded by controversy concerning his own conduct around women.
Soon after the public revelations of sexual misconduct allegations against Harvey Weinstein in October 2016, the #MeToo began trending, creating awareness of the prevalence of sexual assault and harassment, especially in the workplace. Harry and his brother, Bob Weinstein, co-founded the entertainment company Miramax, which produced several successful independent films,
The phrase, long used by social activist Tarana Burke to help survivors realise they are not alone, was popularised by actress Alyssa Milano when she encouraged women to tweet it to give people a sense of the magnitude of the problem.
So far, over 80 women, some high profile actresses, have come forward reporting incidents of sexual assault, rape and harassment by Harry.
The allegations precipitated a wave of 'national reckoning' against sexual harassment and assault in the US, known as the Weinstein effect.
Compounded by other sexual harassment cases in 2017, the Weinstein reports and subsequent #MeToo campaign, which encouraged individuals to share their suppressed stories of sexual misconduct, have created a cavalcade of allegations across multiple industries that brought about the swift ouster of many men in positions of power both in the US and, as it spreads, around the world.
Estimates show that more than one-in-three women worldwide have experienced physical and/or sexual violence at some point in their lives.
The #MeToo social media campaign brought some needed attention to the scale of the problem.
Globally, two-in-three victims of intimate partner or family-related homicides are women.
Violence against women is an epidemic that cuts across socio-economic background, race, ethnicity, sexual orientation, religion, age and educational level.
Violence against women occurs in workplaces, public spaces and at home.
Part of what makes #MeToo so powerful is that it leverages social media platforms to visualise the ubiquity of sexual harassment and violence against (mainly) women.
This has been rather successful in forcing social media users to realise that gender-based violence (GBV) is a structural problem in their own societies, and illuminating how unequal gender power relations contribute to a culture of silence.
In response to #MeToo, there has been a strong reaction against this culture of silence.
Women and men are now calling for action.
The question is: What will the long-term impact be?
The #MeToo campaign has not only opened the door for women to tell their stories, but even former male child actors are coming forward with tales of their abuse at the hands of paedophiles in Hollywood.
On a positive note, the former doctor for the US gymnastics team, Dr Lawrence G. Nassar, was recently sentenced to 40-175 years in prison for multiple sex crimes, capping an extraordinary seven-day hearing that drew more than 150 young women to publicly confront him and speak of their abuse.
Dr Nassar (54), was accused of molesting girls for years under the guise of giving them examinations or medical treatment; some were as young as six.
Women involved in politics around the world are constrained not only by the proverbial glass ceiling, but also by the quiet threat of violence they face – and the significant challenges they may face when attempting to report these threats.
A report by the Council on Foreign Relations reveals that global surveys of female politicians confirm how pervasive violence, and the threat of violence, are in the lives of female politicians.
A 2016 report found that more than 44 percent of elected female representatives have been threatened in office, including threats of death, rape, beatings or abductions. Roughly, two-thirds of those surveyed reported that 'several times or often' they had been subjected to humiliating remarks of a sexual or sexist nature.
Roughly, eight-in-10 of the surveyed women reported being victims of psychological violence – which includes hostile behaviour that causes fear or psychological harm.
Other researches based on surveys of political candidates from the US, UK and Australia, suggest that female politicians are subjected to significantly more abuse online than their male counterparts.
While heated political rhetoric affects both male and female politicians, these studies suggest women bear a disproportionate brunt of abusive language and threats.
These threats of violence and the tangible attacks on female politicians dissuade women from seeking office or pursuing re-election the world over.
When violence and intimidation prevent women from participating in the political system, good governance is threatened.
Advancing women's participation in politics requires that these threats faced by female politicians are taken seriously – while a number of efforts exist, in the US and abroad, to encourage women to run for political office, women must also be equipped with the tools to respond to threats that they will face while seeking office or governing, and mechanisms to effectively report and respond to these threats must be strengthened.
I believe the political field is key to winning the fight against abuse and harassment of women in society.
The abuse against female politicians in many countries is just but a tip of the iceberg as it is a pointer to the forms and levels of abuse women in other fields face.
Here in the US, the abuse of Hillary Clinton by President Trump during the election campaign period is an indicator of how much work still needs to be done.