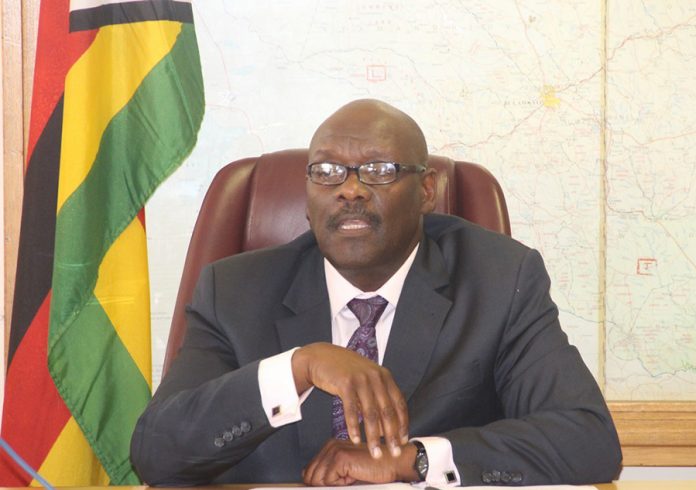 RISING new HIV infections threaten to erode the gains achieved in ending the acquired immune deficiency syndrome (AIDS).
The mother body on AIDS, United Nations AIDS (UNAIDS) warns that progress to ending the epidemic is slowing down and time is running out to reach the 2020 Human Immuno Virus (HIV) targets.
The ambitious 90-90-90 targets 90 percent of the global population tested for HIV by 2020.
Of the tested population, 90 percent testing HIV positive must be able to access treatment with 90 percent getting the HIV virus suppressed.
New HIV infections are rising in around 50 countries while AIDS-related deaths are not falling fast enough and scarce resources are threatening to erode success achieved so far.
Zimbabwe has the sixth highest HIV prevalence in sub-Saharan Africa at
14,5 percent with 1,3 million people living with HIV/AIDS in 2017.
The National AIDS Council (NAC) reports the HIV epidemic in Zimbabwe is generalised and is largely driven by unprotected heterosexual sex.
Women are disproportionately affected, particularly adolescent girls and young women. However, there are growing epidemics among key populations such as sex workers and men who have sex with men who are at higher risk of HIV infection.
"In 2017, new infections dropped to
35 000 from 79 000 in 2010, with behaviour change, high treatment coverage and prevention of mother-to-child transmission services thought to be responsible for this decline. However, the decline is still high and needs scaling down further in order to be on target to ending AIDS by 2030," NAC states.
No country is an island and Zimbabwe stands to lose gains achieved with the regional epidemic raging.
Gains eroded
Last week, UNAIDS issued a stark wake-up call with the gains achieved in ending AIDS being derailed.
A new report, launched last week in Paris, France, warned the global response to HIV stood at a precarious point.
"At the halfway point to the 2020 targets, the report: 'Miles to go — closing gaps, breaking barriers, righting injustices', warns that the pace of progress is not matching global ambition. It calls for immediate action to put the world on course to reach critical 2020 targets. We are sounding the alarm," said Michel Sidibé, executive director of UNAIDS.
"Entire regions are falling behind. The huge gains we made for children are not being sustained. Women are still most affected. Resources are still not matching political commitments and key populations continue to be ignored. All these elements are halting progress and urgently need to be addressed head-on."
Prevention crisis
"Global new HIV infections have declined by just 18 percent in the past seven years, from 2,2 million in 2010 to 1,8 million in 2017. Although this is nearly half the number of new infections compared to the peak in 1996 (3,4 million), the decline is not quick enough to reach the target of fewer than 500 000 by 2020," said Sidibé.
"The reduction in new HIV infections has been strongest in the region most affected by HIV, eastern and southern Africa, where new HIV infections have been reduced by 30 percent since 2010. However, new HIV infections are rising in around 50 countries. In eastern Europe and central Asia the annual number of new HIV infections has doubled and new HIV infections have increased by more than a quarter in the Middle East and North Africa over the past 20 years."
Sidibé said treatment scale-up should not be taken for granted.
Impact of ARVs
"Due to the impact of anti-retroviral therapy roll-out, the number of AIDS-related deaths is the lowest this century (940 000), having dropped below one million for the first time in 2016. Yet the current pace of decline is not fast enough to reach the 2020 target of fewer than 500 000 AIDS-related deaths," said Sidibé.
"In just one year, an additional 2,3 million people were newly accessing treatment. This is the largest annual increase to date, bringing the total number of people on treatment to 21,7 million. Almost 60 percent of the 36,9 million people living with HIV were on treatment in 2017, an important achievement, but to reach the 30 million target, there needs to be an annual increase of 2,8 million people and there are indications that the rate of scale-up is slowing down. West and Central Africa are lagging behind.
Nigeria has more than half (51 percent) of the HIV burden in the region and there has been little progress in reducing new HIV infections in recent years. New HIV infections declined by only five percent (9 000) in seven years (from
179 000 to 170 000) and only one in three people living with HIV is on treatment (33 percent), although HIV treatment coverage has increased from just 24 percent two years ago."
Children left behind
The report shows that the gains made for children are not being sustained.
"New HIV infections among children have declined by only eight percent in the past two years, only half (52 percent) of all children living with HIV are getting treatment and 110 000 children died of AIDS-related illnesses in 2017," said Sidibé.
However, Zimbabwe has recorded gains in slowing HIV infections in new born babies.
The prevention of mother-to-child transmission (PMTCT) has seen HIV positive mothers give birth to HIV negative children. In 2014, Zimbabwe rolled out Option B+, whereby HIV-positive mothers received antiretroviral drugs for life in line with WHO treatment guidelines — a promising move for Zimbabwe's HIV response.
In 2016, 93 percent of pregnant women received anti-retroviral treatment to prevent mother-to-child transmission.
Prevention stands to win the fight against new HIV infections.
Zimbabwe continues to drum up prevention as the pillar.
The Minister of Health and Child Care, Dr David Parirenyatwa, stresses prevention as the pillar to ending AIDS.
"Prevention is the first pillar, the second pillar being prevention and the third pillar still being prevention," said Dr Parirenyatwa.
Zimbabwe has seen success in the decline of mother-to-child HIV transmission, with less than six percent of babies born HIV positive in 2017.
However, it is early to celebrate as no child must be born HIV positive.
Ending AIDS globally, therefore, remains a mirage with threats derailing it.