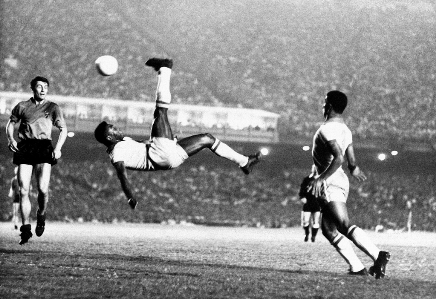 THE World Cup is a time of African shared pain.
One might attempt to deny it, but that is the reason Ghana's 2-1 defeat by the USA on Monday caused such a massive African heartache across the continent. If there is anyone who didn't feel the pain, they are not African.
And yet Ghana had started the match so well you forgave Asamoah's missed last-minute penalty in South Africa four years ago that would have swept us into a maiden semi-final berth at the World Cup.
No matter how close that was, it wouldn't defy the continuing painful script.
Cameroon are already packing their bags to return home after Thursday morning's 4-0 loss to Croatia.
Once upon a time, there was a Cameroon that reached the quarterfinals, the first African team to go that far, in Italy in 1990.
It had a 38 years old wizard called Roger Milla who had been brought out of retirement by the country's president to be part of the team to Italy.
There are other two African countries that reached the quarterfinals – Senegal in 2002 and Ghana in 2010.
It is mistaken perception; Nigeria never reached the quarterfinals of the World Cup.
In a way, it's like Pele.
In Brazil, sometimes they can't understand we rate him so highly.
They don't even consider him their best player ever.
They wonder how we could imply the world will not have another one like him. As a result, they charge the Pele we created in the world outside Brazil is a myth.
But of course they will not dispute it in public lest they are accused of being racist because Pele was black.
There is a theory that the trophy, worth over US$30 million, does not cross the Atlantic Ocean; meaning it is won by a country on the side of the ocean the tournament is held, except when Brazil won it in 1958 in Sweden.
But for us, such permutations and predictions come after the last African team has been knocked out and returned home.
We have always known African teams don't proceed beyond the quarterfinals yet when Asamoah Gyan made that horrible last-minute penalty miss against Uruguay that would have propelled us into the semi-finals, there was a stunned silence across the continent.
Ivory Coast's 2-1 triumph over Japan at Brazil 2014 on Saturday was a huge breath of fresh air, but there is something special about Ghana; the quick exchanges, their accuracy, the speed, the organisation, the raw strength the team exudes and you are tempted to see possibilities about the team that will unfortunately lead you to another huge disappointment.
Yes, Ivory Coast is a strong team, but there is something special about Ghana.
Nigeria, Nigeria, Nigeria.
There are moments during play when the players look weighed down by the political turmoil back home and you feel pity for them.
Therefore their subdued play is understandable.
But if Africa still belonged to our ancestors, it is Nigeria and its current predicament that would break and pull us beyond the quarterfinals jinx.
Nigeria with its unusual circumstances where more than 200 secondary school girls can disappear without trace would be the perfect African country to take us to the first semi-finals at the World Cup.
According to African belief, a person destined for great things is usually saddled with many problems early in life, such as illness and rejection.
Algeria?
There is a mutual distance between the Arab north and the Bantu south that makes it difficult for us to know and empathise with Algeria.
Morocco's case highlights the paradox.
Up to today, Morocco is not a member of the African Union because she doesn't believe she belongs there.
And yet she is a member of the Arab league that groups together some African and non-African countries.
That is why our feelings for Ghana are stronger than those for Algeria even though they are both African.
And when the last African team is eventually knocked out and packs its bags to return home, only then will some of us turn our minds on who might win the trophy.
My daughter believed Spain would go all the way and lift the trophy, but then she is young and hot-headed and does not believe it was said it is taboo for the cup to cross the Atlantic Ocean.
After Spain was astonishingly booted out in the first round, there was doubt in her eyes.
She timidly started talking about Netherlands and how it had introduced a new brand of exciting football
If you subscribe to the belief that the trophy doesn't cross the Atlantic Ocean, then Brazil, Argentina, Chile or Mexico are all in a strong position to lift the coveted trophy given their superb form.
Brazil might have a slight edge because it is on home ground.
But no one should forget that in 1950, Uruguay lifted the same trophy in the same Maracana Stadium against the same Brazil before 200 000 vociferous Brazilian fans.