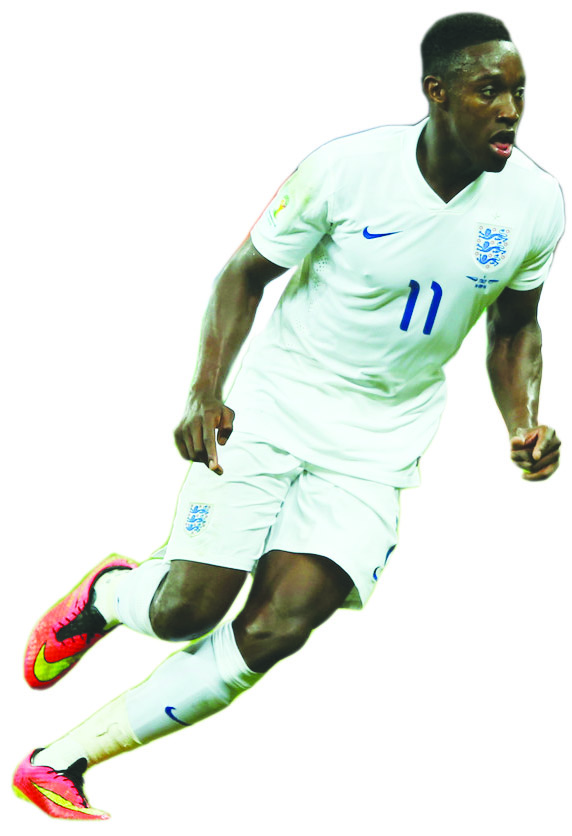 HISTORY shows that Africa has always suffered at the hands of Europe and America.
In spite of losing irreplaceable raw materials it is endowed with, the beloved continent is losing its sportsmen.
Talent is taken away from the continent.
A sad story is unfolding at the on-going FIFA World Cup tournament where several players have traded their citizenship, opting to be 'Europeans'.
Only two African nations, Algeria and Nigeria reached the round of 16.
They fell out on the same night.
Nigeria were sent packing by France first, while the Germans showed the Algerians the exit.
Since the inception of the World Cup, no African team has reached the semi-finals.
Is it a curse by the football gods?
While a lot of questions are raised about the poor performance of the African teams, a lot of talent is going to Europe.
Our former colonial masters are benefiting hugely from African talented players.
Some are born in Africa and whisked away to Europe where they are moulded into professionals.
They end up being offered European citizenships.
The French, former colonial masters to the bulk of countries in West and Central Africa are one example of the imperialists preying on African talent.
The French policy of assimilation continues to this day.
Under assimilation, Africans were educated to adopt French culture to become 'French'.
Several players born in former French colonies end up playing for France. Others born in French cities are conscripted into the Under-17, 20 or 23 teams. Others who are well informed denounce the French citizenship for their native one.
Algeria managed to reach the round of 16 at the 2014 World Cup finals in Brazil.
It's a formidable side that successfully managed to come out of Group H.
Algeria, a former French colony has had several players of Algerian origin. Zinedine Zidane is one prominent figure who opted for French citizenship.
Born to Algerian parents in France, the former Juventus star never played for his country of origin, but was part of the famous French team that won the World Cup in 1998.
Playing alongside Lilian Thuram, David Trezeguet, Emmanuel Petit, Christian Karembeu, Zaire-born Claude Makelele and Fabian Batherz ,among others lifted the 1998 World Cup in France.
A closer look at the origins of the team shows that a number of players were assimilated into the French system.
Makelele was born in Kinshasa and opted to represent the European state.
Karim Benzema who is at the World Cup and playing for France is of Algerian descent just like Zidane.
Born in France to assimilated French nationals of Algerian descent, Benzema has not considered playing for his native land Algeria.
The North Africans could have been stronger with Benzema in their line up that lacked precision.
Romelu Lukaku who plies his trade at Chelsea is born in Antwerp, Belgium, to Roger Lukaku of DRC origin.
His father played for the then Zaire and is one of the most capped players.
The Chelsea striker had the option to play for DRC if he chose, but rather opted to play for the colonial master.
The then Zaire was known as Belgian Congo which was a 'personal property' of King Leopold II.
Divock Origi is of Kenyan origin.
He is currently playing for Belgium.
Efforts by the Kenyan football authorities to have the 19-year-old striker play for his country were futile.
His father Mike played for the Kenyan national team while his kith and kin also played for their country.
However, on May 13 2014, Belgium senior national team manager Marc Wilmots announced that he would be part of the 23 to represent Belgium at the 2014 FIFA World Cup meaning the door is closed on Kenya.
Another star gone.
Senegalese born Patrice Evra, Manchester United captain and left-back was born in Dakar.
Evra was raised on Senegalese culture and values that quickly became 'Westernised'.
At the age of 10, he returned to Senegal for a short period, describing the return as "not a good experience" primarily because he ventured back to the country to undergo circumcision.
He has not returned to the country as of 2011.
Ahead of the 2010 FIFA World Cup, Evra revealed that he had suffered 'racial abuse' from supporters of the Senegal national team for choosing to represent France internationally over his native homeland.
The Senegalese team is now forgotten.
Since the 2002 World Cup where they defeated the defending champions France, the team is yet to reach the quarter finals stage.
Powered by El Hadji Diouf, Henri Camara, Khalilou Fadiga, Papa Bouba Diop, Tony Sylva and Aliou Cisse, among others, they made the Lions of Teranka roar.
They used a strategy that Algeria used.
They followed up on their nationals who were talented and persuaded them to play for their native land.
Most of the players had grown up in France and attending football academies there hence they formed a formidable outfit.
Africa could have been richer in terms of football if all the players were not lured into playing for their former colonial masters.
It is so sad to see a vast number of black players being assimilated into the French, English and Belgian system among others.
Is this is not an extension of 'colonialism'?
All the best from Africa is being snapped up.
No wonder Africa has not reached the semi-finals stage.
It was heart-breaking seeing Ghanaian half-brothers playing against each other. Kelvin Prince Boateng vs Jerome Boateng playing for Ghana and Germany respectively.
It's time football associations in the continent persuade the talented players not to sell their birth-right for 30 pieces of silver.
European countries are notorious for this.
Let the Africans play club football and revert to their countries of origin for international careers.
Africa will definitely win the World Cup.
All the African teams were booted out of the 2014 FIFA World Cup.
So it's back to the drawing board for the continent as it waits for Qatar in 2018.
List of 'assimilated'African players:
Ben Arfav (Tunisia) – France
Paul Pogba (Guinea) – France
Karim Benzema (Algeria) – France
Samir Nasri (Algeria) – France
Zinedine Zidane (Algeria) – France
Luis Nani (Cape Verde) – Portugal
Christian Benteke (DRC) – Belgium
Jerome Boateng (Ghana) – Germany
David Alaba (Nigeria) – Austria
Oguchi Onyewu (Nigeria) – USA
Angelo Ogbonna (Nigeria) – Italy
Dennis Aogo (Nigeria) – Germany
Stefano Okaka Chuka (Nigeria) – Italy
Gabriel Agbonlahor (Nigeria) – Scotland
Patrick Owomoyela (Nigeria) – Germany
Chinedum 'Nedum' Onuoha (Nigeria) – England
Patrick Vieira (Senegal) – France
Mousa Dembele (Mali) – Belgium
Romelo Lukaku (DRC) – Belgium
Sami Khedira (Tunisia) – Germany
Vincent Jean Mpoy Kompany (Congo) – Belgium
Danny Welbeck (Ghana) – England
Mario Barwuah Balotelli (Ghana) – Italy
Mamadou Sakho (Guinea) – France
Bacary Sagna (Senegal) – France
Patrice Evra (Guinea) – France
Stephan Kareem El Shaarawy (Egypt) – Italy
Divock Okoth Origi (Kenya) – Belgium