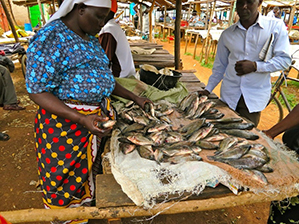 ZIMBABWE will not join the global commemorations of World Health Day (WHD) which had locally been slated for April 8 at Mazowe Prison until further notice.
Officials from the Ministry of Health and Child Care could not disclose the reason to The Patriot.
Universally, WHD is celebrated on April 7 which is also the 'birthday' of the World Health Organisation (WHO).
Each year, the WHO selects a priority area of global public health concern and this year, the theme for WHD is 'From farm to plate, make food safe', whereby the WHO is highlighting the challenges and opportunities associated with food safety.
Food safety remains a challenge and priority for African governments and policy makers, especially as countries battle with safe water challenges.
In 2014, according to the centre for disease control, there were a recorded 10 573 deaths due to the Ebola virus.
A recorded 3 000 people died in Zimbabwe in 2008 due to the cholera outbreak.
Mozambique, earlier in the year, struggled to contain a cholera outbreak which left thousands affected, leaving 41 dead.
According to WHO, food safety is distinct from, but a prerequisite for, food security.
"Food-borne diseases impede socio-economic development by straining health care systems and harming national economies, tourism and trade as food supply chains now cross multiple national borders," WHO said in a statement.
Food-borne and water-borne diarrhoeal diseases kill an estimated two million people annually, including many children and particularly in developing countries.
Consumers are advised to practise WHO's five keys to safer food when handling and preparing food: keep clean, separate raw and cooked food, cook thoroughly, cook food at safe temperatures, and use safe water and raw materials.
The WHO director-general, Dr Margaret Chan in a press release said, "Food production has been industrialised and its trade and distribution have been globalised.
"These changes introduce multiple new opportunities for food to become contaminated with harmful bacteria, viruses, parasites, or chemicals."
Unsafe food can contain harmful bacteria, viruses, parasites or chemical substances, and cause more than 200 diseases – ranging from diarrhoea to cancers.
Examples of unsafe food include undercooked foods of animal origin, fruits and vegetables contaminated with faeces.
"A local food safety problem can rapidly become an international emergency," Dr Chan said.
"Investigation of an outbreak of food-borne disease is vastly more complicated when a single plate or package of food contains ingredients from multiple countries."
Germany's 2011 E.coli outbreak reportedly caused US$ 1,3 billion in losses for farmers and industries and US$ 236 million in emergency aid payments to 22 European Union (EU) member states.
Another WHO concern is the growing number of street foods throughout the world.
Vendors are often poorly educated and untrained in food safety.
They often work under unsanitary conditions with little or no infrastructure support.
The street food sector has become an important component of food distribution system in many cities in both developing and industrialised countries, particularly for midday meals.
According to the WHO, certain street-vended food can pose significant risk to consumers due to micro-biological contamination.
The WHO has a number of capacity building programmes targeting vendors and food control officials with a view to improve the whole street-food chain.
Such training would enable vendors to implement good hygienic practices.