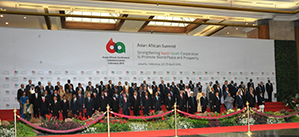 AN evil that has been castigated left, right and centre by all sensible humanity played out like a script from a Hollywood horror movie in the past days.
It set itself as a defining moment for introspection among many local Zimbabweans.
To a large extent, it had this Matabele man thinking deeply about his identity.
The conclusion was that ingrained in that evil deed was presented a moment to reflect deeply on what true identity and being Zimbabwean means.
Riding upon the sad realities of the xenophobia question where many Zimbabweans have been caught is the story of many sons and daughters from the Southern part of the country.
As our national statistics show, there are more school dropouts from the Southern part of the country than in any other region.
There are also more teenage pregnancies than in any of the country's provinces. The solace most young people who drop out of school prematurely have always been to trek down, 'eGoli' (South Africa), to eke a living.
Most, however, have done so on the pretext that by virtue of being Ndebele speakers with origins traceable to 'Mzansi' through their grandfathers, they are naturally South Africans.
But alas, those moments of xenophobia have painted the true picture of how black South Africans regard fellow black foreigners.
Right in the citadel of the Zulu Kingdom occurred all those murderous cruel acts.
As they played it did not matter whether one is a Khumalo, Nxumalo, Dlodlo, Ncube, Ndlovu or any other surname.
The perpetrators of those acts did not even question which part of the world one came from.
Whether it was Bulawayo, Tsholotsho, Nkayi or Nyamandlovu, to them a 'foreigner' was what they did not want in their backyard.
It was not about the fluency of the language spoken never mind the thin line between Zulu and Ndebele.
The password to all those cruel assaults, murders and criminal activities was; drive away the foreigner.
If ever there has been a moment where Zimbabweans should realise they have no other country except this one, it has been the xenophobic moments.
No claim of historical ties to South Africa managed to save any of our brothers from the visible hateful Mzansi fellas.
Allegedly inspired by a traditional leader in the form of King Goodwill Zwelithini, the South Africans launched a war crusade against anybody perceived foreign.
The result as all witnessed was deeply evident in the form of deaths, injuries and displacements.
To the brothers who are Zimbabwean, it is a moment to look back northwards of that country and remember home.
The South Africans have a television show, 'Khumbul' Ekhaya', and at this moment I couldn't imagine, but just that its script is timely for this country's sons and daughters.
None should live under any illusion about their identity.
They are all Zimbabweans regardless of tribal origin or assumed linguistic links. Nobody belongs to South Africa by virtue of having a grandfather who trekked from there more than a century ago.
Home is here and it is called Zimbabwe.
The South Africans hated anything with a foreign tag regardless of surname or language.
At that moment, they despised everything called Zimbabwean.
This should serve well that there must be a departure from that identity illusion. For all who are Zimbabwean can find no other protection in Zimbabwe their motherland.
Some time ago, Vice-President Phelekezela Mphoko lamented young people who cross into South Africa only to come back in coffins.
Heed the words of the elderly all you who are wise.
No sooner had the dust settled that the xenophobia horror movie started playing at the South African theaters.
President Mugabe has also been on song reminding many that they have no other home except Zimbabwe.
Perhaps now is the time to savor those words of the elderly statesman and think deeply.
There is no protection or safety guarantee outside the borders of this nation if one belongs to this land.
There should be no illusion that one will be acceptable on the basis of their linguistic proficiency or old time origins.
This is the only land Zimbabweans have whether Ndebele, Shona, Xhosa, Tonga, Chewa or any other.
As long as they are identified as Zimbabweans, the motherly love and protection can only be derived from here.
As I watched another group of young ones at KweZimnyama, a village in Plumtree get into an 'umalayitsha's car last week, my heart ached.
The eight young people ranged between the ages of 14 and 18.
Once again it rang a bell that it's yet another loss for Zimbabwe, but I could not blame these young people.
Thriving in homes that glorify the trek down South than teach them the value of education and working for their nation, the moment of truth will only be unveiled when another coffin makes its way back to the village.
Yes xenophobia has been an eye-opener.
As I drive back to the capital, I cannot help, but think again about my village.
My prayer is that this false notion of identity will take a new dimension after those horrendous encounters.
God bless this land.