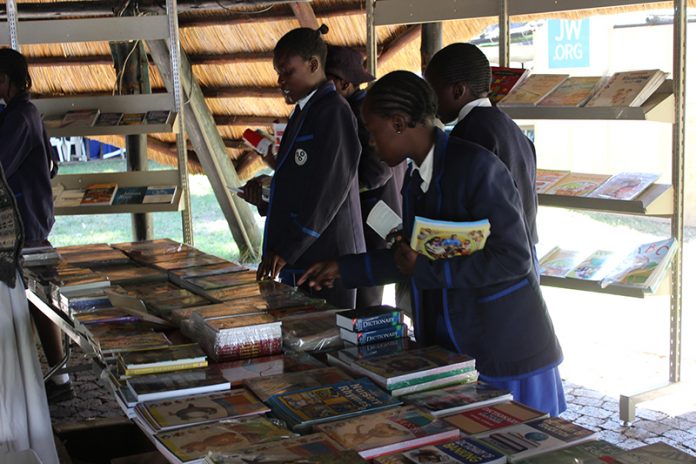 By Farayi Mungoshi
THE 34th Zimbabwe International Book Fair (ZIBF) came and went.
Like many other Zimbabweans distracted by day-to-day needs, I did not see the book bonanza coming.
I was so consumed by what was happening around me that I did not even bother to check my whatsapp messages that normally remind me of events of such magnitude.
I felt terrible when journalist Nunurayi Jena called, asking to have an interview with me concerning the ZIBF.
Since I had been unable to attend, it made me wonder what he wanted from me.
When I met him later, he said that one of the main reasons he'd travelled all the way to Chitungwiza to talk to me was because he could not find authors from my generation present at the ZIBF.
By saying my generation, I presumed he meant those in their 30s to early 40s.
This made me sit back and ponder over the issues we talk about year-in and year-out concerning Zimbabwe's dying reading culture.
If the younger generation is almost invisible at such functions as the book fair, then where will the book fair be a few years from now?
Whose fault is it anyway — the youths, the older generation?
Should anybody be blamed at all for that matter?
While I have my own reasons as to why this is so, I asked a few youths whose hearts I know are devoted to reading and writing books: What could be the reason behind fewer youths and young adults attending the book fair in comparison to the older generation?
Given the fact that Dr Charles Mungoshi was only 36 years old when he became one of the co-founders of the book fair along with David Martin and Phyllis Johnson in 1983 (that's a story for another day), could it be true ours is a lazy generation and an unfocused one?
National Arts Merit Awards (NAMA) award-winning author Phillip Chidavaenzi had this to say: "Reading culture in families and schools is largely on the wane, competing with satellite television and the internet, which have been drawing young people."
He further said the book fair has also stuck to its old format without considering the changing dynamics such as e-books, which many young people are turning to.
However, librarian Chiedza had a different view.
Opting not to lay all the blame on technology, the internet and its unstoppable social platforms, she said that writers and libraries should avail themselves more to the young.
And that there should be more activities that attract youths like essay competitions to get the teenagers hooked to books.
Young author Lawrence Hoba preferred to point out multiple challenges that we ought to look at and consider.
Firstly, he said that the older generation grew up at a time when the book was golden, both in its role in shaping society and in being written and read.
He pointed out that this may no longer be the case with today's youths.
Secondly, he spoke about marketing, raising the question: "Was the book fair marketed to attract the young people?"
Most older generations know the book fair and look forward to it every year as a place for catching up with compatriots.
Is this the same for the youths?
Are the youths in the mix of things?
Are they being consulted?
Can we say that the book fair is still being marketed as a place to go for networking?
One thing I found in common with all the responses I got from the young people I interviewed are the economic challenges.
Hoba said: "Youths cannot be found near a place where they may not identify with potential to make money."
In all things we build, the biggest question is why we are building.
The answer to that throughout the generations has always been mostly the same: "For our children."
We talk about heritage, inheritance, passing on and picking up the button stick, keeping the torch ablaze; are we succeeding in this or are we fighting a losing battle?
Should we go back to the drawing board?
Thus, I believe the organisers of the book fair had this in mind when they decided that the theme for the book fair this year was going to be, 'Making the Book Pay'.
A relevant topic indeed for such a time as this. However, one might ask: Was the message heard?
Are we, as youths and young adults, doing enough to stretch and reach out to our elders in the relevant departments of the industry in order for us to preserve literacy in Zimbabwe?