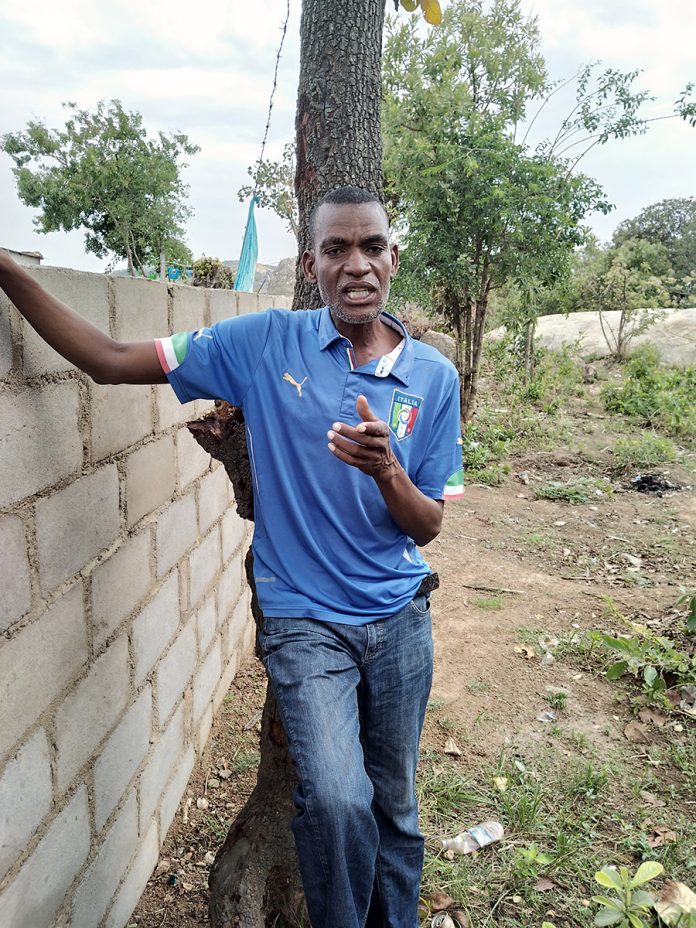 The story of Cde Gavisi Gavisi
I WILL forever celebrate the ZANLA forces' victory over Rhodesian soldiers on December 8 1977 at a battle that was later named 'The Battle of Tsungai' in my home village Kufazvineyi under Chief Gumunyu in Nembudziya.
I was 15 years old then.
As the war of liberation intensified, my school, Munyatipanzi, was forced to close its doors in 1977.
I was old enough to know it was the enemy (Rhodies) who were responsible.
I was also aware the same Rhodesians tormented my parents in the Copper Queen farms where they were tortured by Selous Scouts who had a military base at one of the farms.
My zeal to participate in the liberation war was fortified by the political orientation I received at one pungwe from Cde Gabarinocheka, one of the comrades who were operating in Gokwe.
We became the eyes and ears of the freedom fighters, operating together with Munyaradzi Gavisi Matikiti, Farai Naminga and Elliot Masakadze – all from my home village.
I woke up one early morning at around 5am to go to the base where I was to meet my fellow comrades for assignments.
On that particular day, I was supposed to deliver some letters to other comrades at the main base in Gandavaroi.
Gandavaroi was about 14km away and we had to go there on foot.
According to the basic training we received from freedom fighters, we were not supposed to stop or talk to anyone along the way.
The letters would be written on a small piece of paper that would be put in the barrel of a pen.
This was the most risky task because we walked into a war zone carrying dangerous information without any weapons to defend ourselves.
I met Serbia Makonese on her way to source food, a logistical duty mainly left to the female war collaborators.
It was now around 6am and the sky was clear.
A spotter plane flew towards the base.
This was a clear sign of an imminent attack and we had to abort our mission.
Indeed, an attack was to follow.
As we ran towards Mbumbuzi River, four helicopters flew towards Machiriri Mountain.
Suddenly, there was heavy exchange of gunfire.
We managed to take cover by the river bank and could see smoke from a distance.
Although vanamukoma (freedom fighters) were eight in number at their base, they managed to hold the Rhodies at bay.
A convoy of four military Bedford trucks was blown up by landmines on its way to the Machiriri Base.
That was when I realised why freedom fighters were forbidding people from using that road.
All fear vanished when I saw two helicopters in flames.
That was indeed a sign of victory.
The battle lasted for about 40 minutes but the Rhodesians lost two helicopters, four trucks and more than 20 soldiers.
We remained by the Mbumbuzi River bank the whole day in fear of Rhodesian soldiers and by the time we got to the village, the freedom fighters had already left their base.
The following morning, villagers celebrated the victory of the ZANLA forces.
It later turned out that a week after the freedom fighters had opened a new base in Machiriri Mountain, an infamous sell-out, one Gwede, informed Rhodesian forces.
In exchange, he was given a pittance and tinned beef.
Gwede was apprehended by senior villagers and taken to a base in Gandavaroi where we 'bade him farewell' at a pungwe that very night.
The Rhodesians, on the other hand, came on the third day to collect their dead.
That battle liberated our area because the Rhodesians never returned.
Compiled by Emergencey Mwale-Kamtande.