The story of Cde Meadows Sithole, alias Cde Tendai Vadzimu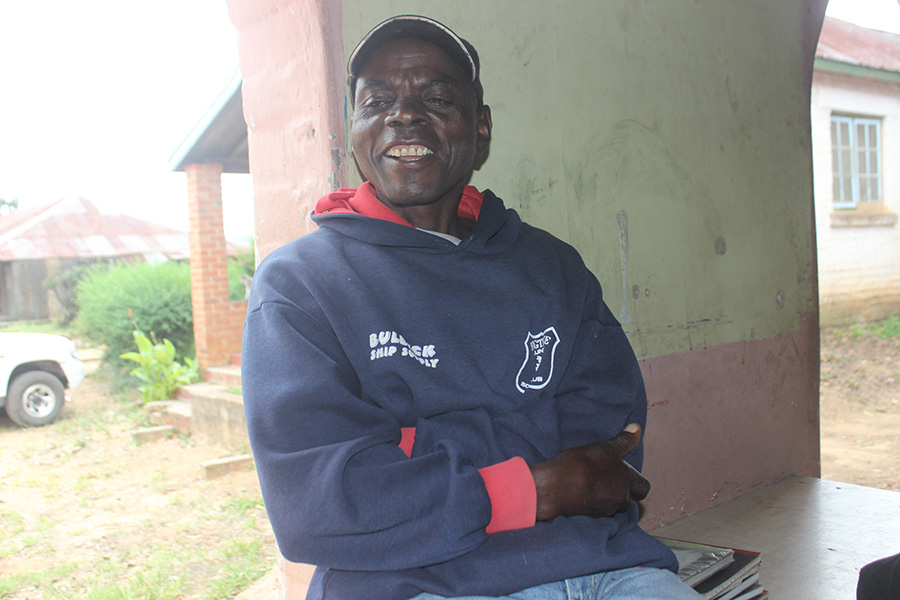 GROSS exploitation of young children from poor backgrounds on tea estates where they were working for education and frugal meals forced me to run away from school to join the liberation struggle.
I was 16 years old and doing Form Two at Rattlezoek Secondary School.
Time of learning was very limited; mostly it was all work on the tea plantation where one would not leave without reaching the day's target.
It was slavery and the only way of breaking the yoke of this slavery was taking up the gun.
Getting to Mozambique to receive military training at Chimoio in 1976 was not difficult since I stayed in the periphery of Mozambique.
I left during the rain season hence there was a lot of vegetation covering up my movements.
I met FRELIMO soldiers who later assisted me to meet fellow Zimbabweans from other parts of Chipinge intending to join the liberation struggle.
Upon completion of my training, I was deployed to ZANLA's war province of Manica which was under the command of Cde Tonderai Nyika and I was in Tangwena Sector in 1977 when we dealt with Rhodesians in Honde Valley at a battle on Hwahwazira Mountain.
The battle lasted three days.
Prior to that historic battle we had a pungwe meeting at a base close to Samaringa Village cemetery.
We later learnt from one of our collaborators that among the villagers was a Rhodesian District Administrator who had come to attend the funeral of his sister and we knew he would definitely sell us out.
The following morning we woke up early at around 3am and started planting landmines along the main road which came from Mutare (Umtali) to Honde Mission.
After planting the land mines I went, alongside Cde Bvuma Zvipere, to Samaringa Village to investigate about the Rhodesian District Administrator.
A spotter plane flew past the village while we were waiting for our collaborator to come and give us clearance.
We then abandoned our mission because we knew an attack was imminent.
Suddenly the sky was filled with Rhodesia's ugly killing machines.
Gunships, Canberras, Jet fighters and helicopters dropping paratroopers were among the killing machines.
Fire started coming from all angles towards the mountain and we could not run away leaving our comrades, we would die fighting.
While we were contemplating a plan of engaging the enemy, we heard a huge explosion.
Our landmines had struck, six Rhodesian military trucks were blown and that gave us the chance to rush to the mountain.
We then took cover about 200m from the homestead and I vividly remember gunning down more than 15 Rhodesian soldiers who had survived the mines.
Much to our surprise, the fire on the enemy intensified.
A reinforcement of about 200 ZANLA combatants who were coming to the front from Mozambique came to our rescue.
It was a coincidence.
I was delighted when I saw four helicopters in flames.
Suddenly there was a light breeze and that stimulated our fighting mood.
Takaarakasha mabhunu.
The sell-out had supplied information giving six as the number of guerillas hence, to them, it was a walkover.
They thought their attack would last a few minutes.
Since the road was infested with mines, the only way of bringing reinforcement for the Rhodies was through the air.
The fire ceased at around seven in the evening since the Rhodesians did not fight at night and we did not leave the area because we knew they would come for their dead the following morning.
This gave us the chance to prepare and take proper positions.
At around 5am, a spotter jet again flew past the mountain followed by two helicopters and they were blown up.
That day, the Rhodies did not return but we knew, eventually, they would come back.
We patiently waited for the enemy who came at around midday.
This time, six helicopters came and dropped paratroopers.
We managed to blow two helicopters and wiped out all the paratroopers.
We had managed to discipline the Rhodies and we left.
We later learnt that more than 100 Rhodesian soldiers had perished.
I will live to remember that victorious battle because we only lost seven comrades and suffered a few casualties.C