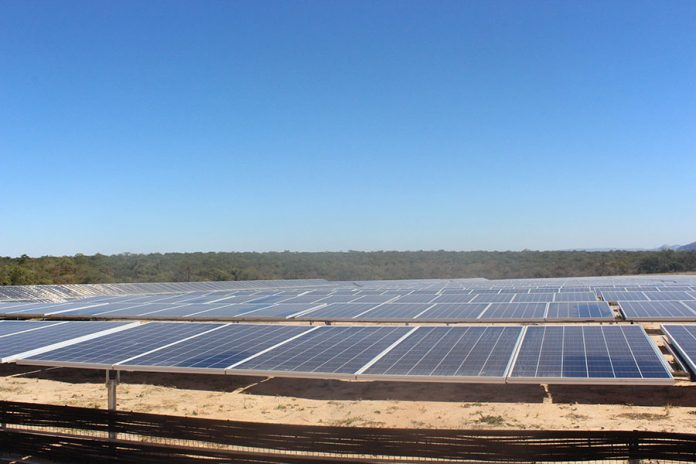 'A phoenix rising from the ashes' could be the statement to describe the resurgence of ZANU PF.
As the story goes, the phoenix is a mythical bird with fiery plumage that lives up to 100 years.
Near the end of its life, it settles into its nest of twigs which then burns ferociously, reducing bird and nest to ashes.
And from those ashes, a fledgling phoenix rises – renewed and reborn.
This is the story of ZANU PF in the past six months, especially the part about burning ferociously.
Six months ago, many did not think the party would be solid enough to stand in any election.
Some thought it had come to its end.
Party members had become known for bad-mouthing each other and publicly chastising perceived enemies.
Scores were settled through rallies and Party leaders were fired willy-nilly.
Party procedures were no longer followed.
But despite burning ferociously, it emerged not only renewed and reborn but stronger than ever.
Of elections, promises and deliverables
Most politicians reckon that the key to winning elections is to make great promises.
Campaigners promise to cure the ills of society including taxes, investment, jobs, corruption and economic growth.
There seems to be no limit to the number of promises politicians put in their manifestos.
Some of the promises betray a lack of understanding of the electorate's needs, which is born of the 'absentee politician' syndrome.
Not to be outdone in 2018, MDC-Alliance's Nelson Chamisa is promising intercity bullet trains and rural air services to airlift harvest from fields in rural communities to markets.
However, a new trend in the country's politics is being set by President Emmerson Mnangagwa.
Development has become the hallmark of the new politics.
The economy now dominates ZANU PF rallies, a marked departure from the politics of the old.
Hate speech and attacks on opposition leaders that characterised elections since year 2000 are a thing of the past.
This year's rallies have a different air of euphoria.
The new political dispensation is about deliverables, not slogans.
The spider-web campaign
ZANU PF has come up with a new grassroots-based campaign strategy codenamed the 'Spiderweb' in a bid to win voters and next month's crucial elections.
Describing the strategy in April this year, ZANU PF National Political Commissar Lieutenant General Engelbert Rugeje (Rtd) said:
"First, we are conducting commissariat programmes that have taken me and my commissariat staff to almost all the provinces where we are addressing our membership at cell level because the concept that we have adopted this time around is the concept of the web, 'dandemutande', 'uselo lobulembu' in Ndebele, which means we want to concentrate on the cells and link them together just like the web does, it links its web mats so neatly and makes sure that there is connectivity"
"…We have also taken the President to a number of provinces by way of Presidential tours where he meets the people and the people are introduced to him and it's normally juxtaposed with a visit to an activity of economic interest.
"Remember the President's mantra that we should talk about politics with economic, so, we in Zanu-PF follow that call of the President not to spend more time talking about politics but mainly focus on economic issues.
"So normally when we invite the President to tour, we normally arrange that he visits an economic activity in the province first then addresses the people later. And in the process of addressing the public, he will then give further direction or update concerning the economic activity."
As ZANU PF hold their rallies, it is no longer "we will do this and that but we have done this and that."
President Mnangagwa's star rallies around the country are accompanied by tours of developmental projects across all the sectors of the economy.
He set the new trend in the Matabeleland North region when he started to address rallies on the sidelines of other events such as his visit to the Gwayi-Shangani Dam site and Bulawayo-Nkayi Road.
It was not all talk, but President Mnangagwa walked the talk.
Barely two months after his visit, construction of the remaining part of Ingwigwizi Bridge begun along the Bulawayo-Nkayi Road, following the release of US$2 million by the Treasury to facilitate the completion of the project.
In addition, a leading South Africa-based Zimbabwe-owned construction firm, ALW Team Investments (Private) Limited has made an application for the construction of the Bulawayo-Nkayi Road at an estimated cost of $200 million.
At Murambinda Growth Point, after commissioning the Marovanyati Dam project, President Mnangagwa was greeted by a large crowd of Party supporters who could not miss such an opportunity.
Government has released funding for Marovanyati Dam project to be completed by December this year.
On May 23 2018, President Mnangagwa graced the ground-breaking ceremony of a 16 000-seater sporting facility at St Noah College in Bocha, Marange, in the same province where a 35 000-strong crowd gathered.And recently, he officiated at another ground-breaking ceremony of a multi-million dollar National Sports Academy at the Bindura University of Science and Education (BUSE).
The National Sports Academy, which started operations in 2006, cuts across all sporting disciplines, including athletics, soccer, boxing and chess, among others.
It aims at identifying, nurturing and developing sporting talent for major sporting events like the Olympics, regional and international sporting as well as domestic events.
The academy has scored major successes, having managed to send teams to take part in the Junior Olympics in Colombia, Kenya, China and the US.
This year, teams from the academy will participate in international competitions in Finland and Argentina.
Economic revival is President Mnangagwa's trump card and he set the tone for the Party's new thrust with the 'Zimbabwe is open for business' mantra.
In Mutoko, the Chinzanga rally was, as has become the trend under the new administration, preceded by a tour of the thriving Nyangani Renewable Energy, a solar project.
The project is currently feeding 2,5 MW into the national grid and as its expansion continues, it is expected to generate 10 MW.
This week, President Mnangagwa presided over a ground-breaking ceremony at the Zimbabwe Power Company (ZPC) expansion project.
The Hwange Thermal Power Station expansion project is set to commence immediately after China Exim Bank released an initial US$200 million of the US$1,5 billion required for the work.
Hwange 7 and 8 Power extension projects are expected to add 600 megawatts to the power station, whose generation capacity currently stands at 920 MW.
There is no doubt that the ruling ZANU PF has already put itself in good stead to cruise to yet another electoral victory with its economic revival strategies.
In Masvingo, just before he went to Mucheke Stadium to meet enthusiastic Party supporters, President Mnangagwa toured King Mine in Mashava, about 40km west of Masvingo city.
King and Shabanie mines, which fall under Shabanie and Mashava Mines Private Limited, were closed at the height of economic meltdown in 2004.
Government availed US$20 million for recapitalisation of the mine out of the US$35 million required to reach full production capacity.
Also de-watering of the mine shaft at King Mine is underway as production is expected to start soon.
After his visit to Mashava, he also toured the Cold Storage Commission's plant in the city, which closed shop in 2014.
The CSC plant used to employ more than 4 000 people at its peak, and with such a massive workforce, the contribution of the plant to Masvingo and the national economy cannot be underestimated.
And President Mnangagwa is well aware of the positive impact that the plant will have on the revival of the economy.
Last Friday, he was at Gwanda Showgrounds handing over 1 660 heifers to Matabeleland South farmers before proceeding to Jahunda's Pelandaba Stadium to meet thousands of Party supporters.
President Mnangagwa handed over 660 heifers to 151 beneficiaries from Matabeleland South's seven districts.
They were comprised mostly of Brahman, Brano and cross Brahman breeds and are part of the 1 660 herd allocated to the province under the scheme.
A further 1 740 cattle will be distributed to farmers in Matabeleland North Province soon.
Government has also increased the funding of the Presidential Inputs Scheme from US$30 million to US$487 million as it moves to increase productivity in the agriculture sector.
On Saturday, he moved into the health sector, visiting the idle Ekusileni Medical Centre in Ilanda, Bulawayo, before he proceeded to White City Stadium in Pelandaba.
President Mnangagwa has committed to opening Ekusileni Medical Centre in Bulawayo by July 15 2018.
Ekusileni Medical Centre has been lying idle since 2004 when it was forced to shut down by Government after it was discovered that equipment worth millions of dollars acquired by the Zimbabwean Health Care Trust (ZHCT) was obsolete.
The upmarket 369-bed hospital facility was built with funding from the National Social Security Authority (NSSA).
There is no doubt that President Mnangagwa's vision to make Zimbabwe a middle-income nation by 2030 is achievable with such projects being availed.