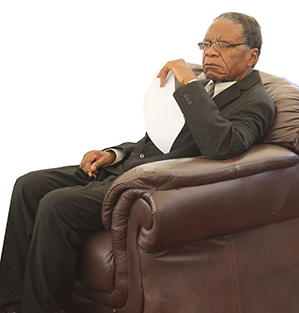 I AM writing this letter at a time when zvihuta (quail birds) and the newly-introduced Bond notes are making news in the country. 
The noise is so loud it is threatening to move debate from the National Pledge as everyone else is shifting focus.
Of late, I have heard people lambasting Primary and Secondary Education Minister Dr Lazarus Dokora over the National Pledge which they say is tantamount to worshiping other gods than the real God we all worship.
Some are saying we are at risk of becoming an Islamic state. 
As a nation, it is understandable that we have divergent views on many issues, considering our background. 
My concern, however, is why the programme Zvavanhu was struck off from ZBC-TV?
If only that programme was still running, I am sure the panelists would have propounded and unpacked this National Pledge issue such that all of us would know its meaning and its importance. 
I am sure Zvavanhu was struck off air way before one of its anchors Dr Vimbai Chivaura passed away. Yes, Dr Chivaura is no more, but I am sure his colleagues are still there.
Dr Tafataona Mahoso and Professor Sheunesu Mpepereki can continue with Zvavanhu.
If ZBC-TV is sincere, it will confirm Zvavanhu was one of the most viewed programmes.
Some of us in the rural areas followed that programme with keen interest.
I am so sure if Zvavanhu had not been removed, Dr Dokora would have been called in to explain this National Pledge to all Zimbabweans.
Let's remember it is because of our ignorance and shunning of our traditional norms that result in us being easily corrupted by foreign cultures.
Baba Tafadzwa,
Chikomba, Mashonaland East