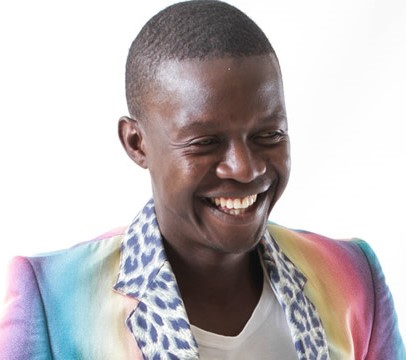 AS Zimbabweans cast their vote on Monday to bring finality to what has been one of the most interesting election campaigning since independence, comedians have not been left out as they have added flavour to the campaign.
Not a single day passes without comedians touching on this or that issue regardless of whether they reside in Zimbabwe or outside.
Some are gaining popularity by articulating issues that have to do with different social aspects while for others, it is the events surrounding the political scene that give them scripts to talk about.
Prior to France lifting the 2018 FIFA World Cup trophy, Zimbabwean born and US-based comedian Alfred Kainga posted an interesting statement on his facebook page, saying Africa was about to win the World Cup.
"Africa is about to win the World Cup…and by Africa I mean France," said Kainga.
Through that statement, Kainga was satirising France's much maligned assimilation project which robbed Africa of its crème de la crème.
It is through comedy that societal ills and developments are articulated and celebrated.
Local comedians are making a mark both at home and on the international scene.
Though it has different genres, comedy is being used in the country as a source of laughter as the election fever rages on.
As the much awaited election day comes nearer, comics from Magamba TV continue to ride on political satire as they ridicule the election process and various candidates' manifestos and strategies.
Every week, Magamba TV is releasing videos based on reports mainly from sections of the media that continue to push for regime change.
In one of the videos on social media, Magamba TV present comics mocking ZEC for doctoring the results of the election through announcing President Emmerson Dambudzo Mnangagwa as the winner of Monday's elections.
Such videos insinuate that despite all the effort by ZANU PF and its programmes that have proved popular and embraced by the masses, it is impossible for the party to win the elections.
It is a case of artistes misusing their platforms as they are clearly in favour of the opposition.
Without doubt, Magamba TV's aim is clear; it is using a desperate measure, one that has been used by those vying for regime change to try and swing the vote in the MDC Alliance's favour.
As we have stated in past editions, stage names like 'Fatso', 'Godobori', 'Outspoken', 'Madzitateguru', 'Mono' and 'So Profound' sound more like noms de guerre of liberation fighters.
Obviously, Magamba Network, led by a descendent of racist Rhodies, knows the intrinsic value attached to names. Even Sam Munro, who is kith and kin to racist Rhodies, knows he is a lost cause.
So he gives himself an African name 'Farai', shortened to 'Fatso'.
That's how the Greeks deceived the Trojans.
They presented the Trojans with a gift for their gods, just like the pleasant names used by this group.
And yet behind those names are poems, songs and TV series meant to destroy the cultural fabric of the African youth.
Inside the Trojan Horse were Greek soldiers ready to open the gates to let in their mates who then defeated Troy.
Our Zimbabwean youth are targeted and must therefore be on guard.
Magamba Network, and those of its ilk, might try to acculturate youth to their so-called urban culture, hoping on voting day they would go for what is culturally unacceptable.
These agents of change are bound to fail.
Meanwhile, comedians such as Tyra 'Madam boss' Chikoko and Samantha 'Gonyeti' Kureya continue to use social media as a tool to broadcast their comedy scenes, a move that has contributed to them being brand ambassadors of corporates and being involved in local corporate advertising.
Civic organisations, on the other hand, are also using comics to pass voter education messages, making it easier for the public to be aware of what is expected of them come July 30.
There is no doubt that globally, the new millennium has come with a breed of comedians who are a force to reckon with as their comedy is able to shape the political, economic and social landscape.
From time immemorial, comedy has been a tool that was, and continues to be, used not only to entertain but to bring to fore issues that affect different societies.
Some of Zimbabwe's popular comedians include Carl Joshua Ncube, Ngomashi 'Comic Pastor' Prosper, Learnmore 'Long John' Mwanyenyeka and Victor 'Doc Vikela' Mpofu, among others.