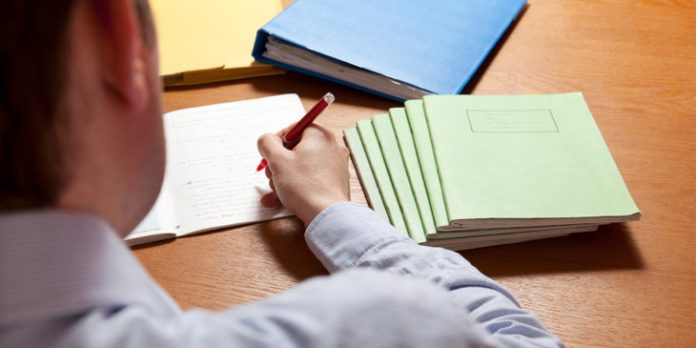 HAVING specified the objectives and learning outcomes (that is, what we are trying to achieve in the course), we should be in a better position to select appropriate teaching/learning methods through which these have a reasonable chance of being achieved.
There are far more teaching methods available to choose from than most people realise.
The process of attempting to match appropriate methods to given objectives and learning outcomes is normally done on the basis of a combination of research and experience.
The next element in the system is the actual implementation of the course.
This involves all the logistical arrangements associated with running the course, including overall structuring, pacing, implementing the chosen teaching strategies, using appropriate supportive media and materials as well as ensuring that all aspects of the course run as smoothly as possible.
Then, of course, comes evaluation.
The combined result of the preceding stages is that students are involved in a learning experience that is planned to develop their knowledge, skills and attitudes, taking into account the individual needs and experiences of the learners.
Just how effective the pre-planning and subsequent operation has been can be measured by studying student performance in continuing and/or post-course assessments.
These assessments should be closely related to the specified course objectives and learning outcomes.
Poorly-achieved objectives or learning outcomes should lead the course designers to examine the entire system in order to identify places where improvements might be made.
This could involve a change in the objectives/learning outcomes, a revised assessment of students' pre-knowledge, a critical review of the instructional methods used, an examination of the course structure and organisation, a consideration of the assessment methods used or a combination of some or all of these.
These deliberations, together with feedback on the course from staff, students and employers, among others. can be used in an evaluation of the entire concept of the course, which should, in turn, form the basis of an on-going cyclical course development process.
It is, however, worth adding some cautionary remarks about using the systems approach in practice.
If, however, we are re-designing a course or trying to build on a teaching/learning scheme already in place, we may enter the system in a different way — through evaluation perhaps, or through an ad hoc or unavoidable alteration to the implementation of the course (for example, a change in the mode of delivery from full-time to part-time).
In implementing the systems approach, it is important to appreciate that, while the decisions taken at each stage are always affected by earlier decisions, they may themselves necessitate some of these earlier decisions being changed.
It is also important to realise that the stages shown are not the only ones possible and that, once taken, a decision can always be reconsidered.
The approach should thus be dynamic, always allowing for second thoughts and the refinement of ideas.
For example, although you should certainly make a first attempt to define objectives and learning outcomes very early in the planning, you will invariably need to come back to re-define or add to them once you have worked through some of the later steps.
Two further misconceptions need to be avoided.
First, the separateness of the circles in the figure may suggest that the processes covered by them are also clearly separable.
Second, you may be tempted to assume that they can all be considered at leisure, away from the actual commotion of the teaching/learning situation.
Neither of these assumptions is necessarily true. While primarily addressing one step, you will almost inevitably have several of the others partly on your mind at the same time.
Similarly, while you can sometimes enjoy the luxury of 'armchair curriculum planning', much of the decision-making must take place 'on the hoof', with students, administrators and other academic staff breathing down your neck!
The systems approach can be used at any time when an episode of teaching/learning of any length is being planned.
It can be applied to long-term planning for a whole course lasting weeks, months or years, through to daily lesson planning or even to on-the-spot planning for a learning experience of only a few seconds' duration.
It can be applied by a group of teachers designing or adapting a complete course, as well as by an individual teacher preparing his or her specific course input.
The approach can also be used for analysing a previous teaching/learning experience.
The systems approach does not prescribe or promote any particular teaching methodology (for example, individualised study or group learning).
Rather, it is a vehicle that helps teachers to think more systematically and logically about the objectives relevant to their students and the means of achieving and assessing these.
Once the curricula have been appropriately re-engineered and syergised, the schools, colleges and universities can produce graduates who can fit squarely in the African Union and SADC vision of transforming the economy through technology.
SADC recognises the need to create value chains and an action plan on beneficiation of the region's diverse resources so that they are not only exported in primary raw state but also in their secondary raw state.
This was highlighted at the 34th SADC summit which took place under the theme 'SADC Strategy for Economic Transformation: Leveraging the Region's Diverse Resources for Sustainable Economic and Social Development through Value Addition and Beneficiation' in August 2014 in Victoria Falls, Zimbabwe.
In a bid to operationalise this theme, SADC member states developed the SADC Industrialisation Strategy and Roadmap 2015-2063.