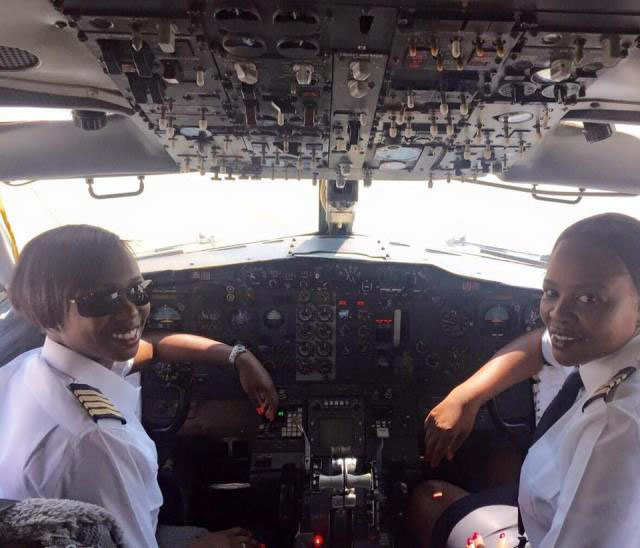 THREE weeks ago, I wrote about the 'lost generation' and this week we continue with what happened after we finally boarded the Harare-bound Air Zimbabwe, our national carrier, on July 8 2017.
We finally checked in and as we left the departure lounge, my heart leapt with joy.
There was Air Zimbabwe and boldly scripted on it was the best name in the world: 'Mbuya Nehanda'.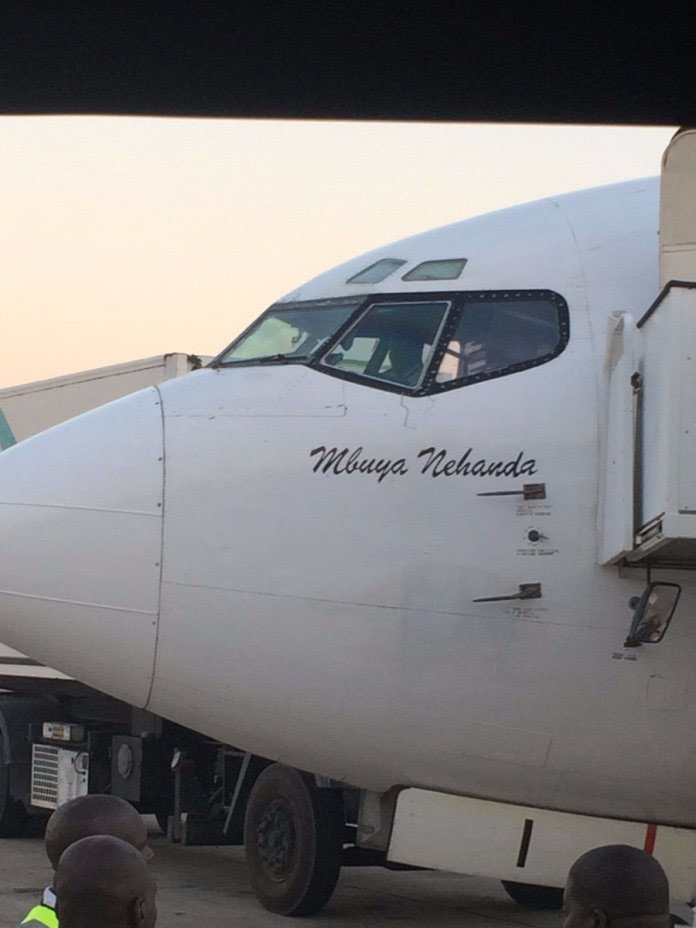 It couldn't get better than this?
However, as we boarded the plane, the derisive voices continued: "Inga ndiMbuya Nehanda chaivo, this old thing will break into pieces before we get to Harare."
I was too ecstatic to care.
After all, I was boarding 'Mbuya Nehanda'.
All around the cabin were motifs celebrating Zimbabwe – Nyanga, Great Zimbabwe, Kariba, Mosi-oa-Tunya and many other beautiful, magnificent places in our great land.
It felt like home.
We fastened our seat belts, listened to all the safety instructions and as the cabin lights dimmed and Air Zimbabwe raved into life, the Captain's voice crackled through the airwaves, greeting us in Shona, Ndebele and English.
My joy was complete – the Captain was a daughter, a daughter of Mbuya Nehanda!
Captain Elizabeth Simbi Petros was in charge of the plane.
It was pure ecstasy
It was not because I felt it was out of bounds for a female Zimbabwean to captain our Air Zimbabwe.
Zimbabwe girls voluntarily went to the war of liberation hence nothing is beyond them.
Such bright moments in our life help to restore our sanity as a people who are under perennial siege by pundits from the West who claim our own Zimbabwean women are so downtrodden they can never see the light of day unless Europe and its string of NGOs liberate them.
I wonder which NGO upgraded Captain Petros' mind and soul for her to ever imagine she could fly an aeroplane, let alone, captain it.
She simply is a daughter of Zimbabwe, an achiever.
In a few moments, the Zimbabwe 'bird' beautifully took to the skies, charting its way home to Harare.
The captain came through again, it was sweet music as she broke the silence; we had safely taken off, we could now relax.
Derisive voices from across the aisle could not be at peace about Captain Petros and the smooth take off she had just engineered.
"The take off would have been smoother had it been a male pilot," they had the temerity to disparage.
I was not surprised.
They had been mocking Zimbabwe the whole evening, their own country of birth.
Indeed bigotry is worse than blindness.
Not only were they not representing accurately the take off, and unbeknown to them, Captain Petros was a celebrated heroine who, on June 20 2016, safely landed an Air Zimbabwe aircraft after a struggle with bad weather at Joshua Mqabuko International Airport in Bulawayo.
Accolades rained on her as The Chronicle reported: "A young female pilot flying a Victoria Falls-bound Air Zimbabwe passenger plane turned super heroine when she battled for about an hour to land the aircraft in bad weather. Passengers gave Captain Elizabeth Simbi Petros a standing ovation when she finally landed at the foggy Joshua Mqabuko Nkomo International Airport in Bulawayo on Saturday morning."
Back to our Harare-bound flight from Johannesburg of July 8 2017; we had a comfortable flight, safely landing at the then Harare International Airport (now Robert Gabriel Mugabe International Airport).
As the national aircraft smoothly touched the tarmac and taxied along the runway, Captain Petros came through, greeting us once again and saying goodbye.
We had safely landed, it was a moment of truth.
I ensured I was one of the last passengers to disembark, hoping to have a chance to meet up with Captain Petros.
Some days prayers are answered just as soon as they are said. She came out and stood by the cockpit door.
The cockpit door was slightly ajar, and through it, I could see the rest of the flight crew.
Young Zimbabwean males were ensconced within, relaxing, cheerfully chatting among themselves.
It was a heart-warming sight, celebrating an accomplishment when the youth of a nation take the reins.
It is as it should be.
They should fly their national airline as they are Zimbabwe's heirs.
I did chat with Captain Petros.
She was simple and at ease, sweet and pleasant, with the best smile in the world.
I complemented her on the safe and smooth flight.
I told her it was very special for me that she was captain and I was very proud of her accomplishments.
She said she appreciated the salutation and that it was a pleasure to fly Air Zimbabwe – all the time smiling warmly and most beautifully.
Captain Petros is an accomplished pilot.
In November 2015 she and Captain Chipo Matimba made history when they flew the first ever Zimbabwe all-female crew.
It was momentous and the girls celebrated across the airwaves.
On her Facebook page, Petros wrote: "Air Zim First:– All Women 737 Flight Deck Crew!!!! Flt to Vic Falls This Morning. Was A pleasure Skipper Chipo Matimba!!" Meanwhile, her co-pilot Matimba wrote: "History has been made! First all female flight deck crew on the Air Zimbabwe Boeing 737! Two CAPTAINS!! Absolute pleasure Captain Elizabeth Simbi Petros!"
There are other Zimbabwean girl-stars navigating the skies. For example, flight lieutenant Angelina Bosha is a fighter jet pilot with the Air Force of Zimbabwe.
Zimbabwean girls are capable of navigating their way through their land.
They do not need prescriptions from Europe.
Just as we went to the war of liberation without the aid of Europe, we shall build our Zimbabwe side-by-side with our male compatriots.