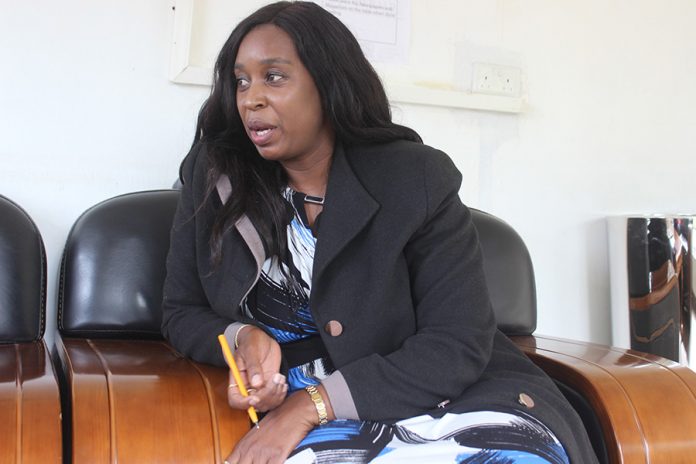 THE launch of the Zimbabwe Women Empowerment Bank (ZWMB) is expected to give women businesses and aspirations a massive boost.
Women have over the years pleaded with relevant authorities to set up an institution that can effectively support women's business operations and ambitions through provision of funds on favourable terms.
With over 52 percent of the country's population being women and most being on lower end jobs, it has increasingly become necessary to revisit requirements for most women who cannot access funding. The issue of collateral has especially seen women being left out in business as a majority of them have failed to provide security due to some lingering colonial and cultural legacies.
Speaking during the All Stakeholders Workshop on women in tourism in Harare recently, Minister of Tourism and Hospitality Industry Prisca Mupfumira said the gender dimension needed to be revised.
"Gender equality, according to the UNWTO is an essential component of a sustainable tourism industry. Yet as a whole, the sector has paid scant attention to the rights and status of women, especially to those in poorer countries and to the impact that tourism has on their lives and livelihoods," Minister Mupfumira said.
"All women deserve a fair future but are denied this because men control most resources and decision making processes in the tourism sector. The lack of opportunities for women, particularly in decision making processes has a negative impact not only on their personal and professional lives but to the whole communities."
She said lack of opportunities was delaying the advancement of women.
"The absence of women at the heart of decision making in tourism tends to stall the advancement of women, men and their families in African countries. Equality in tourism believes that without a rigorous gender analysis in the thinking, development, practice and evaluation of tourism, women will continue to be exploited," Min Mupfumira said.
"Without a gender dimension and a reframing of policies, any attempts to build sustainable tourism policies and business will be negated. Women in tourism are facing challenges of networking, limited opportunities in accessing resources and a lack of organisation as well as networking between women and existing business association and support institutions.
"If tourism is to effectively contribute to poverty alleviation and wealth creation, it is important that targetted intervention measures are applied with women in mind, relating this to conservation and sustainable tourism development."
ZTA's Tessa Chikaponya highlighted that the entry threshold into tourism for women is high.
"It takes five years for a tourism business to break-even ad yet the bank requires you to begin paying back the money immidiately. The barriers of entry are too high for women. There should be such things as a land quota for women, even in hot spots like the Victoria Falls, hence the need to look at things holistically."
Rosemary Vambe lamented requirements from financial institutions to acquire loans.
"I want to get my business to the level where the bank can give me a loan but the little I obtain is not much even though the value of the stock I have is so much. If only banks can relook some of the requirements that they push forward before women can get loans we will thrive and grow into very profitable operations," she said.
Zimbali Lifestyle and Events Centre managing director Theresa Tapfuma said there was need to create systems the help women access funding.
Tapfuma's business was developed through the support of her family.
"We started, before the advent of chicken imports, chicken farming was a lucrative business and we used money from the chickens business to create the lifestyle centre (sic). We also had to sell a property since our bank required us to raise at least 25 percent of the money we required," Tapfuma said.
"Our efforts saw the bank providing us with additional funding. We had to work hard to make sure we paid back and we started off with weddings. We also had to take advantage of instruments such as the statutory instrument on duty free importation of goods because we are registered with the ZTA and the ZCT."
She said it is critical for women to follow correct procedures when setting up their businesses.
"I have helped other women by providing information on where they can be registered for starters and helped them put up infrastructure and how to acquire raw materials from countries such as China (sic)," said Tapfuma.
The businesswoman is also into mentoring young women.
"A good part of my staff is made up young females," she said.
"I emphasise the point that you have to put proper systems in place even if it is for a green field. You should have paperwork to formalise your systems. Venture into a business that is not oversubscribed. I ventured into a business that was predominantly male," Tapfuma said.
"However, women do not need to classify business as being for men and for women. All we need is the energy, dedication and the knowledge. This is the reason I had to go to school in order to appreciate the tourism field (sic).
"You need to have adequate knowledge and understanding of the field. As an entrepreneur, this is what is important. It is tough but it can be done.
"Women put glass ceilings for themselves but it is high time that they break them. Women fear the unknown and do not think they can get money from the bank but doing so needs someone who is focused and capable," she said.