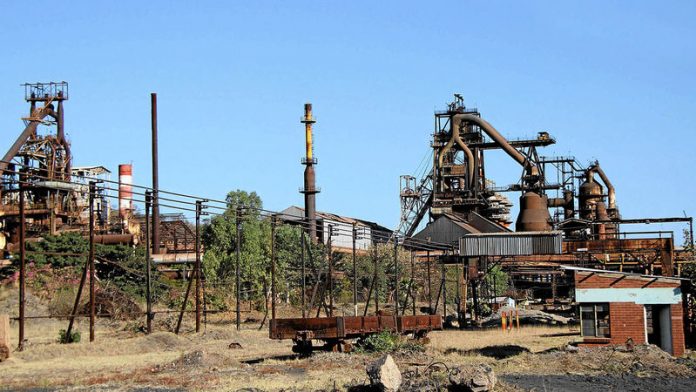 By Dambudzo Mapuranga and Tafadzwa Masango
SOME choose to call them 'targeted' or 'smart sanctions', 'trade restrictions', 'travel bans' or 'restrictive measures', however, the effect of these measures have been to make the economy 'scream'.
The smokescreen concerning the sanctions mantra has always been that they are intended to ensure that Zimbabwe adheres to the 'rule of law' and upholds 'human rights'.
The argument that sanctions on Zimbabwe are 'smart' or 'targeted' has been used by those who seek to justify their continued imposition as they are a means to an end.
Sanctions were imposed on this country in order to frustrate Zimbabweans so that they would vote ZANU PF out of power.
For more than 20 years, Zimbabwe has struggled to receive lines of credit while investors have shied from the country due to ZDERA. Social and economic ills have slowly taken over the country as such a situation creates a jungle-like environment which forces individuals to survive by any means necessary.
Right about the time when sanctions were imposed on Zimbabwe, the Food and Agriculture Organisation of the United Nations released a report titled: WTO Agreement on Agriculture: The Implementation Experience – Developing Country Case Studies, Rome 2003 which reads:"Agriculture is the backbone of Zimbabwe's economy inasmuch as Zimbabweans remain largely a rural people who derive their livelihood from agriculture and other related rural economic activities. It provides employment and income for 60-70 percent of the population, supplies 60 percent of the raw materials required by the industrial sector and contributes 40 percent of total export earnings."
Several key institutions with direct influence to the agricultural sector were placed under the illegal sanctions regime since 2003
l The Agricultural Bank of Zimbabwe, popularly known as Agribank, which is 100 percent owned by the Government of Zimbabwe and is the leading provider of financial services for agricultural development in the country.
l In 2017, CBZ Bank was slapped with a US$385 million fine by OFAC for thousands of financial transactions done on behalf of ZB Bank, then under economic sanctions imposed by the US. The previous year, OFAC had fined Barclays Bank Plc US$2,48 million to resolve potential civil liability for 159 apparent violations of the Zimbabwe sanctions regulations. OFAC claimed that between July 2008 to September 2013, Barclays processed 159 banned transactions worth about US$3,4 million through financial institutions in the US, including Barclays' New York branch for corporate customers of Barclays Bank of Zimbabwe Limited that were owned 50 percent or more, directly or indirectly, by a company on OFAC's List of Specially Designated Nationals and Blocked Persons.
l Chemplex Corporation's largest strategic business unit is the fertiliser industry, where it is the outright market leader. It owns 50 percent of Zimbabwe Fertiliser Company (ZFC), 36 percent of Sable Chemicals, 100 percent of Zimbabwe Phosphate Industries Limited and 100 percent of Dorowa Minerals. ZFC produces NPK compound fertilisers (compounded of percentages of nitrogen, phosphate and potash), Sable Chemicals is the country's sole producer of ammonium nitrate fertiliser, while Dorowa Minerals is the only phosphate mine in the whole country, and this puts Chemplex Corporation effectively in the driving seat of Zimbabwe's fertiliser industry. ZimPhos is the country's sole producer of phosphate fertilisers, aluminium sulphate for municipal water treatment, sulphuric acid and other industrial chemicals. ZFC Limited is Zimbabwe's largest manufacturer and supplier of fertilisers and agricultural chemicals. The company supplies a wide range of granular fertilizers comprising straights, compounds, blends and speciality (soluble) fertilisers.
In 2016, the then Agribank chief executive officer, Sam Malaba, said that the reputational damage caused by the sanctions meant the bank struggled to find an equity partner and had lost a US$98m line of credit.
Malaba said that since being placed under sanctions Agribank found it challenging to open new correspondent bank relationships as many international banks could not risk being fined by the US.
Chemplex could not transact with foreign companies which were sources of raw materials and also markets for its products.
This forced it to used intermediaries who charged premiums for services, in turn making Chemplex products expensive and putting them out of the reach of local rural farmers.
Chemplex funds amounting to US$2 million was intercepted as a result of the sanctions and this limited its terms of doing business.
Furthermore, it lost access to credit lines as both local and international banks refused to transact with the Corporation. This also affected its ability to woo investors.
Many rural and commercial farmers could not access cheap funding to support their operations because banks such ZB Bank, Agribank and fertiliser company Chemplex were under sanctions. Farmers could not afford the scarce agricultural inputs such as fertilisers.
During the Zimbabwe dollar era, the country could not mobilise enough foreign currency to import raw materials to manufacture fertiliser, resulting in a shortage of the product on the market.
This naturally led to an increase in prices of the commodity on the local market, leading to high cost of production on the farms.
This could be evidenced in the 2008/09 season where a bag of Compound D fertiliser was selling for US$55. Our farmers therefore could not compete on the international market owing to high production costs.
Sanctions had also deprived Zimbabwe of established European markets for floriculture and horticulture products.
Previously, farmers exported flowers to the Netherlands as well as horticultural produce to the UK markets which were closed due to the illegal sanctions. Farmers were denied access to lucrative markets overseas thereby crippling farming operations.
The country lost its production capacity in maize, wheat, soya bean, coffee, cotton, beef, horticulture and other crops.
This had a negative ripple effect on other sectors like engineering, manufacturing and other industrial entities that used to survive because of the agricultural value chain.
Once vibrant industries closed and unemployment skyrocketed.
When the country moved to the multi-currency economy at the beginning of 2009, there was no money to recapitalise all sectors of the economy, including key ones such as agriculture. The country could not secure off-shore funding to resuscitate agriculture owing of the sanctions.
Major international banks began demanding a 10 percent premium on all Zimbabwe-destined loans.
Some demanded letters of guarantee or credit before releasing goods to Zimbabwe with a lot of agricultural equipment suppliers being reluctant to release their products to Zimbabwe.
The agriculture sector has therefore not been able to recapitalise and a lot of our farmers are still using old technology, tractors and equipment to the detriment of production.
Some programmes aimed at enhancing forestry extension services, implementing agricultural policy, marketing information systems, supporting irrigation schemes, the provision of training to smallholder farmers and direct support to farming households to assist them in income-generating activities were also suspended as a result of the sanctions.
Some financial institutions operating locally but headquartered in the West did not even want to be associated with the agriculture sector.
Some of the banks which were known to be land banks during the colonial era have totally refused to finance agriculture, despite the huge reserves they held in their institutions.
What this translated to was the trapping of Zimbabwe's farming sector in a technological time warp.
Farmers could not retool, they could not buy spare parts for their machinery and had to make do with antiquated farming equipment which made farming more laborious and expensive in comparison to their regional counterparts.
Many farmers failed to utilise the bulk of their land as the economic conditions were unfavourable. This reduced the size of agricultural land in use and negatively affected productivity.
Zimbabwe's 300 000 newly resettled families and the peasants in the rural areas failed to access seed, fertiliser and pesticides due to lack of proper funding from the EU and other Western donors.
With the dramatic withdrawal of Western funding for agricultural activities in post-Land Reform Zimbabwe, agricultural production went down.
One can say there is correlation between the withdrawal of agricultural funding by Western countries and the increase in humanitarian assistance in the form of food aid from these same countries.
Zimbabwe's exclusion from the African Growth and Opportunity Act (whose purpose is to assist the economies of sub-Saharan Africa and to improve economic relations between the US and the region), means we do not have market access.
So, when some diplomats and the opposition tell you that sanctions have no bearing on the day-to-day life of the ordinary person, one should ask: Who is really fooling who?
The men and women who religiously vote for ZANU PF understand the real politics behind the illegal sanctions.
They have been directly affected by sanctions and will not be hoodwinked by flowery words and childish dramas by Western diplomats and immature opposition political leaders.