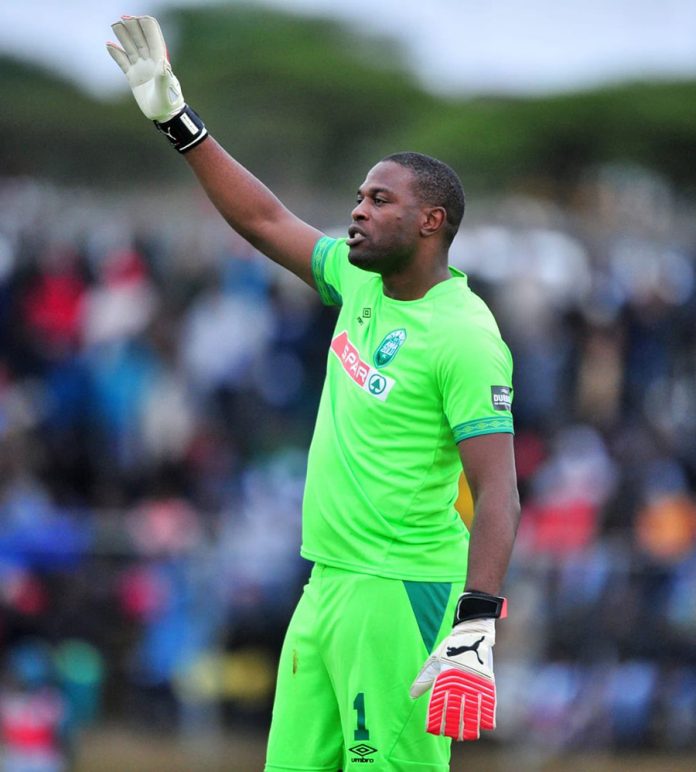 By Anesu Chakanetsa
IT was yet another nightmare at the gigantic National Sports Stadium (NSS) on Tuesday, when Talbert Shumba the Warriors goalkeeper let in a free-kick from Ghana's Thomas Partey.
The Warriors lost 0-1 to Ghana, succumbing to yet another disappointing World Cup qualifiers campaign, with two games to spare.
The national team has had no win in 16 matches, not even getting a win in the COSAFA Cup, the country's best tournament.
In the last three matches, the Warriors have had consecutive defeats, back-to-back against the Black Stars of Ghana and against Ethiopia last September.
Indeed, the Black Stars have brought black days to Zimbabwe, sending the football-loving nation to all time lows.
Prior to Shumba's nightmarish display in the second leg of the back-to-back clash against Ghana, veteran goalkeeper Washington Arubi had had a lukewarm performance in the first leg in Ghana.
The Warriors lost 3-1.
The goalkeeping position in Zimbabwe has really been a problem since, maybe the Tapiwa Kapini era.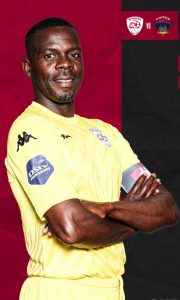 In recent times, the Zimbabwean footballing family has been exposed to so many goalkeepers.
From 2008 to 2021, there has been so many options and it appears Zimbabwe seems to be following in the footsteps of its former colonial oppressor, England, who in recent times have struggled to find a goalkeeper they can trust for so long.
While Kapini seems to have been a consistent face between the sticks since 2004, his long-term services were marred with a lot of criticism, but simple statistics show that he was always let to stand between the sticks.
When Kapini went to the Africa Cup of Nations (AFCON) in 2004 in Tunisia, he was the second option to Energy Murambadoro.
The latter presided over a 2-1 Egypt defeat for the Warriors and a 5-3 defeat to Cameroon.
Kapini came in the dead rubber match in the tournament and oversaw a 2-1 victory against Algeria.
He also went as a second choice to another top-notch keeper Gift 'Umbro' Muzadzi whose goalkeeping instinct were fractured by the likes of John Obi Mikel and El Hadji Diouf during the 2006 AFCON in Egypt.
Zimbabwe lost by a same scoreline, 2-0 to Nigeria and Senegal in the first two matches of the tournament, with Muzadzi between the sticks.
In the last match of the tournament, with Zimbabwe having very slim chances to qualify for the next round, needing a 4-0 win against Ghana, Kapini was chosen as the match day goalkeeper and Zimbabwe won 2-1.
No doubt he was a passionate goalkeeper, but sometimes eccentric.
When Austin 'JJ' Okocha of Nigeria came to Zimbabwe and caused all sorts of trouble in NSS Stadium in September 2005, with Zimbabwe trailing 0-3, Kapini decided to 'play the football himself' because others were not doing what he liked.
From his goalkeeping area, he dribbled past three Nigerian players, (including Okocha) and then later on remembered that he had left his goalposts unattended.
In 2012, Kapini was also criticised for the 2-0 defeat to Angola in Luanda; a defeat that hindered Zimbabwe's qualification for AFCON 2013 in South Africa.
But Kapini is in Zimbabwe's history books.
He remains the only goalkeeper with a record of scoring a brace in Zimbabwe's Premier Soccer League (PSL).
Since his retirement from international football, Zimbabwe has not been able to find a first choice, with different coaches jumping from one goalie to another.
Even during his tenure, Kapini would be found on the bench, with other coaches opting to test other goalkeepers.
Indeed, we now have a goalkeeper crisis.
A great example of how this crisis is real is the life of Washington Arubi, who had a great 2012 season with Dynamos, and was chosen as the first choice goalie during a World Cup qualifier against Egypt played in Cairo.
Zimbabwe was defeated and Arubi was to blame for the goals scored.
He was not included in the following matches until 2015, when the Warriors played Guinea in an AFCON qualifier, and made a grave mistake costing Zimbabwe a draw.
He went into oblivion until recently, when Zimbabwe is failing to find a first choice.
He might not be found in the next round of fixtures.
Ariel Sibanda, Tatenda Mukuruwa, Edmore Sibanda, Donovan Benard, George Chigova, Arubi, Elvis Chipezeze, Talbert Shumba and others have had their stints with the Warriors since 2013, with each goalkeeper having his criticism from pundits and fans.
In AFCON 2019, Zimbabwe used three different goalkeepers for the three group matches, with Sibanda who played in the first match against Egypt, succumbing to an injury, same as Chigova who played in the second match against Uganda, leaving the coach with no option but to use third choice Chipezeze.
Chipezeze got the nightmare of his life when Zimbabwe played DRC on June 30 2019 in Egypt.
All the four goals that were conceded by Zimbabwe were attributed to him.
He even became a victim of cyber-bullying, with his contact details circulating on Whatsapp.
In the tournament before, AFCON 2017 in Gabon, Zimbabwe had a young goalkeeper, Mukuruva, but was also not forgiven for the last two defeats of the group stages where Zimbabwe lost 0-2 and 2-4 to Senegal and Tunisia respectively.
But to the world, and to other pundits, the combination of Mukuruva and Benard who were all 21 at the time, seemed to have been the future for Zimbabwe.
Mukuruva is in the same age group with the likes of Marvelous Nakamba, Teenage Hadebe, Brandan Galloway, Divine Lunga, Tino Kadewere, McCauley Bonne, Jonah Fabisch, Jordan Zemura, and yet another young goalie, Martin Mapisa, who plays for Zamora FC in the second tier in Spain, was an unused substitute in the back-to-back clash against Ghana.
With the above mentioned names, the future for Zimbabwe is bright, but there is also need to choose a young, maybe two first choice goalies to end the unrelenting goalkeeping problems for Zimbabwe.