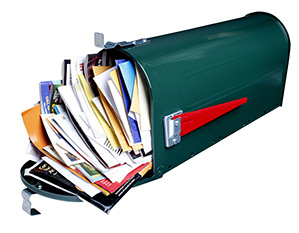 POSTAL and courier services firm Zimpost plans to intensify digitalisation of its system in order to cope up with modern trends of technology that have slowly rendered irrelevant the physical and traditional system of mailing.
The country's postal services company is under pressure from a growing mobile telecommunications industry, which has resulted in less use of its traditional services.
The new information technology-based platforms and innovations have hit revenues and volumes at Zimpost.
With a lot of advancement in technology, postal services have been converged on electronic devices which have seen a lot of people transacting and accessing these services in the comfort of their homes.
Gone are the days when people would now and again check their mail boxes, instead they now check the in-box.
The market has changed.
According to Posts and Telecommunications Regulatory Authority of Zimbabwe, in 2013 mobile phone penetration had reached 103 percent.
There are about 13,5 million registered mobile phone accounts in the country which currently has a population of about 13 million people.
Zimpost was handling 100 million pieces of mail yearly in 2010, but is now carrying only 14 million.
The letter delivery business contributed 80 percent of its business in 2000.
Total revenue has slumped to US$20 million, and this is an indication that people are no longer dealing with mails as a form of information dissemination.
This huge reduction in terms of mail volumes alerted the parastatal to quickly change to better enterprising options.
Zimpost head of retail operations, Neil Moyo recently told The Patriot that the automation of postal services would help the organisation to boost its operations that have been deteriorating over the past years due technological advances.
He said the automation process would help to regain and attract more consumers who have migrated to the digital mailing system.
"People are neglecting physical postal services, they now want to switch to modern trends of mailing," Moyo said.
"Over the past few years, the rapid growth in the use of electronic mobile devices has made the postal business less relevant.
"We want to remove the physical and replace it with electronic post office, the post office will be brought on the phone and computer."
Moyo said the organisation has managed to upgrade at least 40 percent of the post offices countrywide to operate using the automotive system.
He said plans were in place to complete the project for other post offices so that all its transactions would be done online.
"Zimpost managed to secure US$5 million this year to assist in the digitalisation project and other operations," said Moyo.
"Out of 226 post offices, we have managed to connect 115 on the fibre internet services and they are now transacting online."
The computerisation scheme started in 2012.
The project, jointly funded by Zimpost and POTRAZ, would enable the company to introduce modern technologies such as front office automation, postal codes, hybrid mail service and an international financial agent services.
An Irish-American software developer Escher has been contracted with Zimbabwe becoming the fourth African country to choose the company after Botswana, South Africa and Mauritius.
Moyo said Zimpost would strive to establish communication centres countrywide especially in remote area to enable the marginalised community have access to internet services.
"We are the largest footprint in the country that has the ability to link almost all the communities," he said.
"The community centres will establish electronic services such as internet cafes that will enable all communities remain connected in this era where most of the services are going digital.
"This will also help us to reduce our international requirement gap of 50 000 people per post office which is currently lagging behind at 10 000."
Zimpost last year introduced a money transfer facility called 'ZipCash' which is a direct competition to mobile money transfers such as Telecash, One-Wallet and Ecocash, showing their commitment to move with time.
Through ZipCash, Zimpost has processed transactions worth over US$30 million since its launch in October last year.
The money transfer service allows Zimbabweans to send money locally and internationally using an electronic platform.
Apart from the money transfer facility, Zimpost is now offering retail services, real estate services and agency services.
They have also embraced information technology, which plays a big role in information dissemination, courier services and in moving money.
Zimpost is among hundreds of African State-controlled, old model postal outfits now under threat of being pushed out of business for failing to adapt its business to global telecommunications.