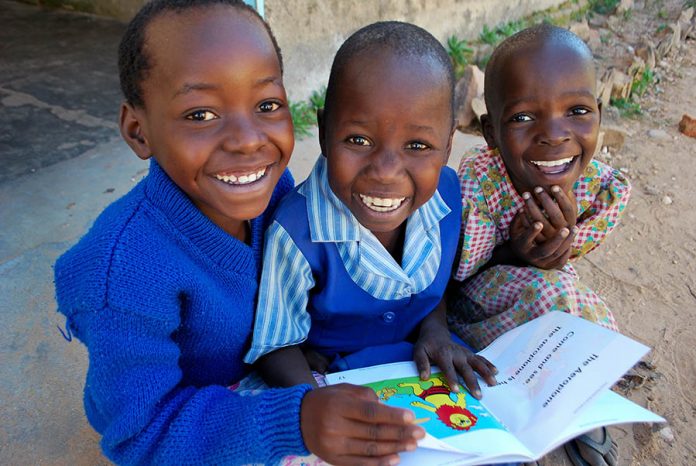 ZIMBABWE's literacy is believed to be one of the highest in the world, ranging around 95 and 97 percent.
Which of the 10 provinces tops the list is not known, but it is obvious that it must be one of the metropolitan two — Harare or Bulawayo — because of at least two obvious factors; availability and accessibility of educational facilities and the relative economic capacity of the respective two communities to pay for the relevant services and requisites such as uniforms and stationery.
While demand for education has been rising nationally, it was recently reported that, in Matabeleland South, some girls have been deserting school, opting for early marriage.
That must have been occurring at such a rate that concern has been expressed by some relevant national authorities.
Matabeleland South's Mzingwane (Esigodini) District was recently said to have the highest incidence of tuberculosis (TB), HIV and AIDS, a statistic that needs to be scientifically, seriously and urgently analysed lest it affects neighbouring regions.
That province has three factors that may contribute to negative social development.
The first are a series of droughts which occur much more frequently than in any other area; the second is its proximity to South Africa, Zimbabwe's southern neighbour where there are currently about two million Diaspora Zimbabweans, the third is illegal gold panning, a counter-attraction to the youths who ought to be attending school.
HIV and AIDS has had much greater destructive and disruptive social effects at such urban centres as Gwanda and Beitbridge than elsewhere.
Child-marriages are actually unlawful in Zimbabwe.
In view of the country's current economic, HIV and AIDS pandemic conditions, it is quite likely that some parents or guardians opt for early marriages for their children or wards.
The truth can be known only if a national survey is conducted in every district by the ministry concerned.
That should be easy and cheap because the ministry has education officials in every district.
Effective remedial measures can be taken only if the actual causes of premature marriages are properly identified.
The target group would be a particular Grade One-Seven group.
For example, how many female children will be enrolled in each district in Grade One in 2020?
How many will sit for the Grade Seven examinations in 2026? What will cause those who will not write to fall off?
A questionnaire could be designed and some research carried out under the practical involvement of district education officers, headmasters and other appropriate ministry personnel.
A good educational system involves the school community, not only at infrastructural development level but also at that of the development of the personalities of individual pupils or students.
We must emphasise here that the universe in such a research project are the Grade One-Seven female pupils, their relevance and importance increasing as they grow older during the seven-year-long primary school period.
The questionnaire already alluded to would feature a number of questions, one of which would be the pupil's failure to raise adequate funds to remain in school; another would be the (geographical) distance travelled by the pupils to and from school daily.
It is most fatiguing for children to walk long distances to and from school daily while, scientifically speaking, physical fatigue leads to mental lethargy.
Another possible question that can feature on the project could be about the local community's socio-cultural environment, some of whose factors and practices may be promoting premature marriage.
That is a notorious characteristic of some Apostolic sects.
Schools have images, by which is meant mental impressions, about them held by various publics.
A school's image may be based on its academic record (performance), yet a school's image may also be created and maintained by, among other things, the public behaviour of its teachers.
Children's behaviour at school, at home and at other public places is, of course, a major school image-creating factor.
It is most helpful for a community to have a participatory role in inter-house, inter-school sports occasions.
A parent or guardian can speak on the community's behalf at such events.
The spokesperson can be chosen either by the community or by the local traditional leadership.
That practice makes teachers feel that the school is indeed a part of the community and creates, in the community, a sense of pride in the school.
The children, meanwhile, would feel that the school's authority, pride in its achievements and general responsibilities are shared by their parents and guardians.
Councillors have a big role to play in this community's participatory part in the school's national enlightenment process.
Poor professional performance also causes frustration among pupils, a negative development that may lead to loss of interest in studies by some pupils, especially if appeals to the school head fall on deaf ears.
Imposition of extra-severe disciplinary measures on pupils by school authorities may result in the desertion of school by some pupils.
That is especially the case when girls have reached the period of puberty, that is, the time when adolescents reach sexual maturity and become capable of reproducing.
Luring school girls with large sums of money, such as that occasionally carried by some gold panners, is bound to lead to desertion of school by some of the girls, particularly those with neither parents nor guardians for whatever reason.
We now look at schools located near or next to either beer gardens, bottle stores or hotels with facilities for the consumption of alcoholic beverages.
The atmosphere at such schools is not conducive to learning, mainly because of the loud noise and the music associated with such places.
The smell of roasting or cooking meat is a distraction to pupils who are required to concentrate on their lessons.
Smells can create or enhance appetites or cause aversion to food or beverages as is the case with badly located or malfunctioning toilets.
It is most advisable to locate schools away from the sound of bands at hotels, it being understood that the sense of hearing covers a longer radius than that of smell, while that of sight covers the longest distance.
These are some of the factors some West African educational pioneers had to consider when siting schools.
Such notable historic educational pioneers included the lawyer-cum-educationist J.E. Casely-Hayford, a paternal grandfather of Zimbabwe's own Sally Robert Gabriel Mugabe. Hayford led, among other organistions, the National Congress of British West Africa (NCBWA) and worked closely with the nominally immortal Dr J.E.K. Aggrey (of Africa) who, in 1926, founded the famous Achimota College during an educationally progressive period of the British Governor, Sir Gordon Guggiesberg.
Dr Aggrey had, for 20 years, lived, studied and taught in the US before returning to the Gold Coast (Ghana) where he left, among his legacy, the truism that: "He who educates a woman, educates a nation; he who educates a man educates an individual."