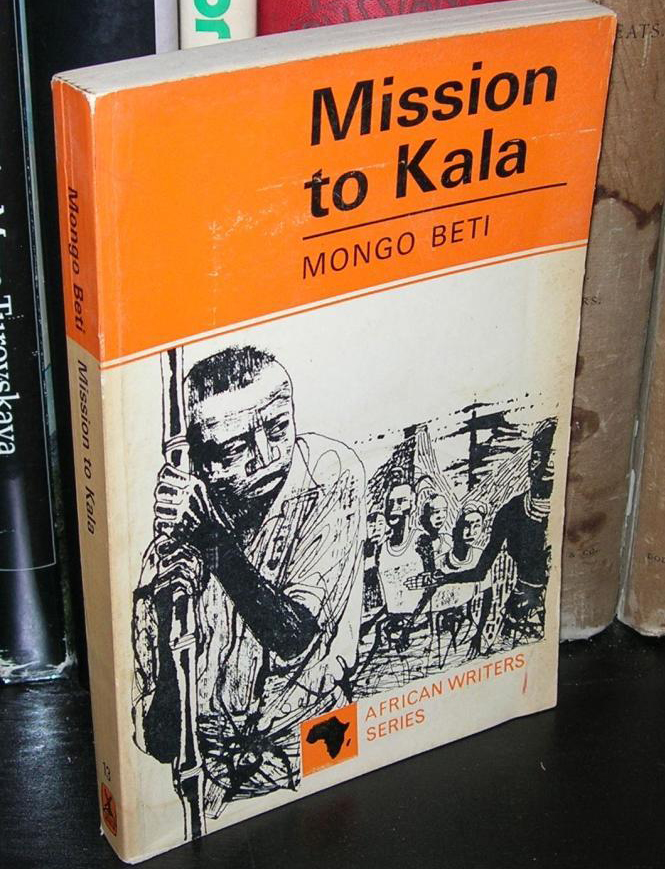 PORTUGUESE football star Cristiano Ronaldo scored what was described by commentators as 'the greatest goal ever' against Italian side Juventus in Turin on Tuesday but there was always something erroneous about that description.
The world the commentators were trying to convince with that subjective analysis has since evolved into what we are now told is a global society.
Social media activists have been on hand to show us that there was nothing spectacular or unusual about that 'great' goal.
It has been done before and with aplomb.
These activists were quick to tell us that our own Friday 'Amayenge' Phiri scored a better goal than Ronaldo's strike in 1987.
They also posted videos of a stunner by the great Cameroonian Patrick Mboma against France.
And what a beauty it was!
We have yet another comparison to draw from another great Cameroonian.
The late great Cameroonian writer Mongo Beti was a shining star of African literature who managed to demystify the colonial hegemony.
His writings pierced through the mystery created by colonialists when they took over our land.
Today his writings debunk the kind of politics that the West continue to play with regards Africa.
Another Black Panther; a Wakanda kind of politics maybe!
A politics which The Patriot news editor Evans Mushawevato describes as 'mere massaging exercise meant to lull us into a colonialism-induced sleep'.
Let us give Beti his voice and hear what he has to offer us the aggrieved people of the so-called Third World.
Beti might have had Zimbabwe in mind when he authored his 1957 masterpiece Mission to Kala.
This is a story about the protagonist and narrator, Jean-Marie Medza, who is an egocentric product of Western education and political orientation (Nelson Chamisa, Welshman Ncube and Tendai Biti quickly come to mind when that assessment is invoked).
Medza tells us the story of his sojourns in Kala where he has gone to fetch his cousin (Niam's wife) who has gone back to her people after an altercation with her abusive husband.
When his wife leaves, the conceited Niam boasts:
"I am the earth she rests on … By herself she is nothing but a dead leaf that has broken loose from the tree. For all her flattering and gyrations, in the end she cannot prevent herself falling to the ground."
However, after six months of waiting in vain, he realises the fallacy of his insipid declaration and tries to lure his father-in-law to his side through gifts.
This might sound like a familiar tale of the Zimbabwe-West relations.
The West has since 2000 been telling everyone who has ears that Zimbabwe is not an issue to them when the opposite is true.
Have they not been telling us that their economic sanctions are inconsequential since they have been availing 'huge' humanitarian aid to Harare?
So why the consternation about President Emmerson Mnangagwa's visit to China when they claim we are nothing without them?
Medza is soon carried away by assurances that his Western links and his resultant 'knowledge of whitemen's secrets' (for they have told him that they are 'friends' as is the case with the trio of Chamisa, Biti and Ncube) will have everyone in this supposedly primitive, simple-minded community eating out of his hand.
Although he remains sceptical of some of the practices he witnesses, he realises that the villagers are more complex and intelligent than he imagined.
Villagers have been told of how each rural household will have an airport by the woefully out of sorts Chamisa.
He needs his own mission to Kala where he can learn that villagers cannot be taken for granted.
Zimbabwe too has just had its mission to Kala, through ED's visit to China, where they have learned that with good friends on your side, you can develop your economy and your people's livelihoods.
Our mission to Kala has been a resounding success and soon we shall witness the implementation of mega economic deals.
Sanctions Senators in town
It seems like ancient history by now, but for some time Zimbabwe tried, although with no success, to enjoy a mutually beneficial relationship with the West.
Perhaps it was only natural that we stuck with our old friends; friends who knew, who know and understand what real companionship is all about.
US Senators Jeff Flake and Chris Coons, authors of the recently proposed amendment to the Zimbabwe Democracy and Economic Recovery Act (ZDERA), were in the country this week.
But that is not the real story.
The story is, what informed their decision to come up with that amendment before assessing the situation on the ground?
As we have said in recent weeks, they were woefully out of touch with reality and drew their insipid amendment from the myopic Chamisa's PEACE document.
Now that they have had their own mission to Kala, we hope they will, in future, present their position from an informed point of view.
But then, this is the US we are talking about.
They see but never learn anything.
Activists' misplaced anger
We were not surprised by the misplaced anger of those who tried to tarnish ED's visit to China.
We will forgive them for being ignorant to the fact that diplomacy comes at a cost.
After all, these are the same people who have been lying on the figures that Chamisa has been attracting at his rallies without telling us that this is a coalition of seven political parties trying to outdo ZANU PF.
Let the President respond to those ill-informed experts.
The quotation below is drawn from his facebook page post on Friday last week:
"I have seen some comments here asking why these foreign trips are necessary at this time. Thank you for sharing your thoughts and I appreciate your opinions.
Let us remember where we were, and how we suffered as an isolated nation. In this new era Zimbabwe is open to the world, and governments, businesses and individuals all are looking to do business with us. The new Zimbabwe must embrace the international community in order to secure crucial foreign investment. These projects will create jobs, and foreign investment will inject crucial cash into our economy."
Our progress report this week points to another giant leap into a bright future.
CAPS Holdings has been snapped up by an Indian firm.
The Chirundu-Beitbridge Highway dualisation project has reached another level.
Next week we will report on more progress.
Let those with ears listen.