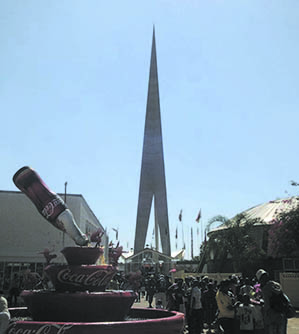 THE Zimbabwe International Trade Fair (ZITF) Company has launched an 'Exhibitor's Master-class', a highly interactive and information session targeted at individuals and companies; a first of its kind in Zimbabwe, a ZITF official said.
The 58th edition of the annual trade showcase runs between April 25 and 29 under the theme 'Harnessing Linkages for Industrial Development'.
ZITF marketing and public relations manager Stella Nkomo said the company was cognisant of the fact that exhibitors want value from their participation at this premier tradeshow, hence different strategies have been put in place.
"The company has launched the 'Exhibitor's Master-class', which is a first of its kind in Zimbabwe," said Nkomo
"It is a highly interactive and informative session targeted at individuals and companies wishing to make the most of their participation locally and internationally."
Nkomo said the Exhibitor's Master-class seeks to equip exhibitors with strategies on how to participate successfully at any exhibition around the world with tangible results.
"The objective of this Master-class is to make the latest and best exhibiting knowledge available to every exhibitor at the right time in the trade show execution cycle so that all exhibitors can experience the incredible results from effective exhibiting," she said.
"This programme will therefore address issues such as effective before, during and after-show marketing, selecting and training the right people to man your stand and practical aspects of exhibition participation."
The training would be facilitated by the region's renowned exhibitions strategists such as Joy Donovan from Expo Expertise and Patrick Cronning from Expo Guys, both from SA.
Donovan has over 43 years of experience in exhibition planning and training.
She has organised more than 200 events and trained approximately 8 000 exhibitors while Cronning, a specialist in exhibition and event infrastructure design and supply, has more than 20 years' extensive experience in the southern African and international markets.
Other issues to be addressed include designing and executing an effective lead retrieval and conversion strategy to ensure that leads made at the show are followed up and converted to actual sales, utilising social and other new media such as event app, to boost exhibition strategy.
So far ZITF has sold 80 percent of exhibition space as preparations for this year's edition of the premier trade showcase gather momentum.
"Preparations for the 58th edition of the annual ZITF are progressing well, and projections are that we will have a fruitful show," said Nkomo.
"To date, over 37 500 square metres have been reserved, which represents close to 80 percent of space available for sale."
She said the multi-sectoral event will provide a principal forum for networking and key opportunities to further propel exponential growth for Zimbabwe's economy.
Nkomo said efforts to engage the international community were proving to be rewarding as enquiries were coming in from as far as Europe and Asia.
"Our network of international sales agents continues to work with us to attract participants from more markets," she said.
So far, 13 countries have confirmed their participation and these include Botswana, China, Ethiopia, Germany, Iran, Japan, Kenya, Malawi, Mozambique, Namibia, South Africa, Tanzania and Turkey.
They also have provisional bookings from Indonesia, India and United Arab Emirates.
Last year, total bookings were at 45 683 square metres, which was 96 percent of space available for sale and the fair saw 401 direct exhibitors who include 34 foreign direct exhibitors participating.
Expectations are high that this year's showcase will position local industry players to clinch major deals and expand their markets.
To maximise networking and engagement among participants during ZITF 2017, Nkomo said ZITF Company has scheduled a number of concurrent activities.
Some of the key events include the International Business Conference on April 26, which is organised in conjuction with the National Economic Consultative Forum (NECF) which will set the tone on how to leverage global linkages and partnerships.
There will be a Charity Golf Challenge on April 27 where participants will get an opportunity to mix and mingle, mixing business with leisure.
The ZITF 2017 official opening ceremony will take place on April 28 while the Bulawayo Agriculture show will run concurrently with the ZITF from April 25 to 29.
The business exhibition runs concurrently with sector-specific expos that include PakPrint (the packaging and printing industry exhibition), Ultim8 Home (the home improvement expo), Scholastica (the education and careers expo) and Asambeni Africa expo.
ZITF is one of the largest intra-regional trade fairs south of the Sahara.