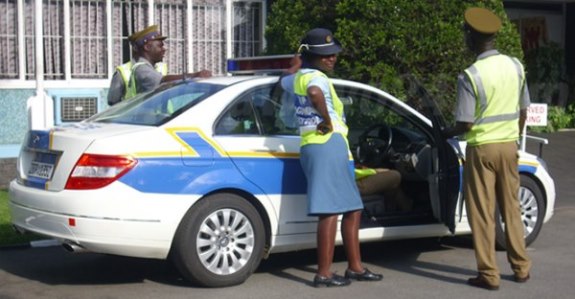 EDITOR – I WRITE this letter as a concerned citizen.
I live in Harare and I am in the Central Business District almost every day.
I write this letter hoping the Zimbabwe Republic Police (ZRP) will take note.
The mshika-shika menace in town has gotten out of hand and so has the commuter omnibus nuisance.
I am genuinely worried because the above mentioned are now a real danger to ordinary people on the streets.
I was at corner Robert Mugabe and Julius Nyerere Way recently.
It was a horrific experience, with commuter omnibuses practically blocking the entire intersection, completely disregarding the laws of the land pertaining traffic.
I have never seen such lawlessness.
It was so frustrating.
But something struck me in all this confusion – Where was ZRP?
Harare Central Police Station is not even 400 metres from corner Robert Mugabe and Julius Nyerere Way, but there was not even one police officer to deal with the lawlessness prevailing.
Could it be that ZRP is up to something we do not know?
Surely there must be an explanation for this.
Is ZRP being bribed by these unruly elements in order to turn a blind eye to all this chaos?
Mshika-shikas and commuter omnibuses cannot just be left to run amok.
Look at what happened to Joslin Gomba from Girls High School.
Look at other cases of innocent people being run over by these careless thugs, not drivers.
ZRP, you cannot just sit and watch.
If you are getting bribes from these unruly people, then you are not only destroying ZRP, but the country too.
Yes times are hard, but we say no to corruption and if ZRP is going to be corrupt at the expense of the citizens they are supposed to protect, then heads must roll.
Remember life is precious.
Bitter and concerned
Harare