By Tawanda Chenana
WE, in the village, are very much abreast with both local and international news; we too do have all the modern gadgets and connectivity.
And we are all baffled with the 'silence' on the mass shootings in the US.
"The shooting in Oakland marks the third mass shooting in California in just three days after a gunman shot dead 11 victims at a ballroom dance studio in Monterey Park and a farm worker allegedly killed seven co-workers in Half Moon Bay near San Francisco," reported the UK newspaper, Independent.
Zimbabweans have, in the last two decades, been bombarded by nasty, uncalled for, unnecessary lectures on the 'shocking' condition of the Government and State of Zimbabwe.
These lectures have relentlessly painted our nation in terrible and frightening colours.
The Zimbabwe Government, the security services, liberation war veterans and the entire country's leadership has been maligned left, right and centre.
Britain and the US have always sought to dictate how Harare runs its affairs; have even provided slash funds to NGOs to help them spread the message that there is chaos in our country.
But strangely, there is silence when citizens in their countries are mowed down in acts of violence that defy logic.
On a daily basis, in the US, innocent lives are being lost — evidence of failure of the authorities to stem violence, especially against the so-called minority groups.
These 'superpowers' cannot solve the problems in their own States but want to lead others.
They claim to be the most civilised race on earth but they are the very people who brought about not one but two world wars.
They have brought about all the major problems that are currently bedevilling the world.
How can they care so much for other people when they are failing to take care of their own.
Their use of technology, advanced weaponry and machinery have led to environmental degradation as well as socio-economic exploitation of Third World countries (as they call us).
This so-called civilised race is the same that brought chaos, disorder and immorality to Africa and bombed Japan in 1945 (Hiroshima and Nagasaki); which effects are still felt up to now.
All this leaves one to wonder how a normal 'civilised' people can commit such evil deeds against fellow mankind and still claim to be champions of human rights?
The West is simply full of hypocrites who do the exact opposite of what they preach.
They are indeed a strange people psychologically suffering from cognitive dissonance; to them principles do not mean anything; they are never honest and cannot be trusted.
Our NGOs are silent, the most vocal ones; they remain mum, their master can do no evil.
Interestingly, a few years back, a broad umbrella group of American human rights and civil rights groups filed a joint submission to the UN, calling for the US to hold itself to the same international standards of human rights compliance as it does other nations.
In one of the statements made by a member of this umbrella group, Meena Jagannath, of the Community Justice Project, highlighted that: "The government wants to say 'compared to Somalia, we're great. But at the end of the day, even the US cannot comply with its obligations under human rights treatise."
The UN then called on federal officials to demonstrate compliance by examining the discriminatory impact of policies, like 'stop and frisk', a practice implemented by the New York Police Department mainly on black men.
And nothing today has changed.
The US continues to engage in social injustice by condoning racial profiling, not fighting gun violence, looking the other way when young black children are gunned down in the streets by white supremacists and trigger happy cops.
Surprisingly, the traditional Human Rights groups seem not to pay much attention to America when it comes to compiling their annual Human Rights Country reports.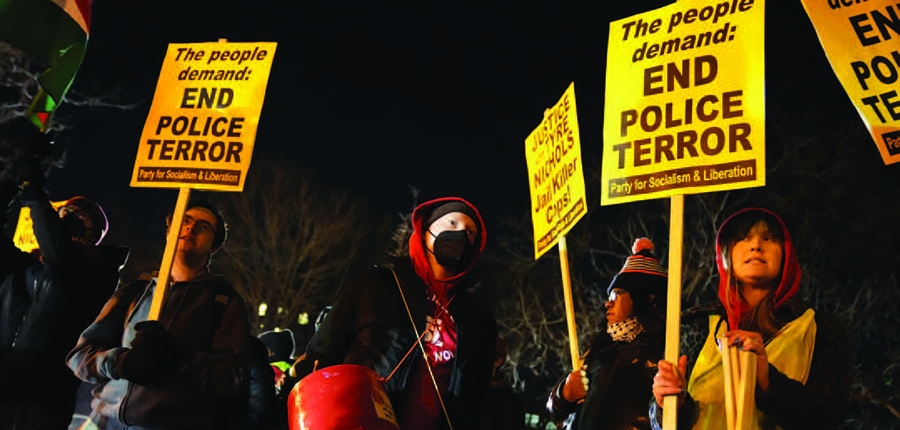 It has become a trend for these groups to start off their reports on America with lines that read: "Recognising the positive steps that the US has made towards the achievement of human rights …."
Honestly, with its gross violation of Human Rights, failure to protect human rights defenders within its borders (it actually persecutes them) and failure to take effective measures to address violations of human rights, can America preach about human rights?
Interestingly, the US brands countries like Russia and China 'tyrants' and human rights violators and their lackeys believe it, yet open violation of human rights is being perpetrated by Uncle Sam in his own front yard.
We can teach the Americans one or two things about the sanctity of human life — we in the village.