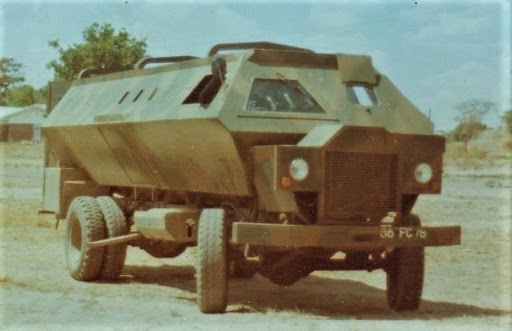 By Cde Hope Mukairirwa
IT was on a Wednesday, early morning in mid-January 1979, when word spread that Rhodesian soldiers had parked their Puma truck at Inyagui Primary School, Dzvete Village, in Goromonzi North District.
My village, Dzvete, is in Chikwaka Communal Lands, under Chief Chikwaka.
The village is approximately 100km north-east of Harare and located between Shamva Town and Murehwa Centre.
I was 14 years old then and in Grade Seven at Inyagui Primary School.
I remember very well I was wearing my school uniform – maroon shirt and a pair of short.
My father, Peter Mukairirwa, was the then headmaster at Inyagui Primary School and had been sold out for providing logistics to ZANLA cadres.
The truth is Dzvete Village was a corridor for vanamukoma (comrades) as they moved from Mutoko, Uzumba and Murehwa into Musana area.
The village is strategically located at the confluence of Inyagui River which separates Chikwaka and Musana Communal area in the west.
After seeing the Puma truck at the school, people began to move out of the village going north-east, where there were sugarcane fields, in order to hide.
While we sought refuge in the sugarcane fields, the soldiers monitored our movements using binoculars.
Within a few minutes, we saw a helicopter coming to the place where we had hidden.
It was a terrifying experience when the helicopter hovered above us.
The rotor blades of the chopper could fan enough air to open up our cover, leaving us exposed.
The Shona-speaking black soldiers shouted at us through a loud hailer: "Budai munzimbe takuonai, mukasabuda tokupfurai!"
In our hundreds — men, women and children — we moved out and were instructed to assemble at an open space.
The Rhodesian soldiers had already identified my father whom they wanted and were kicking him and assaulting him with the butt of an FN rifle.
My father lay helplessly on the ground.
One white soldier jumped from the chopper, fired his rifle into the ground in an attempt to frighten him to disclose the whereabouts of vanamukoma.
It was so disturbing to see my father being beaten like that. Although I was wearing my school uniform, the soldiers beat me up saying I looked like a guerilla.
I was thrown into the Puma truck to join my father.
As the truck drove out of the village and the helicopter having gone, one villager, (name withheld) was seen by the soldiers entering his grass-thatched toilet to hide.
The truck got to the toilet and one Rhodesian soldier put a match to the thatched toilet.
The man survived by entering a pit full of human waste.
Their intention was to burn him alive.
We travelled from Chikwaka to the Rhodesian's concentration camp along Shamva Road called Susman, via Musiiwa Shopping Centre.
The camp is close to a farm popularly known as Chabwino and is signposted on the left side of Shamva Road as Enterprise Country Club, where the white farmers used to play golf at the time.
We spent two weeks at the camp and I saw dead bodies of villagers in plastic bags.
They had been killed in Chikwaka or Musana communal areas after being labelled 'terrorists'.
The bodies were buried in mass graves at the camp.
The task was given to my father and other adults.
Still at the camp, one soldier said to me: "You are a schoolboy and are too young to be witnessing this (burials).
"We mistook you for a terrorist."
They then gave me the nickname, 'schoolboy' and instructed me to accompany them to play golf and I carried their bags.
For two weeks, I was their caddy.
For two weeks, we stayed at the camp before we were all released.
However, I will never forget that horrific episode.