By Abraham Mabvurira
IN its simplest terms, patriotism may be described as the love of one's country and, therefore, any acts that threaten the safety, security, peace and sovereignty of one's country is considered unpatriotic. 
Today, Zimbabwe is grappling with various challenges which threaten the very existence and future of Zimbabwe in the form of foreign-sponsored opposition parties, particularly CCC under Nelson Chamisa who is hellbent on causing destabilisation, division, disunity, violence and chaos in the land of our ancestors. 
Apart from that, our beloved nation is also facing the challenges of drug and substance abuse among the youth who are the very future and bloodline of Zimbabwe.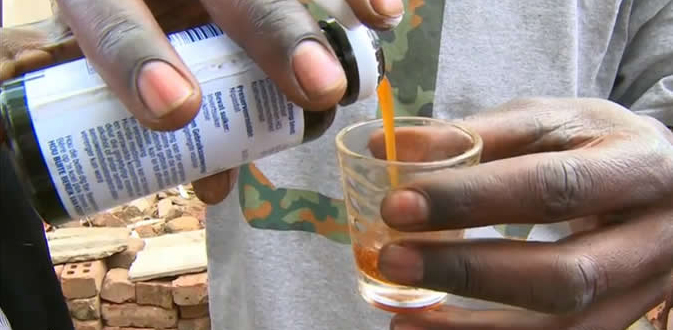 This disturbing development has come to the attention of various stakeholders who are now making concerted efforts to curb this worrisome problem. 
As such, our people need to understand that drug and substance abuse is not for patriots, but for those who wish to see future Zimbabwe being inherited and populated by foreigners after the owners of Zimbabwe succumb to drug and substance abuse. 
Similarly, citizens of Zimbabwe should know that those who foment hatred, chaos, violence and divisions in this great country are no lovers of Zimbabwe but are merely conduits for regime change who are serving to promote the interests of the US and her Western allies. 
Accordingly, those who love Zimbabwe will shun everything that threaten the security and future of Zimbabwe.
Those who wish to see a united Zimbabwe turning into an upper-middle income society will certainly desist from perpetuating violence, unnecessary divisions, toxic politics and corruption which threaten the prosperity and future of Zimbabwe. 
Equally, those who desire to see a safe and securely protected Zimbabwe that is populated by strong men and women who are capable of defending the land of their ancestors when need arises will never sit down and watch 'our men being turned into women' under the guise of human rights. 
Debauchery and moral decadence is totally un-African. 
These are American practices that are imposed on Africans to the detriment of our future, hence we should never allow the enemy to infiltrate the strong pillars of our culture in the name of human rights and democracy.  Therefore, promoting gay rights and anything that is totally against our African tradition and values is tantamount to allowing a deadly and destructive weapon to be used against us without taking any defensive action. 
Throughout the history of imperialism, the conquerors have always applied the tactics of expunging a people's traditional values and culture first before they completely subdue and conquer their victims. 
As such, African countries should remain firm and resolute in resisting anything that threatens their traditional values and culture so that the future of Africa will remain bright and clear. 
For it has become apparently clear that democracy and human rights had become a novel weapon being employed by the enemy to shake and destroy the strong foundations of Africa. 
In this case, Uncle Sam and allies are abusing the word 'democracy' to weaken nations and divide its people along political lines so that it becomes easy for them to advance and effect regime change throughout sovereign nations around the world. 
Now that the world has awakened to the truth, our people will never again allow them to be deceived by Uncle Sam's hypocrisy. 
We shall remain vigilant in protecting and preserving our sovereignty and independence through continuously exposing every wicked move and deadly tools that America uses to subdue nations. 
And in Zimbabwe, we shall strongly fight and win the battle against drug and substance abuse so that our youth remain strong, vigilant and focused to detect and resist Uncle Sam's dirty machinations. 
Tirelessly, we shall continue to decolonise the minds of some in our midst so that our people will come to understand that only Zimbabweans are responsible for deciding their own destiny basing on the philosophy: Nyika inovakwa nevene vayo/Ilizwe lakhiwa ngabanikazi. 
With a sober and mentally liberated mind, we shall never fall victim to the US' imperialistic advances.