By Tawanda Chenana
WE, in the village, are excited by the days ahead of us, we see nothing but beauty.
And there is no confusion among us as to where we are heading.
Zimbabweans are an intelligent people and I dare say the finest breed of Africans, in terms of self-conceptualisation.
We are not inferior, have never felt inferior and we are not about to begin.
Creating an impression of a failed State, marred by violence and confusion, is the tactic the opposition has been forced to use by their Western handlers ahead of 2023 elections.
But not anymore.
That tactic will not work in the Second Republic.
Zimbabwe is set for phenomenal growth and those who have refused to partner us, are unhappy with our declaration of independence and refusal to revert back to being a colony again, will lose out.
We will not suffer because our erstwhile colonisers refuse to deal with us.
We are a nation with abundant resources while they have nothing, making them the ultimate losers — not us.
As a nation, we are not regressing, we are going forward.
Denigration and vilification will not put us down.
There are nations, equally big and powerful, that respect us as a people and these we will continue working with.
It has become clear the CCC have began implementing strategies foisted on them by the West.
The civil society, 'activists' and their backers are doomed to fail in their attempt to discredit Zimbabwe as the country is moving ahead and thriving.
We are a great people and that greatness has been greatly nurtured in the Second Republic.
Is it any wonder that wherever you go, where ever there is a Zimbabwean, he/she is in a position of leadership and influence.
President Emmerson Mnangagwa is a leader who is not only explaining but motivating, not only having people thinking but acting, not just triggering emotions but understanding as well.
We now fully appreciate who we are in the family of nations.
Back in the village, we have fully grasped where we are going and what we want as a people.
The message from the leadership has been direct and clear; it has not been one-sided but interactive, speaking to the needs of the masses.
We have received a message that is not inflammatory, preachy or divisive but seeks to have all of us contributing to nation building.
We are now accustomed to a message full of respect for the people, telling the truth in a non-condescending manner.
And others have the temerity to tell us they don't have structures because they fear infiltration.
What infiltration!
Can their project still not be infiltrated in whatever form the party is in.
Who would want to infiltrate that chaos.
Anyway we are not bothered, we continue to march ahead, led by a revolutionary Party seeking a better life for all.
Over the years, our former colonisers have benefitted a lot from our resources, which include minerals, land and the weather.
They have not given up their fight to regain control of our resources.
That is why there is this incessant pressure to bring about regime change in the country.
However, this has not affected the ZANU PF-led Government's determination to empower the black majority by creating opportunities for all.
The Second Republic is succeeding, much to the annoyance of naysayers — its work speaks for itself.
We are winning the battle over minerals, over land and the economy in general despite the persisting resistance.
That is why the sanctions remain in place but they will not derail us.
We are all excited, the leadership is imagining and building an exciting country for the 21st Century
Whereas some preach cloudy change that no-one understands, ZANU PF has ushered in hope, opportunity and transformation.
Zimbabweans will be whistling ZANU PF's tune right to the ballot box because they are singing a beautiful song.
Whereas ZANU PF's message is a fire warming its house, this particular opposition is burning its own to the ground and has itself to blame.
The Second Republic has not been in the business of pledges and promises but mission and commitment.
The leadership of the Second Republic has demonstrated that they mean what they say and say what they mean via personal commitment.
In the past, the excitable opposition promised people heaven on earth, that loads of cash would be availed to rebuild the country, which never happened during the era of the inclusive Government.
Our mining sector is recording growth; urban youths are defying poverty by embracing agro-businesses.
So many good things are happening.
The Chevrons, our senior men's cricket team, have given us something to smile about, so have our boxers and we now have our own satellite in space.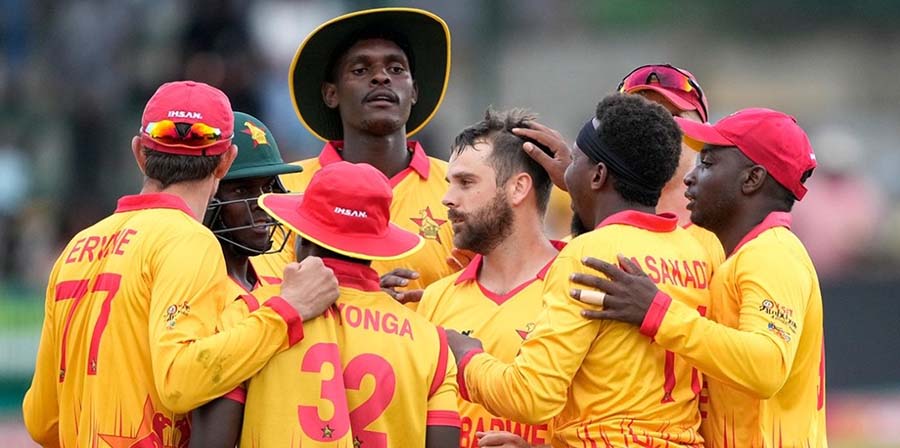 I can go on and on with regards to the positives in our country, so much that is good is happening in our motherland.
Our destiny is in our hands and we carry that message in 2023 and beyond.