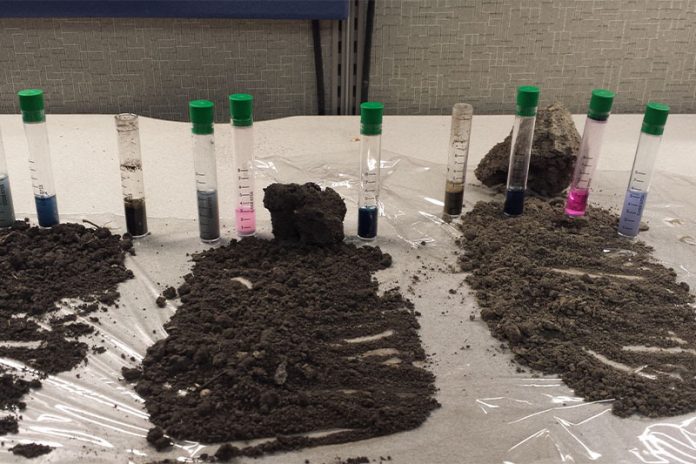 By Elton Ziki
WHEN it comes to soil testing, examining the phosphorus, potassium and fertiliser levels will give farmers an insight into how to handle crops.
Soil testing will provide information as to what soil conditions are forming, such as soil ph, optimal density and the right amount of nutrients enabling farmers to start planting.
Early and continued weeding
Weeds are not just the enemy of our front lawns and golf courses, they also compromise many a farmland.
Weeds are invasive and siphon nutrients away from the crops. Weeds always need to be dealt with as early and often as possible. Scouting your fields gives the opportunity to see if any weeds are cropping up and putting a stop to them before the problem gets out of hand.
There are chemicals known as herbicides that farmers can adopt after fully understanding the implications involved.
Quality seed varieties
Having quality seeds is the basis for increasing crop yields. Whether you are looking into increasing your crop yields or maximising overall agricultural productivity, farmers need to consider the strength of the seeds being planted.
Hybrid seeds grow faster, stronger and with greater efficiency, hence it is key to successful growth of crops.
Varieties selection of improved heat tolerant varieties allows the plant to maintain yields at higher temperatures.
Heat tolerant varieties can undoubtedly increase crop yields.
Increased research into plant breeding, which takes into account the unique soil types of Africa, is a major requirement going forward, particularly for Zimbabwe.
Yield-enhancing inputs
Increasing access to improved seeds and planting materials as well as fertilisers is critical to increasing productivity and closing yield gaps.
The use of fertilisers is particularly important for realising the genetic potential of improved planting materials.
This is one of the key reasons for the low yields of staple food crops in sub-Saharan Africa where the use of these inputs by smallholder farmers is low.
It is important that access to both inputs be developed simultaneously.
This is, indeed, the reason behind the success of the Green Revolution in Asia and other countries in the 1970s and 1980s. (Pinstrup-Andersen & Hazell, 1985)
There is consensus among agricultural experts that the high-quality seed of improved varieties is considered the basic input for increasing agricultural output and achieving self-sufficiency in food production.
The effectiveness of other inputs like fertilisers, pesticides and irrigation depends largely on the use of quality seeds.
Research in many countries has clearly demonstrated the value of using quality seeds, with yield increases of more than 15-20 percent under farmers' management conditions. (Ambika et al., 2014)
The ICT component
Farmers must make better use of information technology through farm management software.
ICTs help farmers to take complete control over farming activities while aiding farmers to analyse usage of inputs and expenses. This allows farmers to identify weak points and make necessary improvements.
Farmers will see first improvements in farming productivity immediately.
The Green Revolution benefitted most regions of the world, particularly East Asia and the Pacific where cereal yields quadrupled between 1960 and 1990.
Technologies that allow farmers to best understand their soil, what kind of nutrients they may be lacking and when to plant seeds have positively affected outcomes.
To put it simply, planting has benefitted from the introduction of science and technology in agriculture.
Information technology can support better crop productivity, fertiliser and pesticide selection as well as usage.
ICTs also improve land and water management.
It provides access to weather forecasts and connects farmers to sources of credit and markets.
Simply giving farmer's information about crop prices in different markets has increased their bargaining power.
Mobile crop information services can boost incomes by 10-30 percent.
The goal is to improve national and household-level food security by reducing rural poverty in an economically and environmentally sustainable manner through crop productivity enhancement and diversification using a value chain approach as enunciated in the National Development Strategy 1 (NDS1).
By investing in rural infrastructure, such as irrigation, rural feeder roads and market facilities, the improvement of production assets such as land and livestock breeds, the provision of production and agro-processing equipment, planting materials, brood stocks and capacity building of smallholder farmers (the majority of them women and youth) to adopt improved technologies is vital.
Improved market access, regulations and governance
Improving rural infrastructure, such as roads, is crucial to raising productivity through reductions in transportation costs and the loss of perishable produce.
Farmers should consider improved agro-processing equipment and on-farm storage technologies, resulting in a reduction of post-harvest losses.
Metal grain silos, groundnut milling machines, grinding machines, grain threshers, rice milling machines as well as grain milling machines assist in the preservation and processing of farm produce, cutting on harvest and post-harvest losses.
That is why the manufacturing and value addition component is vital.
Benefits of minimising harvest and post-harvest losses to the farmer include viability and profitability of running a farm as a business model that has favourable returns translating into overall profit, guaranteed market and value for produce as well as a fulfilling venture with meaningful and worthwhile returns on investment.
There is opportunity and potential for growth and diversification to agro-processing and value addition on the farm, thereby benefitting local communities through employment and retail ventures.
Crop yields can be as complex as they are important for our farms. Learning how to increase agricultural productivity should always be a farmer's priority.
There are multiple techniques to help farmers improve crop yields year after year.
These tips will provide farmers with a strong start so that they are able to put them into practice and start maximising crop yields on our farms going forward.
Therefore, preservation of a farmer's increased harvest/goho/isivhuno helps in the attainment of overall national food security in line with the NDS1 (2021-2025) and Vision 2030.