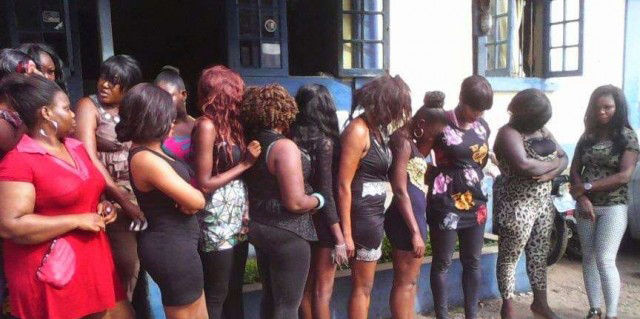 THERE is nothing called a 'Small House'; it is a harlot hidden from sight because the liason is unconscionable.
The children born from such a scandalous liaison will never be at peace.
They will always live in the shadows, seeing their father only furtively; neither side of the family acknowledges them, so who are they?
It is most painful.
There is always fear of being discovered by the actual wife and family while the male threatens to cut support if anyone blows the whistle.
And if they are inadvertently discovered, an ugly, nasty fight may ensue accompanied by so much shame for the children when the news spills over.
Where shall they hide, the shame is unimaginable!
If the father neglects them, what recourse do they have except a costly legal battle perhaps, which most probably they cannot afford.
It is not normal for a child to be born so secretly.
It is a crime against the children.
It's not normal for a child to be hurt so deeply.
It is too cruel to the children to have to live that way.
These children are not known anywhere, they are marooned on a very hostile island.
They have no status on the father's side, while being rejected on the mother's.
The stigma is heavy and deeply painful.
The best that society can do is to stamp out this immorality (small houses) and save young innocent souls from the living hell they are born into.
In fact, society, instead of condemning these children born out of wedlock as 'magora', should treat them with special care and love to heal the hurt of being so disrespectfully born.
Society should not make them bear the burden of the errant male and female who brought them into the world. Everything should be done to make them feel special, because they are innocent.
In fact, society should pay this terrible debt instead of exacerbating the situation.
Society should rescue these children from stigma and accept them and eschew visiting the sins of the parents on them.
When children grow up, they need to be proud of their origins.
They do not need to feel ashamed and out of place.
When a child is born to a prostitute who stands on street corners or lurks in beerhalls or some other unsavoury places, what does this mean to the child?
Can this ever mean something normal to the child?
As the mother brings a different male home each night, is it not worse than death to the child?
It is a crime, against children, of unfathomable depths.
Those who advocate sex workers should be left to roam the streets of the land, the beerhalls and such like, that they should continue to desecrate the land, do not spare a single thought for the children who are born into this sepsis of commercial prostitution.
Who wipes the tears these children shed from deep in their souls when they see themselves condemned to living death right from conception; when they see themselves locked into this jail with no hope of escape.
How is it possible to go on when she who bears you sleeps with a different man each night and even as you are developing in her womb?
How insulting it is to the soul, to the spirit, for this to go on as you are still preparing to be born — what injury, what sorrow, what despair?
What will this do to the psyche of the child, and is it possible to mitigate the harmful effects to the child's psyche?
How will the child break out of this, what hope is there? What kind of an environment to grow up in, what socialisation, what condemnation!
Those who promote prostitutes in the land, who hire lawyers to protect them from being punished for this crime against the soul of the land, against its conscience, are committing a crime against humanity because what then happens to children these prostitutes bear is totally unconscionable; thus those who protect prostitutes and insist that they should prosper are the worst child haters.
Some children are abused by the very men who prostitute themselves with their mothers and sooner rather than later, they are initiated into the crime of prostitution.
It is a heinous crime against these children.
Whichever way you look at it, children pay heavily when they are brought into this world through scandalous liaisons.
Their lives are distorted right from the start and their chances of living normal lives are severely compromised.
Let us bring children into the world the right way.
Let us save children.