By Tawanda Chenana
WE, in the village, believe in not just taking responsibility for everything we do but also ensuring that we are of service to one another.
We are almost to the half-mark of the year and reports for various entities of how the first quarter panned out have already been published.
And for most, it has been a good first-quarter with more gains and growth anticipated in the future. 
It is no secret that success can only be achieved when people take greater accountability and ownership of processes which we have rightly done in the Second Republic.
Have you been of service, in your individual capacity? 
What have you done to move even just an inch of your country forward?
How have you been of service to the motherland?
What have you contributed, even in a tiny manner, to ensure that our nation grows?
Is service about doing great things?
It is definitely not, it is about doing what we can, with great love.
It is not the magnitude of our actions but the amount of love that is put into them that matters, that makes a difference.
As a nation, we are growing but will grow much faster if we all play our part and not make it fashionable to blame others and circumstances for hardships and setbacks.
You and I have a job to do and must do it with all our hearts, with passion and zeal.
By evading responsibility, we will not prosper as a nation.
We cannot afford to stop being of service for well-done is better than well-said.
Our focus should always be on how we can improve our communities, championing causes bigger than us, greater than the individual, each and every one of us doing our best  to make things right.
It is no lie but a fact that small acts, multiplied by millions of people, will transform our country at a much faster rate.
Zimbabwe, without a shadow of doubt, as evidenced by what has already been achieved, is headed towards greatness and self-sufficiency.
We have attained, and are in the process of attaining, things a sanctioned and shackled nation should not have been able to achieve — we have gone against the odds and prevailed.
All that is required of us is to render more and better service even more than is expected of us.
Again I repeat, service doesn't have to be big and grandiose for it to be meaningful and make a difference.
In the last half decade, we have revamped and transformed the fortunes of our country, taken our ship out of the rocks and into the water.
The colonial regime rightly noted that the greatest threat to the Rhodesian dream of immortality was a united black people of this country and those that supported our struggle for independence.
Efforts were made, and continue to be made, to divide us; to cast aspersions on our able leaders who are capable visionaries, championing the rights of the masses, propagating what is good for the masses.
As rightly put by Chairman Herbert Wiltshire Pfumaindini Herbert Chitepo, we did not seek cosmetic reforms and changes but a complete revolution. 
We sought and fought for a complete turning of the wheel that would scrap exclusive white and Western privilege. 
And it is still the same thing that Zimbabweans want today, in every sphere. 
Zimbabwe is a country wanting more than the crumbs from the West but a Zimbabwean economy sustained by a thriving, not destitute indigene.
What we want in Zimbabwe, what we are fighting for — and achieving — is a complete black ownership of the economy serving as the mainstay of all the other fundamental human rights and freedoms that do not denigrate, but restore our values and dignity as a people. 
It has been said, rightfully, that freedom of choice is sustainable only if one has the economic power to pursue those choices. 
'Democracy' without economic empowerment of the majority is an unsustainable illusion we do not care for. 
The Shona idiom: "Musakanganwe zvanezuro nehope," sternly warns of the tragic implications of forgetting our past. 
Everyday we move forward, being of service to our nation, fully cognisant of where we are coming from and going.
All our planning and service, in the short and long-term, is driven by the mantra: Nyika inovakwa navene vayo.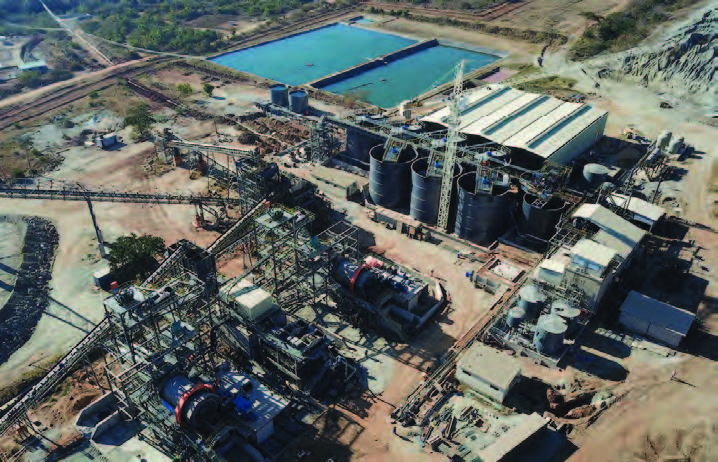 We are not going to waste time tichitsvaga ipwa kumhunga nekuti we have been there before. 
Hakuna!
Every citizen must march in sync to the development agenda; we cannot afford to fold our hands and wait for others to do the work.
Zimbabwe needs you and me — it needs all of us.
Zimbabwe is destined for growth and it will develop in leaps and bounds.
Prophets of doom may prophesy but this will not make their prophecies any truer — they will not come to fruition.