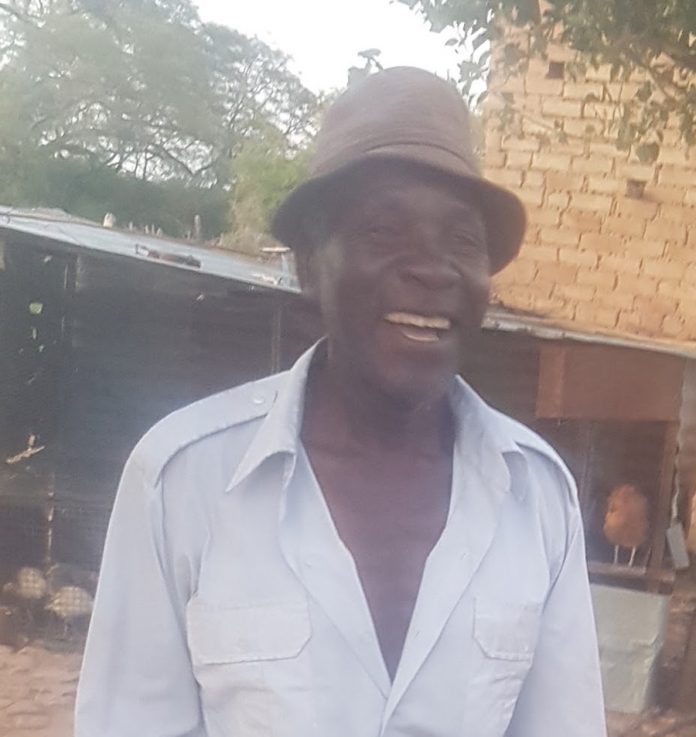 The story of Cde Wilton Mutepfe, aka Cde Bvisai Vadzvanyiriri
LIFE at Lee Tea Estate in Nyazura where I worked was miserable.
I was forced to work at a young age due to financial constraints.
My goal was to further my education.
I was 15 years old in 1974 when I left my home village, Mutepfe, under the jurisdiction of Chief Nyashanu in Buhera to join Lee Tea Estate, where I worked on the tea fields.
It was slavery indeed.
Lee, the farm owner popularly known as 'Kamuchacha', gave us a torrid time.
He was a slave driver.
He would wake us up at 3am to go to the fields and we would break for breakfast at 9am.
The breakfast was porridge and we would go to classes for only two hours, (10 am to 12 midday).
We would have lunch at 1pm before going back to the fields and work till sunset.
This was our daily schedule.
Mozambique's Independence Day (June 25 1975) is a day that changed my thinking towards the whiteman.
I was convinced that only the gun could break the Rhodesian's unbearable yoke of colonialism.
My attitude towards Lee became radical because of the gruesome way he treated us.
I was thoroughly beaten several times in front of other students.
I'm certain he wanted to break my spirit and instill fear on my peers.
It was in December 1976 when I was expelled after I tried to lead a failed demonstration against little wages and poor food.
All students were summoned to the assembly point where I was stripped before being beaten to an inch of consciousness.
I was expelled the following day when I gained consciousness because I was labelled a bad apple.
That expulsion marked the end of my education.
My father gave me a warm reception when I arrived home and he was proud of my defiance of the whiteman who was oppressing us, taking advantage of our ages and poor financial backgrounds.
To my delight, ZANLA freedom fighters arrived the following day for the first time in our area.
Since my father was the headman, vanamukoma (freedom fighters) arrived at our homestead and introduced themselves to my father.
Among the freedom fighters were Cde Chamuka Inyama, Cde Ronnie Sikamanga, Cde John Ngapasare and Cde Donald Manyange.
My eagerness to join the liberation struggle was enhanced by the political orientation given to my father by Cde Chamuka Inyama who was responsible for the commissariat.
I then started working as a war collaborator.
I worked together with Start Marume, Chiropa Simango, and Erestina Bhera, among others.
Cde Chamuka Inyama and Cde Donald Manyange were impressed by my attitude and works hence they encouraged me to go to Mozambique for military training.
I left for Mozambique with other war collaborators, Jezzy Gusvi and Moses Zingori.
We went via Chimanimani then crossed through Mutsvangwa Village which borders Chimanimani and Mozambique.
After crossing the border, we were intercepted by FRELIMO soldiers who took us to Chikwepete Base after thorough interrogation.
This was after the Chimoio and Nyadzonia attacks hence I received my military training at that base.
The training lasted three months.
I was deployed to ZANLA's Manica Province and operated in Musikavanhu Sector which was commanded by Cde Wisdom Tichatonga.
I will live to celebrate our victorious attack on Rhodies and Ndabaningi Sithole's forces at Munwe Mountain in Buhera.
In December 1978, word of the abuse of girls by Rhodesian forces and 'maskuz apo' came to us while we were at our base on Gwahungwe Mountain which is in Zikumva area under Headman Mushumba.
'Maskuz apo' would disguise themselves as freedom fighters then lure girls to their base in Munwe Mountain before taking turns to rape them.
Reconnaissance was carried out thoroughly for two days before we attacked.
On this attack, I was with Cde Hebert Shungu, Cde Ronnie Sikamanga, Cde Donald Manyange and Cde Gibson Gumbo, among others.
Cde Manyange was our detachment commander and he manned a recoilless 82mm gun which was our biggest killing machine.
Since it was in December, there was a lot of vegetation which provided good cover.
We left our base at dawn and walked to our target before sunrise.
We took our positions and waited for the best shot which was to be fired by Cde Manyange.
The best shot was fired at around 6am and we relentlessly fired on our target.
We caught them by surprise and they never got the chance to return fire.
There were a lot of screams on the mountain as we intensified our fire.
We fired for a while before our commander gave orders to stop.
We then rushed to our gathering point which was about 15km from our target.
Indeed, we were delighted later that day when we saw three helicopters ferrying their dead from that mountain.
This is the surprise attack that liberated Buhera.
Compiled by Emergencey Mwale-Kamtande.