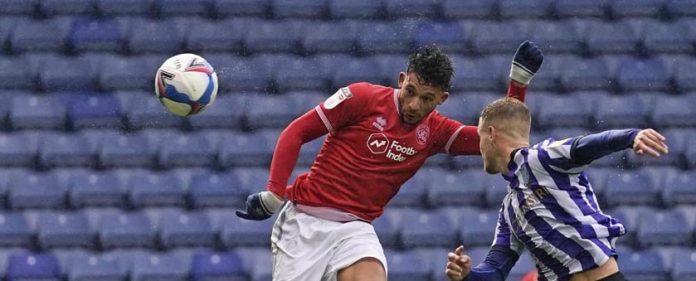 By Anesu Chakanetsa
DEAR Macauley Bonne.
Football is a beautiful game not a soapie series where a script writer always tries to get people curious all the time.
The Zimbabwe football fraternity is tired of 'Next on Macauley Bonne's Warriors call-up'.
Senior men's national team gaffer, Norman Mapeza and technical director Wellington Mpandare had high hopes that you were going to receive the call-up this time but alas, your manager, your team and yourself decided to brew another interesting statement.
How diplomatic it is!
"You are being advised that Macauley Bonne can't make it this time around and the reasons are as follows: Mr Bonne has a medical exemption stating that he should not play football in conditions of high temperature.
Given the current temperatures in South Africa at this time, it is not advisable for Mr Bonne to make the trip," club secretary Stuart Hayton wrote to Mupandare.
Well, even the likes of David Livingstone, Cecil John Rhodes and so on left the extreme cold weathers of England to enjoy the African sun.
Millions of so-called rich Europeans come to Africa on their holidays to enjoy the African sun.
Even Lionel Messi, Cristiano Ronaldo and Ronaldinho once came to Africa to play the beautiful game, sometimes in soaring temperatures.
What is that hidden medical condition Bonne?
And who is Bonne?
According to Wikipedia: Macauley Miles Bonne (born October 26 1995) is a professional footballer who plays as a forward for Ipswich Town, on loan from Championship club Queens Park Rangers and the Zimbabwe National Team.
Bonne progressed through the Colchester United Academy, having previously spent six years with hometown club Ipswich Town between the age of eight and 14, with a brief spell at Norwich City separating the two.
He made his professional debut for Colchester in 2013, and scored his first professional goal on his 18th birthday in a match against Peterborough United.
He went on loan to Lincoln City during September and October 2016 and Woking during January and February 2017.
He joined Leyton Orient in July 2017.
After scoring 45 goals in the two seasons he played at Leyton Orient, he signed for Charlton Athletic for £200 000.
He then moved to Queens Park Rangers for an undisclosed fee early in the 2020/21 season.
Bonne has represented Zimbabwe in two matches at Under 23 levels."
Thanks Wikipedia.
Bonne, you have had an illustrious career on the England low tiers of English football leagues.
And getting calls from your fellow countrymen should mean something special.
Zimbabwe needs its son back home to save it from the current crisis.
It needs its son to score goals, and I tell you, it's also beneficial to you.
The young Sadio Mane, at 16, after crossing the Senegalese border like what most Senegalese have been doing since years of 'assimilation,' never lost his roots.
The French asked for his services and he opted for his national team, same as another Senegalese Edourd Mendy, the current best goalkeeper in the English Premier League.
Now Senegal is one of the best football squads, despite most players are based in France.
Well, I know you wanted to play for England, like Wilfried Zaha of Ivory Coast, but it did not happen.
Zimbabwe needs you.
Africa is not shy to ask for its sons and daughters back home like what happened in Liberia and Sierra Leone, though the continent is still waiting for Jamaican Rastafarians of the 'Back to Africa Movement'.
Zaha was given the chance to represent Ivory Coast although he has played for England.
Brendan Galloway has done the same and, with time, he will get along with others and help strengthen Zimbabwe's defence.
Jordan Zemura has done the same, and Gary Southgate's home table is about to break because the latter decided to play for his dear country.
Tendai Darikwa has done the same.
Well if it is about Zimbabwe Football Association, ZIFA, do not worry, its African football.
There are some players who have played under difficult conditions, but, with time, they are now proud of what they did.
At one time, Cameroon legend Samuel Eto'o refused to come to play for the national team, like you always do, but he was blasted by another legendary Ronaldinho, when they were still together at Barcelona.
He played for Cameroon and is still the country's all-time top goal scorer.
He holds the same statistics at AFCON.
Talking about Cameroon, do you still remember what happened in 2017 when Cameroon lifted the AFCON trophy?
Striker Eric Maxime Choupo-Moting opted to stay with his German club Schalke 04.
Weeks earlier, Liverpool's Joel Matip and six others declined to play at the tournament in Gabon.
The others were Andre Onana (Ajax Amsterdam,) Guy Roland Ndy Assembe (Nancy), Allan Nyom (West-Bromwich-Albion), Maxime Poundje (Girondins-Bordeaux), Andre-Frank Zambo Anguissa (Olympique-Marseille) and Ibrahim Amadou (Lille).
Coach Hugo Broos, in a statement reacting to the players' action, said: "These players have put personal interest above those of the national team and the federation reserves the right to take action against the players in accordance with FIFA regulation."
FIFA did nothing, and Cameroon went on to win the AFCON with the little Fabrice Ondoa, Muhammed Aboubakar, Christian Bassogog and so on.
Matip, Onana and others lost the chance to lift a major tournament in their lifetime.
Do you want that to happen to you?
There are consequences to being stubborn.
In the 2008 AFCON final, Egypt vs Algeria, Hassan Shehatta, the then Pharoahs coach, decided to pull out a star, Mido, and introduced Amr Zaky.
Mido refused to shake hands with both Zaky and Shehatta and called the latter a donkey.
Zaky scored the winner in extra time and got Egypt the win.
The coach had made a good move and Mido, too, inevitably celebrated the win.
When your nation needs you, it really needs you Bonne.
You are a Zimbabwean first!
Thank you.