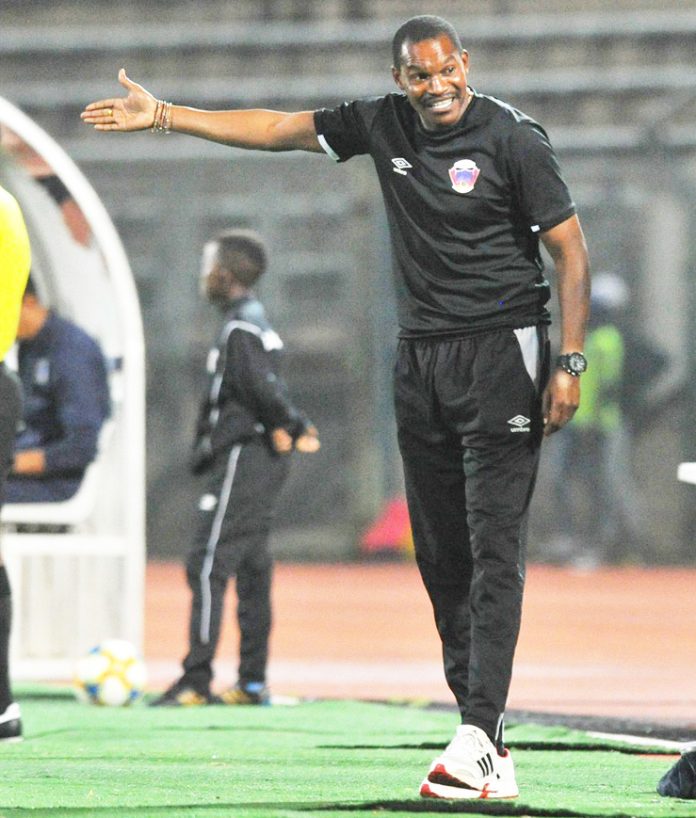 By Anesu Chakanetsa
FROM Mary-Anne Musonda to Knowledge Musona;… well that remains to be seen next week Tuesday when the Warriors play Ghana in the capital in the second leg of a double header.
What happened on Tuesday was historic, but not really trending, especially on Social Media where people get to discuss many issues including sport.
Musonda, scored a century in her debut One Day International (ODI) and led the national women's cricket team, Lady Chevrons, to a four wicket win against Ireland.
She has joined the likes of Andy Flower and Hamilton Masakadza in the 'hall of fame' of Zimbabwe's cricket of scoring a century during a debut either in a Test match or in an ODI.
Has she created a winning atmosphere for Zimbabwean sport that has been punched back and forth?
The Mighty Warriors failed to qualify for the second round of the Women's COSAFA Cup held in South Africa.
Their male counterparts failed to do it back in June, in a tournament that has been Zimbabwe's best cup of tea, until now.
Team Zimbabwe failed to scoop any medal during the Tokyo 2020 Olympics that were held from July to August 2021.
The basketball team failed to qualify for Afrobasket 2021 that was held in Rwanda in August.
And Zdrasko Logarusic, a foreign coach, threw the Warriors into an all time low, winning a single game in 14 matches.
The Zimbabwe sporting fraternity seems not to just have hit rock bottom but has started drilling the rock.
But a woman, yes women power, Musonda might be the flame to rekindle winning ways.
On Saturday October 9, the Warriors of Zimbabwe face a Ghana that is still fuming over their painful humiliation by South Africa when Evidence Magkopa scored the winning goal for Bafana during their first leg held in South Africa.
The Black Stars saw this defeat as a stumbling block towards their World Cup qualification.
No country in Africa wants to qualify for another World Cup than Ghana.
They still have fond memories of what happened in 2010 South Africa World Cup when Luis Suarez's 'golden hand' denied an African team into the continent's first-ever semi final.
He said no, we cannot be defeated by Black Stars.
When African gods and their people were still fuming over Suarez's betrayal of Africa, Asamoah Gyan rushed to fly the ball over the woodwork. It was double trouble and tragedy for Ghana.
Now they have a double header against the Warriors of Zimbabwe, in Accra at Cape Coast Stadium (a very new and up to standard stadium) and in Harare at National Sports Stadium.
And they know that they are playing Zimbabwe so they have hired a coach Milovan Rajenav and called their best contigent.
Notable names include Thomas Partey, who plays for Arsenal, Andre Ayew, Al Sadd, Daniel Amartey, Leicester City, Muhammad Kudus, Ajax Amsterdam and so on.
Zimbabwe in turn has quite a strong squad with some editions being made from the team that drew and lost to South Africa and Ethiopia respectively.
The England based contingent will be gracing the match, something refreshing for Mapeza.
Marvelous Nakamba (Aston Villa), Jordan Zemura (Bournemouth), Tendai Darikwa (Wigan Atheletic), Admiral Muskwe and Brendan Galloway are all around this time because Football Association of England this time around allowed players who are fully vaccinated to take part in their respective national team matches.
Last time, the FA created much controversy by not allowing players from countries in so-called Corona Virus Red Zone areas to play for their national teams.
Khama Billiat will not take part in the first leg because he accumulated yellow card bookings in the last two matches, but trained with the team from Wednesday in Ghana. Tino Kadewere has not yet fully recovered from an injury he got during the Ethiopia match.
Warriors interim coach, Norman Mapeza, who is using a consultative approach with his players, by allowing players to play in their preferred positions, faces a huge task of rallying the boys to victory.
Mapeza has already been given a bite of the cherry when Zimbabwe played Liberia in 2017, in an 2019 AFCON qualifier.
Zimbabwe played carpet football and Musona got Zimbabwe's first hat-trick in ten years.
Mapeza brought the likes of Musona, Billiat, Willard Katsande to fame in 2011.
Now he has the chance to prove himself.
The last time the two giants, Ghana and Zimbabwe played a competitive match was in AFCON 2006, where the Warriors suddenly switched on its winning machine in the last group game.
Cephas Chimedza and Benjani Mwaruwari were the heroes, upsetting a Ghana side that was confident of getting a victory.
That Ghana team went on to shine in Germany 2006 World Cup, only to be kicked out of the tournament by the mighty Brazil in the round of 16.
They had beaten Czech Republic (which was number 2 in World rankings at the time), and USA to qualify from the group stage.
But felling giants is also in Warriors' genes when need arises.
In 2019 AFCON qualifiers, the Warriors, needing points to boost their campaign, went to Democratic Republic of Congo.
And when the whole world thought they would not win, in a packed June 30 Stadium, Ronald Pfumbidzai and Knowledge Musona scored two important goals and secured 3 points for Zimbabwe.
Now, the Warriors have only managed a single point in two games, and the dream of a World Cup seems beyond their reach.
Will Mapeza be the biblical Prophet Ezekiel who will instruct the dry bones in the valley to rise again?
Zimbabwe has been a COSAFA king, and have qualified for AFCON five times.
If Zimbabwe beats Ghana in the upcoming double header, surely the hopes of a debut World Cup in Quatar next year will be revived.