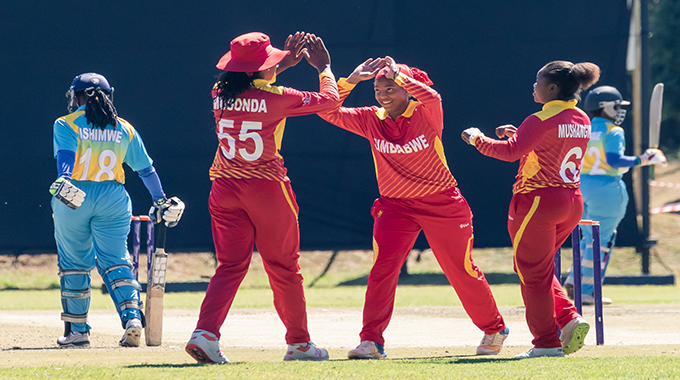 By Anesu Chakanetsa
FOR the past two years, there has been a lot of activity in sport, not on the field of play, but on the tables, on facebook, on Twitter and in the courts.
The fun in sport has been steadily eroded by a lot of talk that has not yielded any positive result.
And it continues seemingly with no end in sight.
The ICC world cup qualifiers debacle
On Tuesday morning, the International Cricket Council (ICC) cancelled the Women's Cricket World Cup qualifiers that were being held in the beautiful land of Zimbabwe. The Senior Women's National Cricket team, the Lady Chevrons, had suffered defeat in their first match against Afghanistan, with a narrow win against minnows US.
The ICC cancelled the tournament on the grounds that several Southern African nations had been put on the COVID-19 red list again.
The new threatening omicron variant was not only detected by Botswana, followed by South African scientists but in the Netherlands as well.
And with the scientists spreading the news, the US, the UK and other countries implemented measures to curb the spread of the disease.
This call was viewed as discriminatory by Southern African countries due to the fact that the new variant had been detected in Belgium and other European countries before.
Africa's crime was that they spread the news earlier.
The cricket qualifiers in Zimbabwe were being held under strict COVID-19 protocols.
And it's apparent that the safest place to play and finish the tournament was in Zimbabwe.
So, the ICC has announced that those who are going to grace the World Cup next year are the top ranked countries, while countries, like Thailand, that showed much promise will miss out.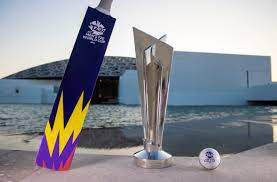 SRC versus ZIFA.
This political showdown continues, and on Saturday FIFA held a meeting with the Sports Recreational Commission to find a way forward.
According to the meeting, the ZIFA leadership remains suspended.
ZIFA said they are in full support of negotiations but they keep on approaching their lawyers.
Zimbabwe's football has been deteriorating under the watch of several ZIFA presidents who have come and gone, with Felton Kamambo apparently the worst of them all.
There has been no junior, women, Division One, Two, Three, Four football for the past two years.
COVID-19 might have been the reason for lack of activity but the Government of Zimbabwe is an approachable one.
Some football associations convinced their governments to allow them to play sport under strict COVID-19 protocols, but ZIFA never bothered as it is in shambles and could not guarantee the safety of players.
The current Board is also being accused of transgressions emanating from 2019, during the insipid AFCON 2019.
There were allegations of match-fixing and lack of funding for the players.
Of late, the association is being accused of breaching COVID-19 protocols as well as sexual harassment of women players and officials.
Seven of the Under-17 players who were going take part in COSAFA 2021 failed their age tests.
As it seems, SRC will continue pressing on ZIFA's suspension.
Well, these matters are still sub-judice and might turn against the writer one day.
A tale of bullied minds
Lionel Messi was presented with yet another France Football Ballon D'or gong on Monday night. This development sparked debate even all over Zimbabwe, as if this gathering had been done in one of the country's hotels.
Some argued that it was just an honorary gong, while others said this was ultimately unfair. And yet others argued that Messi had done well during the Copa America tournament held in June this year.
And news that Ralph Rangnick has been appointed Manchester United's interim coach after the sacking of Ole has stirred a lot of debate among local English Premier League supporters.
If one is to ask line-ups of at least four EPL teams, most locals will not stammer and even have the knack of naming all technical staff at the team.
Sadly, many do not know much about local teams.
For instance, most people do not know about the death of Ronald Mudimu, the veteran Triangle goalkeeper who had not been feeling well for weeks after suffering a stroke.
People know much about Kun Aguero's heart problem but do not know of what is taking place locally.
The National Sports Policy
Some schools have better sports policies than others hence get so much recognition.
Tanaka Chidhobha and Bill Antonio of Dynamos would not have been discovered if they attended schools with poor sports policies at all.
Some schools make sure they play every sport, every term and hence are strong and dominate others every time.
Up to now, Zimbabwe does not have a National Sport Policy (NSP); the set of rules, tenets and policies that govern Zimbabwe Sport.
This is despite the fact that Zimbabweans are talented in many sporting disciplines but, of late, have been found wanting.
South Africa, for instance, sets targets on teams and individuals they want to send to the Olympics and set the target of medals they want to win.
The reason Ghana was first to land in Zimbabwe from Ghana is because they have put in place efficient transportation logistics of their sports people for major tournaments.
They touched down at Robert Mugabe International Airport in time for preparations, hence they got good results. The Warriors were still figuring out how to get home when the Ghanaians had settled in Zimbabwe.
A good NSP touches the grassroots and does not discriminate against anyone talented in sport.
It is time we become serious about our sporting fraternity.
After all, its a billion-dollar industry.