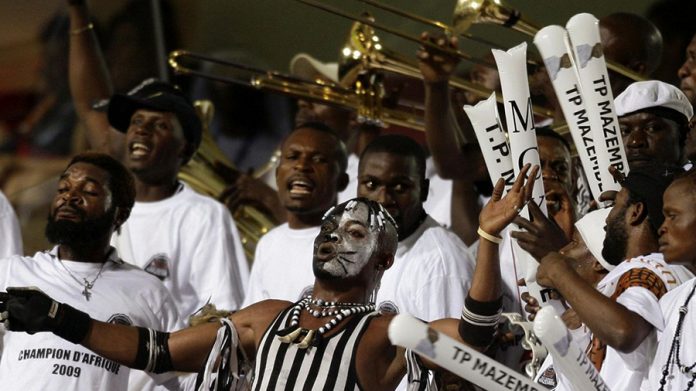 By Anesu Chakanetsa
SOMETIMES when football teams go out for away matches they always face the 12th-man (home supporters) challenge, especially with the easing of COVID-19 gathering regulations.
According to statistics, from time immemorial, it is always difficult for teams to win away matches, but recent changes in the beautiful game have proved otherwise.
Some teams are even winning away matches more than home matches.
But there are some teams that do not want to face humiliation at home come what may.
When they fail on the football pitch, they use other means of frustration.
Last month, Senegal FA and fans were under scrutiny for using lasers on Egyptian players during a tight World Cup qualifier encounter.
Several lasers were aimed at Mohamed Salah's face by spectators at the Stade Leopold Sedar Senghor.
After a 1-0 first-leg win, Egypt conceded a goal in the fourth minute with the two sides deadlocked all the way through to a penalty shootout.
Throughout the match, the partisan home crowd was seen shining lasers onto the field, with those pointers out in full force for the penalty kicks.
Dozens of lasers could be seen on Salah's face before he missed from the spot, with Egypt eventually losing 3-1 in the shoot-out to miss out on the World Cup.
As the Liverpool forward left the pitch, he was again being targeted as security had to escort him down the tunnel, while protecting him from the missiles that were raining down from the stands.
With these shenanigans, Egypt missed the chance to qualify for the World Cup.
Recently, South African side Orlando Pirates suffered the same fate when they faced Simba SC Stars of Tanzania at Benjamin Mukapa Stadium.
The Buccaneers (Orlando Pirates) lost 0-1.
The use of lasers is meant to affect the eyesight of players on the pitch and is mostly done by fans.
This method of frustration is not new though.
In 2013, former South African Sports Minister Fikile Mbalula condemned Al Ahly fans' tactics of disrupting the Pirates players with laser beams.
Minister Mbalula was complaining on the grounds that Senzo Meyiwa was being targeted by Al Ahly fans with laser beams.
North and West African teams are very notorious for using frustration tactics that will always give them an advantage.
In 2008, Dynamos Football Club went to the city of Garoua, Cameroon, to play Cotton Sport.
Besides being frustrated by the baking sun, there were all sorts of misdemeanors including military helicopters flying past the stadium, instilling fear in Dynamos players.
In 2016, CAPS United suffered the same fate when they played Esperance of Tunisia.
Esperance supporters used firecrackers to intimidate CAPS players as well as smoke to blur their vision.
Upon hearing this, CAF, then led by Issa Hayatou, ignored this.
Some of the dirty tactics are not only pitch-motivated but begin from the newspapers.
Using COVID-19 regulation rules advantages, Simba SC faked COVID-19 positivity of some FC Platinum players last year during the preliminary stages of the CAF Champions league.
FC Platinum went on to lose the second leg held in Tanzania.
Memory Mucherahohwa reiterates in his writings that at one time when they were in Cameroon, some ladies of the night were sent to their hotel rooms to disturb their peace.
Some teams, like TP Mazembe, are on record for sending mobs of rogue supporters to hotel rooms to disturb visiting teams. Back in the field of play, ball boys can also be used as a tool to frustrate opponents.
When the home team is winning, the authorities may send ball boys away to fritter away some of the precious seconds in the match.
Players, like Eden Hazard of Chelsea, were once charged for beating a ball boy who had delayed with the ball.
This frustrating tactic has also become popular with African teams.
The most popular frustrating method in Africa, however, is the use of charms (juju) in football.
During the AFCON 2021, held in January 2022, Malawi became notorious for the use of juju to frustrate opponents.
Some fans were caught on camera performing rituals that really seemed to work on the field of play.
There are softer methods of frustration in football though, like showboating, which they call 'super diski' in South Africa.
This is when players pass around the ball performing non-basic skills.
Tapiwa Kapini, for instance, was known for his eccentric moves at Highlanders and even when playing for the Warriors.
Indeed, there are many dirty tactics that players and supporters implement in order to win matches, but doesn't this tarnish this world's most beautiful game?