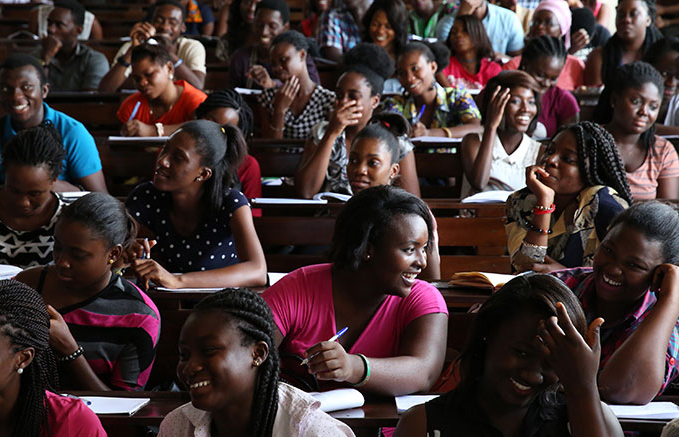 LAST week, Finance and Economic Development Minister Professor Mthuli Ncube presented a
ZWL$927,3 billion National Budget for 2022.
Premised on the National Development Strategy 1 (NDS1) which hinged on agricultural capitalisation, mining and infrastructure development, the 2022 budget has a strong bias towards meeting health and educational needs.
The budget which has been described as people oriented, is expected to steer the country towards achieving the goals of Vision 2030.
To ensure the health needs of the people are prioritised, the Health and Child Care Ministry is to be allocated ZWL$117,7 billion, representing 14,9 percent of the national budget.
This is part of efforts by Government to meet the Abuja Declaration target of allocating 15 percent of the national budget to the health services sector.
"Mr Speaker Sir, despite the current efforts towards revitalisation of our health sector, it is apparent that gaps still exist in the health delivery system attributed to shortage of medicines, shortage of critical infrastructure and equipment, roll out of the COVID-19 vaccination programme etc," said Prof Ncube.
"Therefore, priority in 2022 will be on rehabilitation, upgrading and construction of healthcare infrastructure, including provision of medical equipment, ambulances and operational vehicles.
Further, Government will increase fund for medical consumables, hiring of additional medical personnel and reviewing salaries and wages.
Consequently, the 2022 National Budget has allocated ZWL$117,7 billion to the Ministry of Health and Child Care, which represents 14,9 percent of the Budget."
In the budget, Prof Ncube proposed to widen the tax free threshold on personal income from ZWL$10 000 to ZWL$25 000 in order to provide relief to taxpayers and also boost aggregate demand for goods and services.
He said the bonus tax free threshold has also been proposed to be raised from ZWL$25 000 to ZWL$100 000.
"I propose to adjust the tax free threshold from ZWL$10 000 to ZWL$25 000 and also adjust the tax bands to end at ZWL$500 000, above which a marginal tax rate of 40 percent will apply, with effect from January 1 2022," said Prof Ncube.
"I, further, propose to review the tax free threshold on income accruing in foreign currency from US$70 to US$100 with effect from January 1 2022.
Other foreign currency tax bands remain unchanged.
I also propose to review the local currency tax-free bonus threshold from ZWL 25 000 to ZWL$100 000 and the foreign currency tax free bonus threshold from US$320 to US$700, with effect from November 1 2021."
The 2022 National Budget projected a 2022 economic growth of 5,5 percent, revenues of
ZWL$850 billion, spending at ZWL$927,3billion and duty-free importation of capital equipment subject to certain conditions.
Other notable projections include a 7,8 GDP forecast for this year, ZWL$340 billion set for civil service wages next year and excise duty for cigarettes being reviewed to 25 percent.
Prof Ncube highlighted Government would assume the RBZ legacy debt while duty has been suspended for powdered milk and motor vehicle imports by the tourism industry.
In the budget, Primary and Secondary Education Ministry was allocated ZWL$11,6 billion in order to meet the demand for education services which have been growing over the years but has not been matched with infrastructure development and the necessary human capital.
"To implement the Ministry's priority projects, an amount of ZWL$11,6 billion is being allocated to the Ministry of Primary and Secondary Education under the 2022 National Budget," said Prof Ncube.
An amount of ZWL$5,7 billion will be allocated to Higher and Tertiary Education, Science and Technology Development Ministry as Government steps up efforts to assist interventions under institutions of higher learning.
Prof Ncube said the thrust in the agricultural sector was to surpass the 2021 production levels through implementation of the key tenets of the Agriculture Recovery Plan.
As such, an allocation of
ZWL$124 billion is proposed to go to the Lands, Agriculture, Water, Climate and Rural Resettlement Ministry under the 2022 Budget.
He said this would be targeted towards grain production; horticulture; business advisory and extension services; agriculture research and colleges; animal disease prevention and control; agricultural engineering and mechanisation; water and sanitation; irrigation development and rural development.
"Based on the current agriculture financing model, Government will finance the Productive Social Protection Scheme for crop and livestock (support towards vulnerable households) while banks will fund the private sector through the National Enhanced Agriculture Productivity Scheme (NEAPS), with Government providing guarantees where necessary," said Prof Ncube.