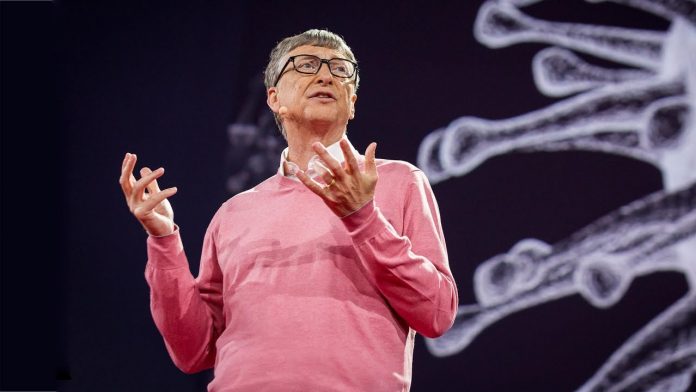 By Patience Rusare
AS the COVID-19 pandemic continues to wreak havoc around the world, the only hope for ending the pandemic has been the vaccines being rolled out.
And Africa has not been left out.
In December last year, Guinea ordered 55 doses of the Russian Sputnik jab, which they administered to some government officials.
Seychelles became the first African country to start inoculating its population on January 10, using the Chinese Sinopharm vaccine.
Other countries such as Kenya, South Africa, Morocco and Egypt have opted for a different strategy – negotiating with pharmaceutical companies for clinical trials on their soil.
Morocco will get priority access to 10 million doses in exchange for its participation in Stage three trials of the China's Sinopharm vaccine.
The kingdom hopes to start its vaccination campaign by early February.
And on Wednesday last week, AU Chair and SA President Cyril Ramaphosa announced that the African Vaccine Acquisition Task Team has secured a provisional 270 million COVID-19 vaccine doses for African countries.
"As a result of our own efforts, we have so far secured a commitment of a provisional amount of 270 million vaccines from three major suppliers: Pfizer, AstraZeneca (through Serum Institute of India) and Johnson & Johnson," Ramaphosa, said in a statement.
He said all 270 million doses would be made available this year, with at least 50 million available for the crucial period of April to June 2021.
John Nkengasong, head of the Africa Centres for Disease Control and Prevention (Africa CDC), told a virtual news conference that vaccinations are not likely to begin in Africa until mid-2021.
He estimated, in an article published by the science journal Nature, that it could even take until October to secure the total 1,5 billion vaccine doses needed to reach 60 percent of the continent's 1,3 billion people, two doses of the vaccine are required for full protection from the coronavirus.
The cost would be between US$7-US$10 billion.
Getting adequate vaccine supplies is not the only challenge African countries face.
The Pfizer-BioNTech and Moderna jabs use advanced technology based on RNA and require storage at -70 and -20 degrees respectively.
That makes their distribution and storage a logistical nightmare, especially in countries with tropical climates or isolated regions.
"We've been to places where the last mile of the transportation happens on the back of a motorbike," Frederik Kristensen, deputy head of the Oslo-based Coalition for Epidemic Preparedness Innovations, told AFP in December.
The Oxford-AstraZeneca jab, by contrast, can be stored in normal refrigerated conditions for at least six months.
Its doses are also much cheaper, ranging between US$2 and US$3 per injection, compared to at least US$25 for the other two.
However, there has been a lot of conspiracy theories and myths on these COVID-19 vaccines, which has made many people wonder if they are safe and effective?
Are the vaccines safe?
About 29 people died in Norway within days of receiving their first dose of the Pfizer COVID-19 vaccine, with 13 of those deaths — all nursing home patients — apparently related to the side effects of the shots.
"The vaccine produced by Pfizer and BioNTech was the only one available in Norway until Friday, and all deaths are thus linked to this vaccine," the Norwegian Medicines Agency said in a written response to Bloomberg.
In Germany, 10 people died soon after getting inoculated against the novel coronavirus disease.
The deceased were aged between 79 to 93 years.
Germany's Paul Ehrlich Institute also reported six anaphylaxis cases.
Anaphylaxis is a severe, life-threatening allergic reaction.
Typical anaphylaxis symptoms include a skin rash, nausea, vomiting, difficulty in breathing and, potentially, even shock.
"So far, including 51 severe ones, there have been 325 cases of side-effects allegedly related to the vaccine," noted the Institute.
However, both countries state that those results are within expectations and correspond to the US vaccination statistics.
According to a report released by US' CDC, there were 21 cases of anaphylaxis out of 1 893 360 people who had received first doses of the Pfizer-BioNTech COVID-19 vaccine.
"Any medication or healthcare products can cause allergic reactions," explained Kimberly Blumenthal MD MSc Quality and Safety officer for Allergy at Massachusetts General Hospital.
"So far, we do not see a large risk of severe allergic reactions. It is about 1-2 in 100 000 injections.There is a similar risk of severe reactions to contrast agent that we use every day for CT scans and cardiac catheterizations and other procedures."
Pandemic for profit?
The main conspiracy theory about the vaccine is that Microsoft co-founder and philanthropist Bill Gates is going to use the vaccine to control the world.
A Facebook post said: "Isn't it amazing that Bill Gates Owns the Patent for Coronavirus and owns the vaccine. He is also a partner n [sic] the Lab in Wuhan China."
In addition, some claim Gates developed the vaccine as a way to control the general population, either through microchip tracking or nanotransducers in people's brains
Gates, who has announced that his US$40 billion-foundation will shift its 'total attention' to fighting COVID-19, has been accused of a range of misdeeds — from scheming to profit off a vaccine to creating the virus itself.
These claims started after comments made by Gates from the Bill and Melinda Gates Foundation about a digital certificate of vaccine records.
In the interview, Gates said: "Eventually we will have some digital certificates which would be used to show who'd recovered, been tested and ultimately who received a vaccine."
The Bill and Melinda Gates Foundation says: "The reference to 'digital certificates' relates to efforts to create an open-source digital platform with the goal of expanding access to safe, home-based testing."
And a White House petition demanding the billionaire's foundation be investigated for "…medical malpractice and crimes against humanity…" amassed half-a-million signatures in three weeks.
Conspiracy theories involving Gates actually have a much longer history.
Accusations that he has sinister plans to control or experiment on the public under the guise of medical charity date back at least a decade, including to an obscure and different political fight in Ghana.
In 2010, a former staffer with a government health initiative in Ghana made a shocking claim: a project partially funded by the Gates Foundation had tested the contraceptive Depo-Provera on unsuspecting villagers in the remote region of Navrongo, as part of an illicit 'population experiment'.
The woman making the charge was the Ghanaian-born, US-educated communications officer for another Gates-funded initiative by the Ghanaian Government and Columbia University to use mobile phones to improve health care access for rural women and children.
The Depo-Provera story caused a national scandal.
Although it was denounced by Ghanaian health professionals and traditional leaders as libelous — the Navrongo project hadn't tested any medications — so many death threats were directed at the project that some staff had to be evacuated across the Burkina Faso border.
The Rebecca Project has long since faded into oblivion.
But the current attacks on Gates and his foundation carry the same themes to a massive global audience.
Does the vaccine alter DNA?
There also have been claims that the vaccine will alter the DNA.
A Facebook post claims: "The new vaccine for COVID-19… will literally alter your DNA. It will wrap itself into your system.
You will essentially become a genetically modified human being."
Another user also posted: "Any vaccine that needs to be shipped and stored at -80 degrees isn't a vaccine. It's a transfection agent, kept alive so it can infect your cells and transfer genetic material. Don't let them fool you. This is genetic manipulation of humans on a massive scale. Shut it down."
Again, these claims emerged after a video attributed to Gates boasting about how his 'incredible' COVID-19 vaccine – which 'has to go to seven billion people' and containing something new – 'instructions in the code' – will change people's DNA.
This, however, is not the case, according to experts at America's Centre for Disease Control and Prevention (CDC).
The Pfizer/BioNTech vaccine and the Moderna/NIH vaccine utilise a new type of technology called messenger RNA (mRNA).
The mRNA directs the body to build an immune response to a specific infection.
"For starters, the mRNA from the vaccine never enters the nucleus of the cell, which is where our DNA are kept. This means the mRNA does not affect or interact with our DNA in any way," the CDC states.
Currently, there are no licensed mRNA vaccines in the US, and the newness of them has generated suspicion among some.
"What's more, after the cells use the instructions the mRNA delivers — in the case of the COVID-19 vaccines, the instructions are to build the coronavirus' signature spike protein so the body can develop an immune response should it ever encounter the real deal down the road — they destroy the mRNA."
Some claim the vaccine is more likely to kill more than COVID-19.
"Are they really telling us that all 7,800,000,000 people in world need to be vaccinated for a 'virus' that does NOT kill 99.99 percent of us ??That would be totally ridiculous. Reactions to the vaccine would kill more than the 'virus'. What is the real reason they want us all injected?"
An Ipsos poll published in November found that 46 percent of French adults said they would refuse to receive a COVID-19 vaccine.
Such antipathy towards vaccines prompted the government to roll out vaccines slowly – engendering an outcry from experts who lambasted a 'fiasco' as France lags far behind its neighbours Britain and Germany.
However, some have dismissed these theories highlighting a serious problem of 'infodemic'.
In February 2020, the World Health Organization announced an 'infodemic' — a deluge of both accurate and inaccurate health information — that accompanied the global pandemic of COVID-19 as a major challenge to effective health communication.
A September 2020 study by Harvard Kennedy School concluded that most of the conspiracy theories on the vaccines are baseless.
"Among the unreliable topics, we identified 5 topics on conspiracy theories, 3 based on rumors and insinuation, and 1 promoting scam cures. These conspiracy theory topics featured secret plots that connected powerful individuals and institutions to intentional harm. Some of these theories have already been widely covered in the mainstream media (example: 'Bioweapon') others were less widely circulated (example: 'Engineered DNA')."
What is clear is that Africa must really know and understand what it is going to be getting, from a scientific perspective.
Africa has no shortage of scientists who can study these vaccines and avail verdicts that are based on more than assumption and speculation.
With recent histories of genocides of people of colour by rich and powerful nations, the peoples from so-called Third World countries have every reason to be worried and facts must allay these fears.
The pandemic is real, it is killing people indiscriminately and this is no time for condescending or arrogant behaviours from all parties concerned.