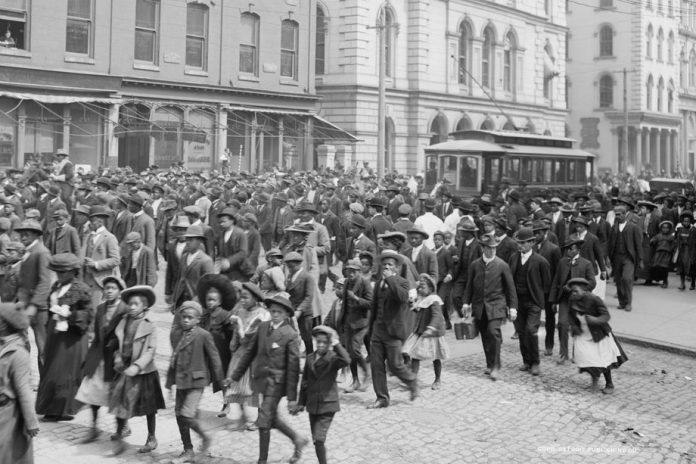 By Eunice Masunungure
JUNETEENTH, which marks June 19 1865, when a Union General arrived in Galveston, Texas, US, and informed slaves they were free, is sullied by racial injustices as signified by race-based attacks abroad and instanced in Group 'A' schools in Zimbabwe.
This was two months after the Civil War had ended and two-and-a-half years after President Abraham Lincoln had issued the Emancipation Proclamation,
It is always to do with the way blacks are seen and stereotyped or the perpetuation of slavery and colonialism.
Institutions that consider blacks as inferior to whites are still intact, even in post-colonial societies, and even so in Zimbabwe, 40 years after independence.
Racial injustices still persist, as exemplified by senseless killings of blacks abroad and colonised school institutions back home.
Commemoration of June 19 1865, which marked the end of slavery, has been celebrated over the years with prayer services and family gatherings but in 2020, the event was hyphenated by marches for racial justice under the auspices of 'Black Lives Matter'.
Thousands of demonstrators marched across New York's Brocklyn Bridge to Manhattan, on June 19, chanting the names of black men and women killed or murdered by police in recent years.
These blacks were stereotyped and killed senselessly, which renders insignificant the proclamation of an end to social injustices as signified on June 19 1865.
When President Donald Trump issued a statement commemorating Juneteenth, he underlined the tensions ravaging the US, showing that what the day intended has not been realised.
Protesters in Atlanta, where a police officer was charged with murder for shooting a black man in the back, marched on the Georgia State Capitol.
Many took to the streets of cities around the country to demand racial justice on a day laden with symbolism.
Juneteenth commemorates the end of slavery in the US.
Celebrations hyphenated by call that 'Black Lives Matter' reduce Juneteenth to mere mockery, especially when considering that the gathering in Washington, outside the Lincoln Memorial and near the White House or the thousands who marched in Chicago.
Said the Democratic presidential candidate Joe Bidden:
"Juneteenth reminded Americans that our country is capable of the worst violence and injustice but it also has an incredible capacity to be reborn anew."
A statement about historical June 19 sounds like a bid to get political mileage.
The juxtaposition of the date with the situation on the ground is ironic. Racial injustices are not consistent with the end of slavery proclamation.
Whites have been killing blacks abroad as climaxed with the May 25 killing of an unarmed blackman, George Floyd, by a white police officer, Derek Chauvin, who pinned his knee to Floyd's neck for more than eight minutes in Minnesota.
Back home, what has been happening in the so-called Group 'A' schools in Zimbabwe is appalling, thanks to the Black Lives Matter movement that has allowed opening of such social media sites.
Just like the traumatised descendants of the broken slaves in the US are stuck in a space where end of slavery must be celebrated and grim reality of constant killings, black students in Zimbabwe are stereotyped.
Zimbabwean students who attended private schools are creating social media pages to share some of the stories that the black community faced at these schools.
Negative stereotyping has been directed at black students, which inferred inferior intelligence.
One instance is of Peterhouse Book Day 2019 which was held on March 23.
The Peterhouse group argued: "We decided to change it up this year by introducing an Extreme Reading Challenge, where members of staff would encourage their students to read in unorthodox places."
However, the image captured by one Twitter user was of some underlying institutional black stereotyping culture.
To think that such is promoted by school staff is scandalous.
Tweets Tendai Matshika, a local resident: "Peterhouse post depicted African warriors as disruptive savages that are interrupting civilisation, i.e. the white boy peacefully reading."
Tweets also Steve Chikotsi, another Zimbabwean: "What I read from this image is: Black boys don't read. 1. Reading is a white thing. 2. Young black Zimbabwean boys in 2019 are involved in tribal wars with spears. 3. Blacks are faceless (besides their skin, their faces are unidentifiable unlike whites)."
Other institutions are Hellenic School, St Georges, St Michaels schools and Lomagundi College, among others.
People share experiences that show perpetuation of stereotypal images.
Institutional cultures in Group 'A' schools have come under scrutiny during this Black Lives Matter campaign.
Stereotypes are pervasive but they are accepted by societies (Taylor and Grundy 1996).
Tweeted Sir Ashton:
"Given our hurtful colonial past, that Peterhouse picture is in bad taste and I don't understand why anyone would defend it."
The question is: Who is doing it?
The mindset projected in white cultured institutions is that to be white is superior.
The institutions accept assumptions about inherent limitations of blacks.
That is why some have the guts to say talking about racial injustices in Group 'A' schools is to blow out of proportion very minute things!
How can racism be a minute thing?
For whites whose ancestry makes them complicit, there are feelings of guilt about a system that is incongruent with democracy.
Cloaked in a veil of silence for so long, social injustices must be exposed.
What was happening in schools all along may just be a tip of the iceberg.
However, Lomagundi College Principal, Dean Seeliger, issued a statement on facebook, calling for those with grievances to stop posting online.
He said it is inappropriate and that it does not promote values of the institution.
Food for thought!
"The choice of posting public, anonymous and derogatory messages against individuals is totally inappropriate and does nothing to promote our College values, which we work so hard to develop and maintain.
Infact, it does the opposite…"
One needs to consider that change starts with voicing.
What is required is a decolonisation of the minds of perpetrators who are claiming moral high ground and for those who have become so used to the system that they do not see anything wrong with it.