By Elizabeth Sitotombe
IN a dramatic twist to the CCC saga, Nelson Chamisa, leader of the embattled opposition party, is reportedly working on finally giving the boot to Tendai Biti, Fadzayi Mahere, Charlton Hwende and his other rivals at the vetting stage of the opaque candidate selection process.
Biti et al are part of a faction that has openly showed their disapproval of Chamisa and his leadership skills or lack thereof.
According to a highly a placed source in the opposition camp, on  Independence Day, Chamisa dispatched his loyalists, known as National Mugwazo cluster leaders, to superintendent the provincial vetting process.
Two people were dispatched per province.
These 'loyalists' had instructions to recommend those considered to be Chamisa's loyalists for another opaque national vetting process through a 10-member committee made up of relatively unknown people loyal to Chamisa.
Chamisa reportedly directed the so-called independent selection board to dislodge Hwende for allegedly abusing donor funds while Mahere will be disqualified over her unholy alliance with Western donors linked to Biti.
Now, Mahere's impending ouster comes as a surprise considering the affection between the two, but her propensity for control and authority could be what finally drove a wedge between the two.
Chamisa does not take kindly to any threats to his so-called 'cherished throne'.
It is said Biti's strong links to Western donors has always irked Chamisa and he is reportedly intending to use his loyalists to remove him.
Biti is part of a faction that controls the funds handed out by the West for regime change purposes — and flaunts it in Chamisa's face.
Chamisa, on the other hand, is said to rely heavily on funds from Zimbabweans living in the Diaspora.
The Damocle's sword is also said to be swinging over Joana Mamombe and Cecelia Chimbiri's heads who are being accused of leaking information to ZANU PF.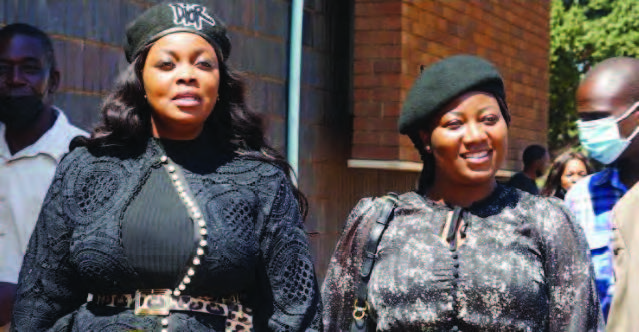 Chamisa's rift with the duo, that is notorious for staging abductions, reportedly widened when the two organised a soccer game with ZANU PF youths recently.
Former Harare Mayor Herbert Gomba will be axed over corruption allegations and his love for witchdoctors who often prophecy doom about Chamisa's future.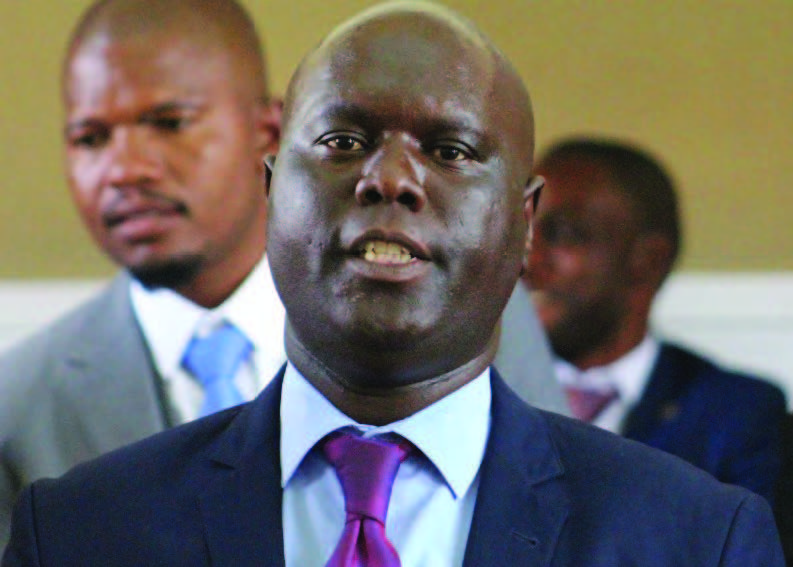 Gomba's witchdoctors are alleged to have prophesied that Chamisa will never become President.
That obviously did not go down well with Chamisa
Munyaradzi Kufahakutizwi will also be booted out over Harare City Council corruption allegations while Moses Manyengavana and Willias Madzimure will see their close ties to Biti become a liability.
Meanwhile, Chamisa is set to pardon his loyalists who include Gift Ostalos Siziba, Farai Chinobva, Washington Gaga, Jabulani Ndlovu and Darlington Madzonga after they received bribes from candidates.
But Chamisa himself can hardly account for the US$120 000 he received for his bulletproof vehicle. 
An apple doesn't fall far from the tree.
Chamisa saw that his agenda to impose candidates will not succeed without these loyalists' contribution.
Meanwhile, civic society is under fire from the US and the UK for letting Chamisa impose candidates of his choice. 
All this happened right under the noses of civil society leaders who were part of the elections committee on the day of the party's candidate selection process that was marred by violence and lack of order.
It was chaotic. 
There was no transparency and a few weeks later Chamisa is yet to announce the final list of CCC candidates.
Chamisa went even further and released a document where interested candidates were asked to provide details of their 'loyalty to the Creator'. 
Who is this creator that he spoke of? 
The bullies from the West have been trying, and failing dismally, to interfere in Zimbabwe's internal affairs by unashamedly attempting to install a proxy government in the name of democracy and some other self-serving reasons. 
It has all been in vain.
Their puppets who have since turned it into a money-spinning project keep letting them down. 
They continue to lose millions of dollars in their regime change agenda through the opposition and CSOs.
To mark the country's 43 years of independence, President Emmerson Mnangagwa spoke strongly against elements who try and derail the country's efforts in creating a stable environment in which the people can enjoy the fruits of their hard work since the country's attainment of freedom.
"No voices, foreign or local, inclusive of rogue NGOs, should sow seeds of division and disharmony among us," said President Mnangagwa much to the chagrin of Crisis in Zimbabwe Coalition (CiZC) that could not help but voice frustrations over the President's tough stance on the country's detractors.
"The enactment of the PVO Bill is a desperate attempt to silence Civil Society which has played a critical role of holding duty bearers accountable. The Coalition will disregard the illegal act and continue doing the work of fighting for good governance in line with the national constitution." said CiZC spokesperson Obert Masaraure.
Masaraure has proven to be a political nuisance over the years and his love of money and lack of hunhu/ubuntu has seen him go to ridiculous extremes.
Not only is he part of CiZC, but he is also the Amalgamated Rural Teachers Union of Zimbabwe leader (ARTUZ) and chairperson of the Federation of Zimbabwe Educators Union. 
He is present everywhere fomenting public dissatisfaction.
The CiZC are regime change kingpins who have continuously failed their Western masters in tasks set them. 
It has been on the frontlines of violent demonstrations that have rocked the country in the past. 
CiZC reportedly co-ordinated terror attacks that rocked the country in January 2019 to effect regime change in Zimbabwe.
Protesters vandalised fuel stations, burnt police stations, commuter omnibuses, buses and private vehicles. 
They stormed schools, beat up teachers, vandalised clinics and supermarkets and also caused the death of one of the police officers who was simply trying to enforce law and order.
It is supervised by US institutions, including the US Institute for Peace (USIP). 
USIP is the US Republican counterpart of the National Endowment for Democracy (NED) and CiZC is a major recipient of NED funding.
They have never been subtle about their support for CCC and have been the most vocal expressing displeasure with the Patriot Bill as it will unmask their shady intentions. 
If the master is unhappy the funds are lesser.
They have even claimed that the country is not ready for elections in an attempt to pre-empt the impending CCC loss.
As it stands, the CCC failed to get candidates in some rural areas. 
In Chimanimani, only one candidate was nominated in 22 wards, while only one MP candidate was nominated for the two Chimanimani constituencies. 
In Mudzi and Muzarabani they also had no takers.
The outcome is obvious as night and day. 
People will only vote for tangible projects, not pie in the sky.