By Evans Mushawevato and Melinda Teya 
"REMEMBER, only through hard work will you be able to achieve what you want to achieve, and remember there is a country in the heart of Europe, Belarus, that is always on the ready to give you a helping hand, if need be," said Belarus President Aleksandr Lukashenko during his three-day State visit to Zimbabwe.
Zimbabwe and Belarus have a 31 year-old diplomatic relationship and seven years of trade between Minsk and Harare.
And forward-thinking President Emmerson Mnangagwa did not hesitate to consolidate and deepen ties with the 13th largest and the 20th most populous country in Europe.
He visited Belarus three years ago.
With a population of 9,4 million, Belarus has a Gross Domestic Product (GDP) of US$79,7 billion with an economy anchored mainly on manufacturing and agriculture; definitely a country like Zimbabwe, which is charting its own path, can learn a lot from.
When President Lukashenko came into power in 1994, his election pledge was, '…to take the country back from the abyss' and that he did.
As a result, Belarus was the first country in the post-Soviet space to cope with economic devastation.
President Lukashenko, an agriculturalist, was responsible for overseeing state farms in his formative years and this expertise in the field of agriculture has seen the rise of Belarus's GDP.
Zimbabwe, on the other hand, has over 39 million hectares of land with 33,3 million hectares used for agricultural purposes and yet agriculture contributes approximately 17 percent to Zimbabwe's GDP.
Zimbabwe's agricultural production was hog-tied, first by the 1931 Land Apportionment Act where people were forcibly removed from their productive ancestral lands.
In its aftermath came the Land Husbandry Act that mercilessly cut down the heads of cattle which further impoverished the people who used cattle as a status symbol and store of wealth.
The Land Tenure Act of 1969 was a moment of rupture and an example would be the horrendous experience of the Tangwena people.
The Second Chimurenga, when it was launched, was a moment of rupture.
It was necessary to brutally tear apart the political institution called Rhodesia, nothing, but brutal force could close that chapter.
Each generation must be reminded that the same West which had been reviled for having sent German, Israeli, British, South African, French, Belgian and American mercenaries to assist the colonial regime of Ian Smith and studiously refused to fund the black liberation struggle, resurfaced in 1990 and forced its way to being the dominant development partner in Zimbabwe.
By the early 1990s, most Zimbabweans came to associate any stories about development, success and progress as not realistic or achievable unless the West sanctioned these and led the way.
Non-governmental organisations (NGOs) and Western-backed political parties have become utility vehicles for our relentless former colonisers.
These are manned by our own compatriots who now sing the gospel of 'human rights and democracy' as if these have been donated to Africa by the West and not fought for by African liberation movements.
The Second Republic, led by President Mnangagwa, has pledged to take the country forward and no doubt continued trade and interaction, engagement and re-engagement have proved to be beneficial to the country.
And Belarus has been an ally ready to help 'take Zimbabwe back from the abyss'
President Mnangagwa's visit to Minsk three years ago was a game-changer.
However, while many are delighted with the recent life-transforming deals between the two countries, arguably, the most important take away from President Lukashenko's three-day State visit are his words of wisdom to a fellow sufferer at the hands of envious predators.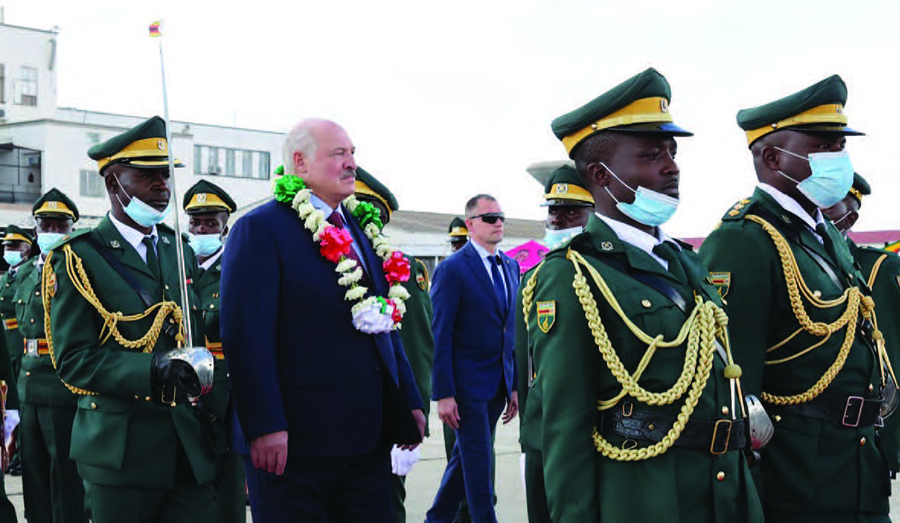 "It was the decision of your country to take control of your natural resources that led Western countries, including the US, to impose sanctions on Zimbabwe," said President Lukashenko.
"Zimbabwe looks like a miracle story, it has all the mineral resources crucial for survival, that is why they will not let you live peacefully."
To Africans born after 1980, after most States attained independence, it seems the West has always been there, helping Africa like the good loyal friend it appears to be, but do not take lightly President Lukashenko's warning to be wary of countries such as the US.
"The reason behind the sanctions imposed on your country by America is not because you are not democratic, but because your Government made a decision not to let foreign companies cheat your country, rob your country, to put your country on its knees," he said.
As alluded earlier, it is not a secret that throughout history the West has placed policy above conscience when dealing with Africans in general and black people in particular.
Through proxies, the West can now denounce, praise, threaten, cajole, vilify, demonise and attack any African government or individuals and officials using hired black voices and faces without it appearing prejudiced against Africa as it has always been.
The same West can now monitor our plans and strategies in politics, economics, defence, policy development without employing CIA and MI6 personnel from the West since some of our own people now do the spying for them in return for a few pieces of silver.
The ongoing re-colonisation of our resource rich nations is being staged as a friendly and unavoidable moral enterprise to rescue the African continent from the misfortunes of its own failures and in that regard the words of President Lukashenko should serve as a reminder to Zimbabweans.
"You will see Western nations trying to sow dissension among you, trying to bend you over, to put you on your knees," he said. 
"You should, and must, survive; you will survive if you stand united, if you will not let discord separate your nation over some illusory democratic values."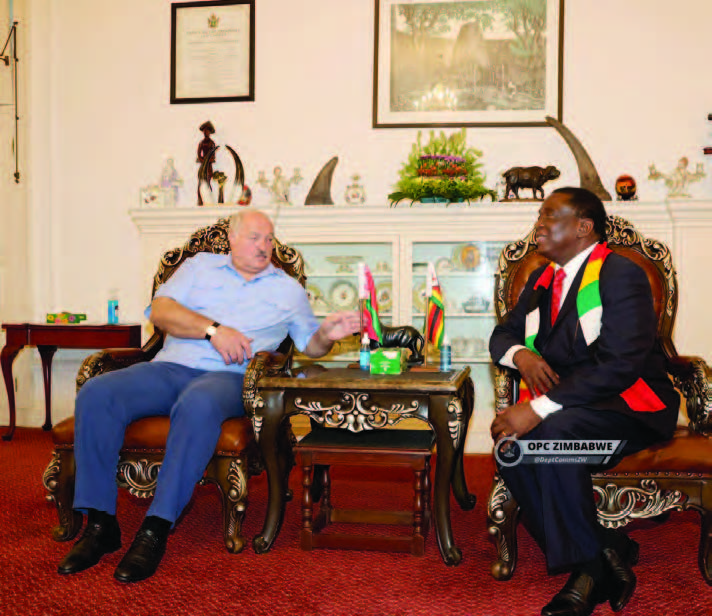 No doubt the Second Republic's achievements make the West uneasy.
It has transcended colonial education.
Our literacy has gone from mere reading of the word to reading and creating the world.
In the Second Republic, the education sector has made a volte-face.
President Mnangagwa and his lieutenants have boldly questioned, challenged the approach to knowledge and perceived wisdom.
Ideas and information are now being examined from an objective position and questioned in the light of the country's values, attitudes and national philosophy.
The country's education sector is keen to produce critical thinkers who can see gaps in existing knowledge and proceed to work towards producing more knowledge and solutions to better people's lives; a system of educator-producer as opposed to educator-parrot.
Youths, in particular, must also pay special attention to President Lukashenko's words of wisdom.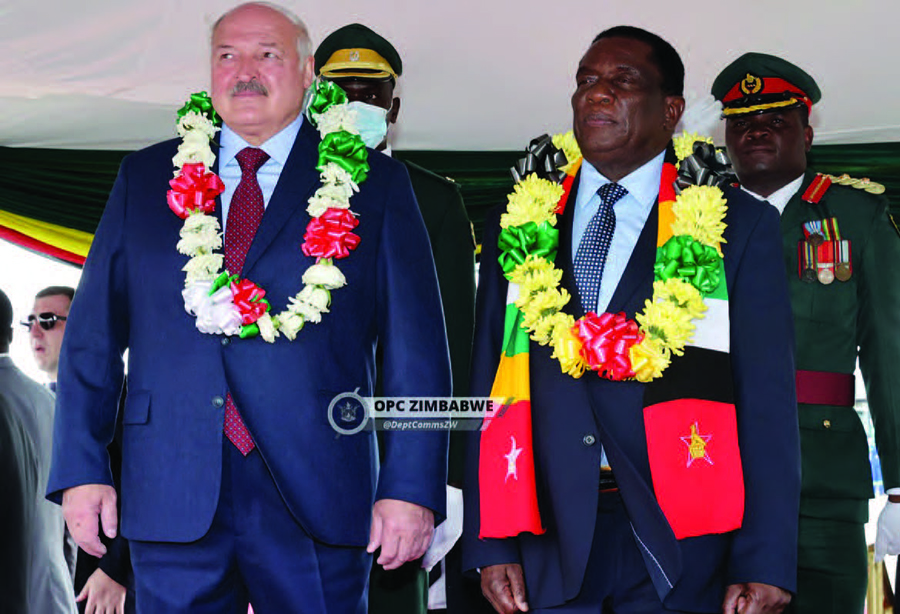 "This year you are going to have elections and this will be a huge challenge for your nation and I hope you will be able to pass through this," he said.
"Please don't trust liars, there are no miracles. Good results and success and happiness can only be realised through daily hard work."
Pundits contend Zimbabweans should never forget that the same West, booted out of our continent by African liberation movements for colonial brutality and dictatorship, has not given up or admitted defeat.
The West did not sit idly and bemoan its loss; instead it went back to the drawing board, analysed the economic weak points and political fault-lines of Africa.
It came up with many new strategies on not just how to return to Africa but be accepted by Africans in good faith.
And one of the key and long-term strategies was the formation of NGOs and Africans, we must admit, have found it very difficult to resist this new strategy which appears genuine and focused on Africa's problems.
The West has come back to Africa through the backdoor and under false pretences.
Its policy, long-term goal, has not changed since the time of African slavery, that is, to remain in control of Africa's resources and to loot them for the development of the West.
Sadly, the Western strategy of implanting numerous NGOs on African soil run by African functionaries and controlled by white supervisors has created many hundreds of thousands of African mercenaries whose allegiance is now to the West.
So effective has been this strategy that high school, college and university graduates grow up dreaming to become loyal servants and faithful employees of Western-sponsored NGOs.
And the NGO mindset has grown so strong in these youngsters that most of them are not even aware of the existence of the official African State and what that State can do for them.
This unusual situation where outside forces represented by Western NGOs have the capacity to define and manage the goals and aspirations of a whole generation in another country and on another continent is one of the greatest threats to our sovereignty as African nations.
Such a capacity has the potential to contaminate the very source of African dreams, our children and to deform our political, economic and social systems in a way unheard of before.
None but ourselves, President Mnangagwa has been advising us and an apostle from another land has delivered the same message, validating its importance.
"Remember, only through hard work will you be able to achieve what you want to achieve," said President Lukashenko.
In the Second Republic, Zimbabwe has experienced what, in the past, we have referred to as a rupture.
And the process of a rupture has never been a pleasant experience.
It marks a change, marking the movement of a phenomenon from one stage of existence to another, a transitional stage which normally tears away a lot of tissue.
It entails tearing away and creating new entities.
In a rupture, the common denominator is change from old to new ways of doing things.
And the change is essentially rapid, which may result in others lagging behind.
History showed and proved it, all our victories as a nation, as a people, were never handed to us on a platter, they came from ruptures.
From these painful, but life-changing ruptures, we have emerged stronger.
The West has tried to use the pain that ensues ruptures as a weapon to silence us, but the weapon has not worked.
Zimbabweans will not be scared, especially with friends like Belarus walking with us.
Zimbabwe will never walk alone!