By Special Matarirano
IN the last few weeks, the MDC Alliance leader Nelson Chamisa was touring communities and these visits were more than just for meeting supporters.
The visits served other purposes allied to the idea and efforts surrounding regime change in Zimbabwe.
These visits came barely a month after the launch of the Zimbabwe Amalgamated Diaspora Association which changed its name from Zimbabwe Academic Diaspora Association (ZADA).
ZADA is the new machine that is being used by the MDC A and its funders in their regime change efforts. It's a new broom that is thought to 'sweep better' and packaged differently.
Let's have a look at how ZADA is being institutionalised and weaponised as a spear of war, a skin for political modification and a tool for ideological alteration in Zimbabwe.
The Zimbabwe Academics Diaspora Association, was launched on Zoom on September 11 2021 with its membership constituted by Zimbabweans who live in the Diaspora.
During this time, those who follow political developments may recall that Chamisa was being barraged with the incisive question of 'what's your plan'? by most of his followers but he had no clear answer.
He was waiting for ZADA documents to be finished so that he establishes a firm ground of support.
And what kind of support was ZADA granting him?
A look at the ZADA key results areas will give you the answer.
ZADA was launched under the disguise of 'bridging the gap between the Diaspora, Government, all stakeholders and local institutions.
It was presented as a smart organisation.
These political hoodwinkers in the Diaspora, using recognition of the importance of education to socio-economic development, demonstrated a willingness to 'unify the country regardless of gender, party affiliation, or creed'.
In doing so, they intended to interact and advocate with policymakers, institutions, people, and stakeholders.
The main mover of such a drive would be education which they wanted to be a vehicle for social and economic mobility.
ZADA then identified itself as dedicated to further expanding and enhancing good relations, cooperation in cultural, social, education, recreation activities, and all matters affecting Zimbabweans regardless of where they reside, whether in the Diaspora or at home, through lobbying, economic participation, and advocating social and economic empowerment.
For the discerning, they may have seen the spiralling nature of organisations that purport to help citizens with life-supporting projects like poultry, vegetable hubs and bread making.
There is a surge in the number of such organisations like the Women for Economic and Social Empowerment (WESE) which started in Rusape last month, Women's Academy for Leadership, Women Reform Network and others in the rural areas.
These are off springs of ZADA which is the financier of these 'smaller' organisations ' activities and political inoculation.
ZADA's commitment to assist its members in 'investing' in Zimbabwe, in all areas of the economy, in order to absorb school leavers and graduates into the mainstream economy, much as it sound sacrosanct, heaves of political envelopment of opposition influence as you shall see.
The absurdity is in ZADA's goal, which is to be a 'credible, non-political and effective organisation that supports the interests of Zimbabweans'. It's shocking!
The organisation is led by Elliot Pfebve.
That's the irony of it all. Elliot Pfebve is an MDC A member.
In the year 2000, he was the MDC Member of Parliament for Bindura North.
After political skirmishes with the late Elliot Manyika and former Vice-President Joice Mujuru, he exiled himself to the UK where he wrote a book, Zimbabwe: My home, My Frustration: Articles of Defiance.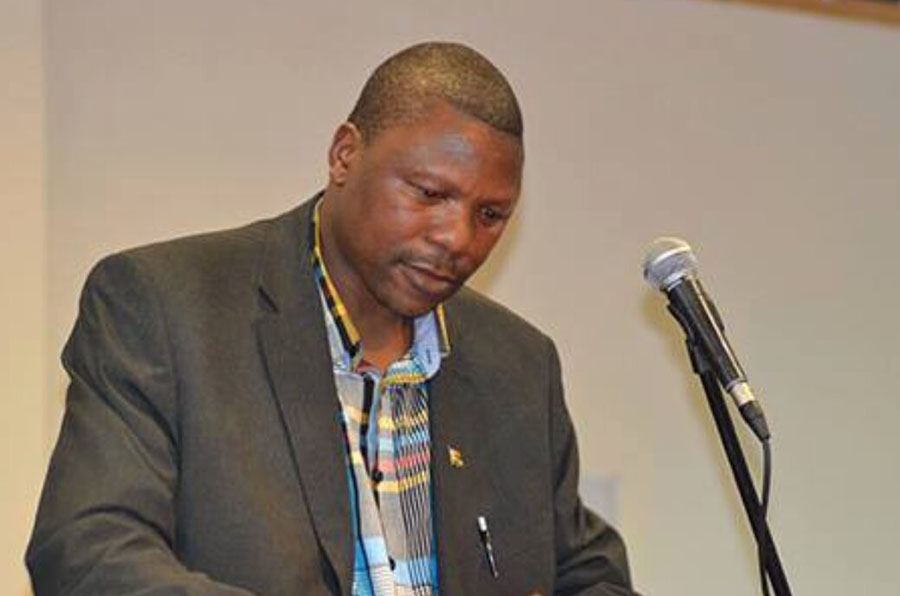 In the book he wrote about his political life fighting the late former President, Robert Mugabe.
The book represented the most fabricated memoirs.
In the book Pfebve presented the most theatrical narratives of his purported several assassination attempt escapes which was a preoccupation of many MDC politicians at that time. And now he heads a 'politics-free' organisation?
At one point Pfebve was the EU Envoy (Ambassador) for the MDC.
It's never surprising how it has been easy for Tendai Biti and his sanction-calling trumpeters to gain access to the European community.
He is the ladder and is still the 'axis of advance' in Biti's bid to maintain sanctions on Zimbabwe even after the Special Rapporteur, Elena Douhan's report that clearly stated that the unilaterally imposed coercive measures on Zimbabwe were hurting the ordinary citizens.
ZADA further wants to collaborate with Zimbabwean institutions and national stakeholders to create a 'Diaspora Policy' that 'connects national development demands with vast Diaspora talent banks and financial resources'.
This is the institutionalisation of Diaspora and the MDCfication of Zimbabwe institutions.
This has been stated in some flowery language that the association pledges to seek the complete elimination of hurdles and roadblocks that prevent the Diaspora from contributing fully to the development of Zimbabwe and its people.
No nation, however, can simply accept the flow of funds without first screening them.
Contrary to the fact that ZADA is an inclusive organisation that is without political or sectarian affiliation, it has joined forces and romped in the services of the noisy Amalgamated Rural Teachers Union of Zimbabwe (ARTUZ).
The duty of ARTUZ is to provide the needed 'foot prints' on the ground.
The history of ARTUZ seems to represent a picture and concoction of an organisation that was chiefly created on an anti-government mentality.
Bits and pieces of that history shows and indicates that ARTUZ has an agenda which is more than its representation of rural teachers.
The Amalgamated Rural Teachers Union of Zimbabwe, previously the Rural Teachers Union of Zimbabwe (RTUZ), is a teacher organisation established in 2009 and formally launched on March 12 2013 in Harare.
The Rural Teachers Union Zimbabwe merged with other rural teacher organisations to create the ARTUZ, which was officially registered with the Ministry of Labour and Public Service on November 18 2016.
ARTUZ presently has 5 534 members and 233 associate members throughout the country.
The union works and has institutions throughout Zimbabwe's 10 administrative provinces.
In 2017 as part of what it called the 'SafeSchools Campaign', ARTUZ filed a complaint with the Zimbabwe Human Rights Commission (ZHRC).
The lawsuit was filed against ZANU PF, accusing it of abusing teachers, students and school property for private political benefit.
The ZHRC launched an inquiry and issued scathing findings on ZANU PF, as well as recommendations to the Government to prohibit political activity in schools.
A court injunction prohibiting ZANU PF from conducting political activities in school environment was requested.
ARTUZ, in collaboration with Veritas, obtained a court order from Justice Mafusire banning ZANU PF from entering public schools. However, the order was overturned by the Supreme Court.
In June 2018, ARTUZ obtained a court order forcing the Zimbabwe Electoral Commission, (ZEC) to allow teachers working as polling officers to vote.
ZEC did not comply, and an outlandish claim that 40 000 teachers were denied the right to vote was made.
Its research section recorded some purported impacted teachers, and the information was given to opposition leader Chamisa to file an appeal against the election results at the Constitutional Court.
Over and above this, ARTUZ has continued to be in an anti-government mode through media posts.
Consistent with this has been its carriage of the 'How Far?' opposition propagations and the 'FreeMako' Monday messages.
One may go on to question too why ARTUZ is fighting Government on the COVID-19 vaccination programme?
Whose interests are they preserving by encouraging their members not to be vaccinated?
Plainly put, the intercourse between ZADA, ARTUZ and the MDC A is seen in a unholy alliance where ARTUZ is to perform the following under the financial assistance of ZADA for the benefit of Chamisa and his party:
ARTUZ is recruiting rural teachers as MDC A 'rural foot soldiers' and is in the process of recruiting headmasters and teachers to run as MDC Alliance parliamentary and local government candidates in 2023.
Teachers are considered opinion leaders in rural regions.
ARTUZ has been further tasked to identify rural schools in need of financial help and donating a variety of items to the schools in order to attract remote headmasters and teachers. All these are paid for by ZADA.
The Zimbabwe we all want is not a Zimbabwe driven by 'false representations' and political chicanery, malice and mal-conceived alliances.
Though Zimbabwe intends to collaborate with other nations in the community of nations, compliance with its enduring ethos, values and aspirations remain a right and let no demons be cast on her by those who themselves are guilty of devilish acts on the world stage.