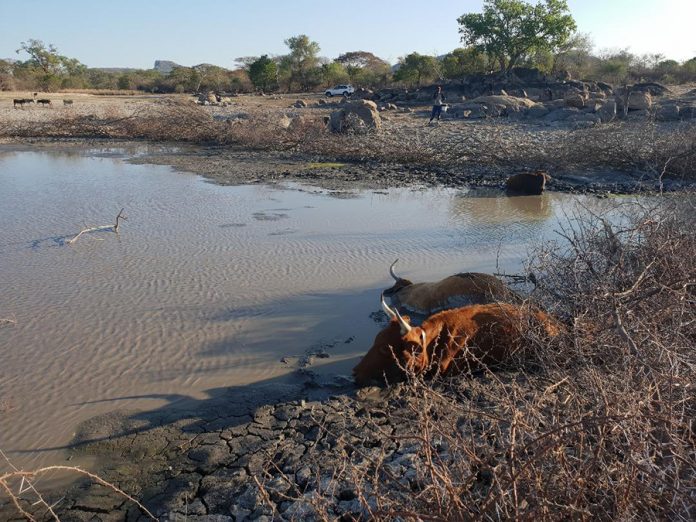 CLIMATE change is modifying the environment we live in, with global warming expected to rise in the coming decades.
Rainfall patterns have changed in the region.
Historically, December/January are the wettest months with the highest precipitation.
As precipitation peaks across Zimbabwe in 2023, with chances of flooding in the southern regions, it is the time that Theleria parva, commonly known as January disease, manifests as Theileriosis — a vector disease caused by ticks in unvaccinated cattle.
In the last few decades, increased deforestation, mainly for grazing cattle, and cropland expansion have created a drier, hotter climate in the tropics where the burden of vector-borne and climate-sensitive diseases is greatest for the poorest populations, especially in Southern Africa.
Vector-borne diseases are among the most studied of the diseases associated with climate change, owing to their large disease burden, widespread occurrence and high sensitivity to climatic factors.
According to WHO, many cattle herds in Africa are depleted yearly from vector-borne diseases, such as Theileriosis.
The per capita mortality rate from vector-borne diseases is almost 300 times greater in developing nations than in developed regions.
In addition, vector-borne disease risks are typically much greater for poor individuals within any population owing to poorer environmental and social conditions (like lower-quality housing situated closer to vector-breeding sites) and lack of access to preventive and curative health interventions and services, particularly the rural communities and farmers.
Climate and weather conditions also exert a range of more indirect effects through wider effects on the natural environment and on human systems.
Summarising the importance of vector-borne diseases, a WHO report states that previously relatively stable geographical distributions are now changing owing to a range of factors — including climate change, intensive farming, dams, irrigation, deforestation, population movements, rapid unplanned urbanisation and phenomenal increases in international travel and trade.
Given the strength and range of these connections, it is not surprising that there is abundant observational evidence of the effects of meteorological factors, from seasonal and inter-annual patterns of disease incidence in specific locations to the sturdy explanatory power of climate variables when accounting for the geographical distribution of most, if not all, vector-borne diseases.
As global warming increases, mitigation for the increasing frequency of livestock disease emergencies also increases.
Foot and mouth disease (FMD), African swine fever (ASF), peste des petits ruminants (PPR), rabies, rift valley fever (RFV) and anthrax, among others, are endemic in most countries in the Southern African region.  
The increase in the incidence of especially trade-sensitive trans-boundary animal diseases and zoonosis threatens the economies, livelihoods as well as food and nutrition security of over 40 percent of its population that depends on livestock for their livelihood.
Theileriosis is a specified disease of cattle caused by a protozoan parasite.
Bovine Theileriosis, originally from the East African coast, is an acute specific disease of cattle caused by the parasite Theleria parva.
Cattle are infected when bitten by brown ear ticks (rhipicephalus appendiculatus) and is transmitted by the ticks from animal to animal.
The disease is peculiar in that it is enzootic in certain parts of Africa, especially in the eastern province of South Africa, in Kenya and in the north-east trans-migratory region between Zambia and Zimbabwe
In Zimbabwe, the seasonal resurgence of Theileriosis for almost two decades has been cause for great concern.
This farming season (2022-2023), Zimbabwe has already witnessed new cases of Theileriosis appearing in the geographical area covering most provinces of the country.
Reports of the spread of Theileriosis have reached this writer, even before the commencement of this rain season — and the disease is spreading at an alarming rate!
Whilst we have come to identify this disease as January disease, the time it usually manifests, the disease is classically contracted in early December in Zimbabwe, soon after the start of precipitation.
Once the animal is bitten, it takes about six to eight weeks for the parasite to build up the significant levels in the blood.
At this stage, the body reacts by trying to destroy the parasite.
Because the parasite is living inside the red blood cells, the body attacks its own infected red blood cells (haemolysis) to destroy the parasite. This is known as anaemia that can lead to a huge loss in red blood cells which are responsible for carrying the oxygen around the body and results in the following clinical symptoms in affected animals:
laboured and wheezy breathing;
pale or yellow, rather than healthy pink, vulva (open        up the vulva and look at the colouring inside);
pale or yellow whites of eyes (a sign of jaundice);
lethargy – exercise intolerance, cows lagging behind;
sick cows not responding as expected to treatment;
cows are off their food and appear hollow sided;
a decrease in milk production;
sudden death especially in late pregnancy or early lactation.
The signs of anaemia associated with Theileriosis are more likely to be seen around calving time, in calves (2-3 months), and if cows are coping with other health challenges or potentially at mating time.
By the time a cattle farmer is aware his animal is sick, it may already be too late unless he takes urgent action.
Ovine and Caprine Theileriosis in sheep and goats, respectively, are also known to exist in Zimbabwe.
Tick control is important during the risk period.
Prevention is not possible in areas where ticks are present. Cattle are also at risk of infection when moved to areas where infected ticks are present.
Infected animals can also spread the infection to ticks when transported to new areas. In turn, this can spread the disease to uninfected animals.
Historically, animals have a 90 percent mortality rate in new or recurrent outbreaks of the disease.
It is believed in veterinary research that in animals that recover, the parasite die out and that such animals become immune and do not spread the disease further.
The eradication of agricultural and animal diseases is important for both human and animal survival, the economy and national food security
As I have repeatedly counselled in the past, the eradication of Theileriosis is a feasible task if the correct agro-veterinary support systems and financial resources are put into place and the requisite manpower sought and employed to implement a national disease eradication strategy.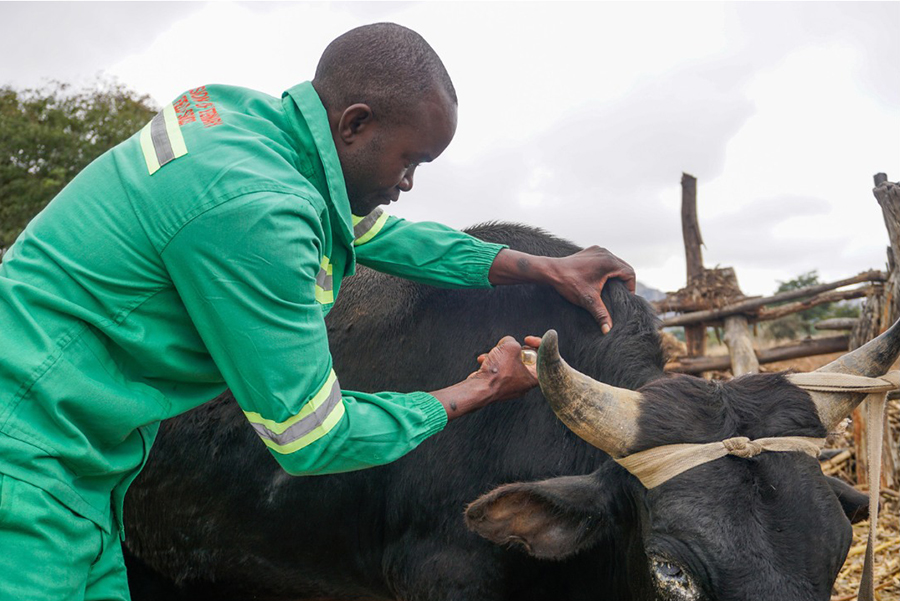 Urgent disease control programmes are crucial in Zimbabwe for improving the health and welfare of our animals, which in turn improves the health and welfare of humans, our ecological environment and economic welfare.
In this light, it is important for Government and Zimbabwe's agro-veterinary authorities to be aware of the various factors that should contribute to the health of our livestock, especially cattle, and the economic implications of the lack of veterinary disease control in Zimbabwe today.
Dr Tony M. Monda is currently conducting veterinary epidemiology, agro-economic and food security research in Zimbabwe and Southern Africa. He holds a PhD, DVM and a DBA. E-mail:tonym.MONDA@gmail.com