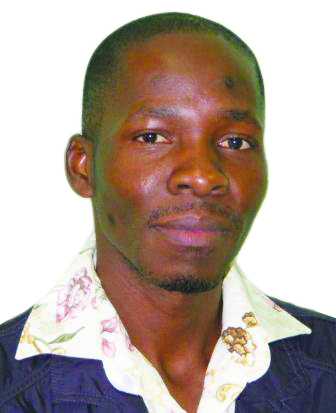 Arts Reporter
THE local art industry is yet to fully reward artistes who practise locally.
The artiste has to contend with an audience that will not fork out more than a dollar to purchase products.
Many artistes have become popular outside the country yet locally they still struggle.
Amara Brown at one time said she had a larger fan base in Nairobi than in Zimbabwe.
This situation applies to 38-year-old Bulawayo-based teacher-cum-artiste Thembani Dube.
Like many artistes particularly from Matabeleland, Dube has over the years become well-known in the South African gospel music circles.
"I want to market my album locally so l can re-engage with my old fans and create a new fan base locally as well as get my brand out," Dube said.
Dube has shared the stage with renowned South African artistes like Sipho Makhabane and Derrick Nzimande.
"My career has been a long and trying one as is common with most artistes," he said.
"I recorded my first album locally in 2000 but only managed to release it three years later due to pressing financial and teaching duties."
A part of his band is made up of some of his students.
The musician is yet to get meaningful returns from his works which has resulted in him struggling to record.
"At one time I was forced to leave a master copy with a certain company for a while only to be told it had gone missing," Dube said.
Due to lack of proper marketing the artiste who has performed with Elias Musakwa and Mercy Mutsvene is barely known in the country.
"The other challenge l faced locally was piracy where demo songs of my unreleased album were being played at weddings and local functions," said Dube.
The musician is, however, soldiering on despite the setbacks and frustrations.
"The third album comes at a time when l had stopped music due to lack of meaningful returns," Dube.
The album features some tracks from previous albums and is set to be released in April.
It will feature South African gospel artiste, Buhle Nhlangulela.